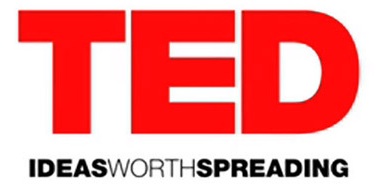 25 TED Talks Perfect For Classrooms
"The following is a cross-post from our content partners over at Online Courses. They've been crafting some entertaining and informative lists just like this one so check 'em out if you're in the mood!"  Jeff Dunn on March 21, 2012 (original page no longer available)
TED (Technology, Entertainment, and Design) represents the best things about the Internet … and sometimes the world, for that matter. With the click of a button you can be inspired, educated, encouraged, wowed, or entertained by speakers from all walks of life.
Whether you're looking to inspire or entertain your students, the following TED talks have terrific lessons embedded in fascinating talks.While not every single talk may float your boat, there are likely a few that you should think about showing to students this year.
1. Benjamin Zander on music and passion: If you want your kids to fall in love with music, Ben Zander is your best friend. In this video, the very funny and energetic speaker and conductor of the Boston Philharmonic discusses classical music and why everyone should love it as much as he does.
2. Jamie Oliver's TED Prize wish: Teach every child about food: In this clip, "the naked chef" exhorts for change to the standard American diet and speaks about his fight against obesity. Don't worry, he's clothed the entire time.

3. Arthur Benjamin does "Mathemagic": Arthur Benjamin is a human computing machine. In this talk, Benjamin displays his amazing ability to calculate figures in his head, then he tells you how he does it. This is about as entertaining as math gets.

4. Carolyn Porco: Could a Saturn moon harbor life?: If you've got a little stargazer or future astronaut at home, this micro-talk by planetary scientist Carolyn Porco would be a fun one to show them. Porco discusses the possibility of life on one of Saturn's moons in light of exciting new findings.

5. Pattie Maes and Pranav Mistry demo SixthSense: Does your kid like gadgets, technology, or Minority Report? If so, they'll want to see this talk that had the TED world buzzing. Pattie Maes of MIT and Pranav Mistry talk about SixthSense, a device that features the latest in wearable computing.

6. David Gallo shows underwater astonishments: If you've got the next Jacques Cousteau at home, turn off SpongeBob and turn on David Gallo. Here, the pioneering oceanographer brings you some magnificent footage of life under the sea and tells you 97% of the world's oceans have yet to be plumbed.

7. Edith Widder: The weird, wonderful world of bioluminescence: Once David Gallo whets your child's appetite for all things aquatic, show them this slightly longer talk by biologist Edith Widder. She delves into the strange, beautiful world of bioluminescent sea animals and shows some examples.

8. Keith Barry does brain magic: This is a really cool video about a topic about which we still don't know very much: the human brain. TV host and "technologist" Keith Barry shows you some unbelievable magic and "how easy it is to manipulate the human mind once you know how."

9. William Kamkwamba on building a windmill: William Kamkwamba's book The Boy Who Harnessed the Windwas his story of building his family a windmill from spare parts to generate electricity when he was just 14 years old. In this video, he is interviewed about the feat that is an inspiring example for kids about what you can do when you put your mind to it.

10. Lennart Green does close-up card magic: Kids love magic and card tricks, and Lennart Green is a master cardman. In this video Green displays his quirky style of tricking the eye and teaches you some of his techniques.

11. Amy Purdy: Living beyond limits: In this just under 10-minute video, Ms. Purdy talks about her journey to becoming a pro snowboarder despite losing both her legs. Hers is an inspiring message for kids and adults that urges us to push ourselves past our limits.

12. Anna Deavere Smith: Four American characters: Calling this a talk is a misnomer; this is a performance. Talented actress Anna Deavere Smith moves from one intricate character to the next, while broaching topics like race relations. This is a fantastic way to show your kids real acting, as well as introduce them to some important social issues.

13. Bono's call to action for Africa: This talk is now five years old, but it's still a good video for your kids to see. U2′s Bono accepts the award for the 2005 TED prize and raises the call for more aid to poverty-stricken Africa.

14. Caleb Chung plays with Pleo: The inventor of the Furby talks about toy design and introduces you and your kids to Pleo the robot dinosaur, his latest project. Chung, who did not go to college, demonstrates the power of creative and original thinking and the success it can bring.

15. Chris Abani muses on humanity: Counterbalance some of the violence your kids see on TV with TED talks like this one by writer and poet Chris Abani. He shares terrific stories about the compassion humans are capable of showing each other.

16. David Perry: Are games better than life?: The guy who brought us video games likeEarthworm Jim and The Matrixgives this talk about the future of gaming.

17. Handspring Puppet Co.: The genius puppetry behind War Horse: War Horse was nominated for six Oscars and earned rave reviews. Now the puppeteers who brought the horse to life on screen show you Joeyand footage from production of the War Horse for the film

18. J.J. Abrams' mystery box: If your kids liked Lost, Fringe, Alias… basically anything good on TV recently, then they are J.J. Abrams fans. In this talk the acclaimed writer and producer talks about the simple things that inspired him to become one of the biggest players in Hollywood today.

19. Jim Toomey: Learning from Sherman the shark: Cartoonist Jim Toomey of the newspaper strip "Sherman's Lagoon" shares his love for the ocean and aquatic life that he developed as a child. He sketches his characters live while educating the audience about sea creatures. For example, did you know sea turtles can sense the earth's magnetic fields?

20. Julia Bacha: Pay attention to nonviolence: For another vid from the social awareness category, show the kids this talk by documentary filmmaker Julia Bacha. She discusses the importance of peaceful protests in the Palestinian conflict and how it is up to us to give them the attention they deserve

21. Paul Nicklen: Tales of ice-bound wonderlands: Kids can be some of the world's most passionate environmentalists. Videos like this by photographer Paul Nicklen are a great way to light a fire in them to conserve incredible places like the Arctic.

22.  Jane Goodall on what separates us from the apes: Your kids will know how to greet people in "ape" after watching this talk by the famed ape expert Jane Goodall. But her overall message of using our words to change the world is an important one.

23. Louie Schwartzberg: The hidden beauty of pollination: Have you told your kids about the birds and the bees? Well, this video does that literally. Cinematographer Louie Schwartzberg shows gorgeous footage from his film Wings of Lifeand talks about life-giving pollination.

24. Adora Svitak: What adults can learn from kids: This is a short video featuring Adora Svitak, a 12-year-old writer, blogger, and now speaker. Svitak says the world needs to think more like kids. This is a great one to use to prove to your kids that their voices will be heard if they truly have something to say.

25. Joel Burns tells gay teens "it gets better": This video is part of TED's "Best of the Web" series where deserving speeches from around the Internet are shared. In this moving clip, openly gay Texas councilman Joel Burns assures kids who are bullied for being gay that life will not always be this way.

Explore More
Playlist; 11 must-see TED Talks here
Playlist; 5 TEDX Talks From Kids That Are Probably Smarter Than You here
TED main page here