"I want people to know that having verbal apraxia doesn't mean that you can't enjoy your life to the fullest." ~Joanna Bendel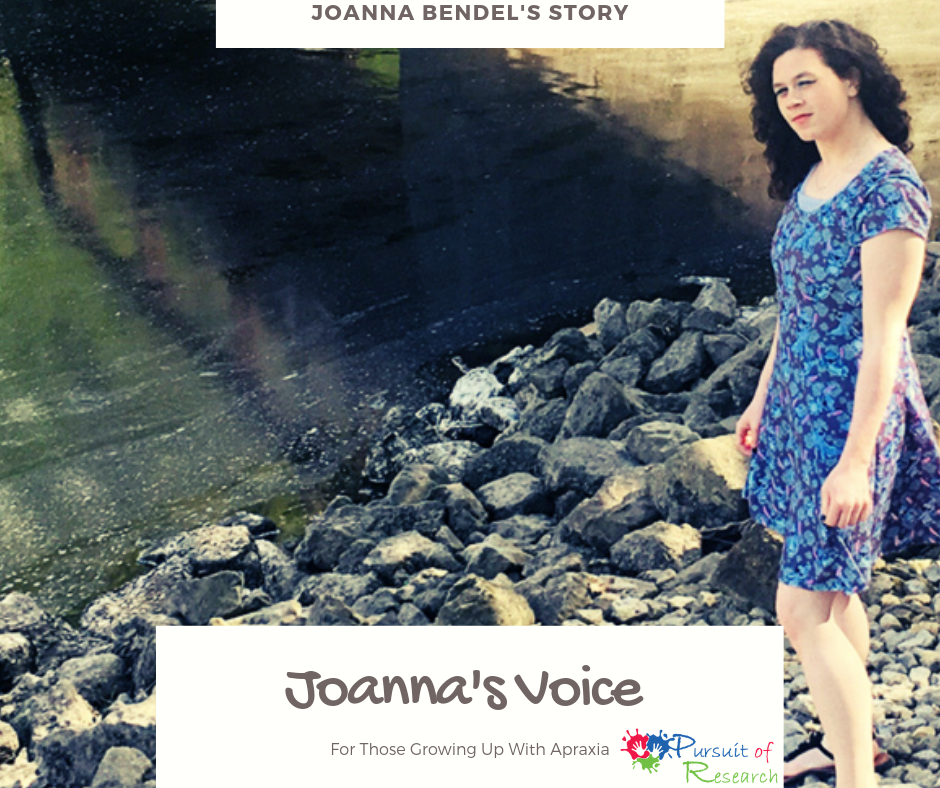 "If you are growing up with apraxia, or you grew up with apraxia, I want you to know that you are not alone. You see, I have it too, which means that we've probably faced similar challenges in life. Because we have a hard time putting sounds together, it makes communicating difficult. As you're aware, not being well-understood means that we might have a few more obstacles in our path than other people do. But that's what makes us unique.
I want you to know that despite having verbal apraxia, it is possible to live a fulfilling life. I am now 21 years old and have two jobs, both of which involve speaking with customers., and I am a YouTube vlogger too!
Dealing With Bullying With Apraxia
I first noticed my speech was different from other kids when I was trying to make friends at school in first grade. Some said mean things to me because of the way I spoke, and why I did a blog about bullying.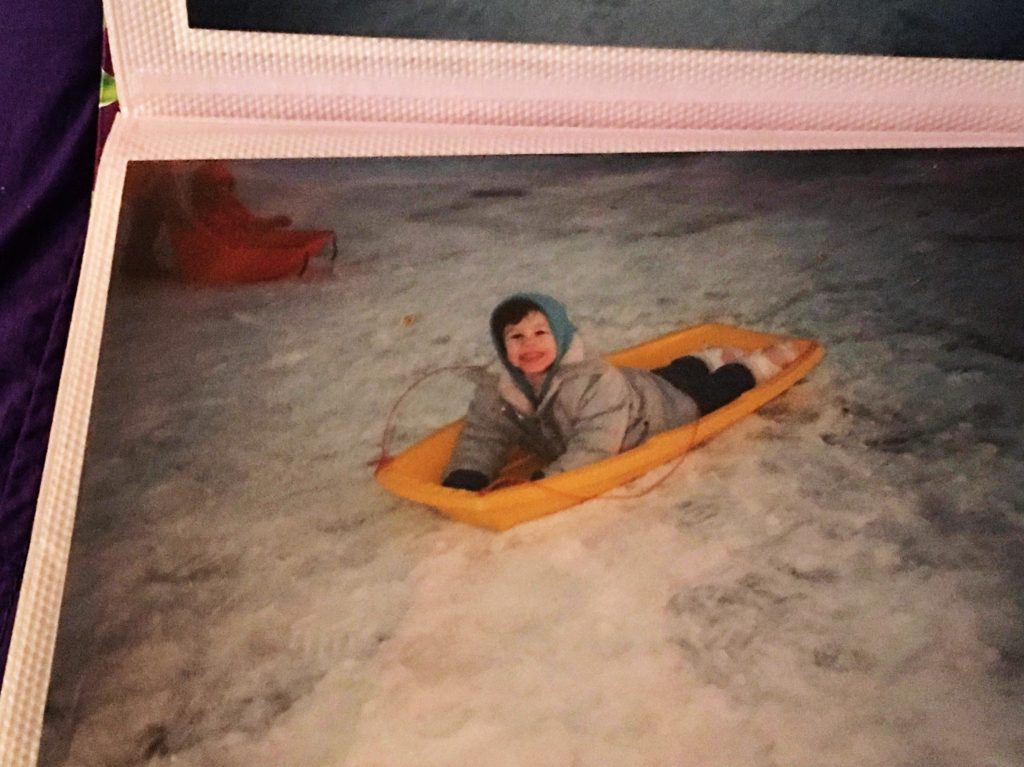 I still have trouble making friends because others do not understand my speech. I have trouble making new friends because I don't yet have that confidence in talking to others outside my close circle.
Interviewing For Jobs With Apraxia
You might be wondering how can you go on job interviews with Verbal Apraxia. I again have 2 jobs and both involve talking to customers! In this vlog, I show how you can use a Dynavox, a phone app or even your voice to communicate. Remember, when someone is interviewing for a job, a business cannot turn you down because of your disability!
My biggest advocate early on was my mom. Today I advocate for myself and sometimes my mom advocates for me too. I am striving to be my own advocate. I define success as talking for myself which I am still struggling with at this point but I will get there someday! I remember having trouble being understood answering teachers' questions in school.
My advice to parents would be to never give up on your child and just keep encouraging them! Treat them the same as their siblings.
My advice to children, teens, and adults who are growing up with apraxia or who grew up with apraxia is don't let your disability get in your way! Talk for yourself which again I'm still stiving to do as well. Find your comfort zone socially. If you get weird looks or comments, try to smile.
I vlog and share my story and struggles to help others who are growing up with apraxia. In addition, I also am a member of the Cherab Foundation YADA (Young Adult Dyspraxia/Apraxia Association) group. The group was founded by Kari ONeil who like me grew up with apraxia and is for all those that grew up with apraxia or another impairment of speech. Kari, like me, is passionate about helping others who are growing up with apraxia. She wrote a letter to ASHA explaining why apraxia should just be called apraxia and not childhood apraxia of speech.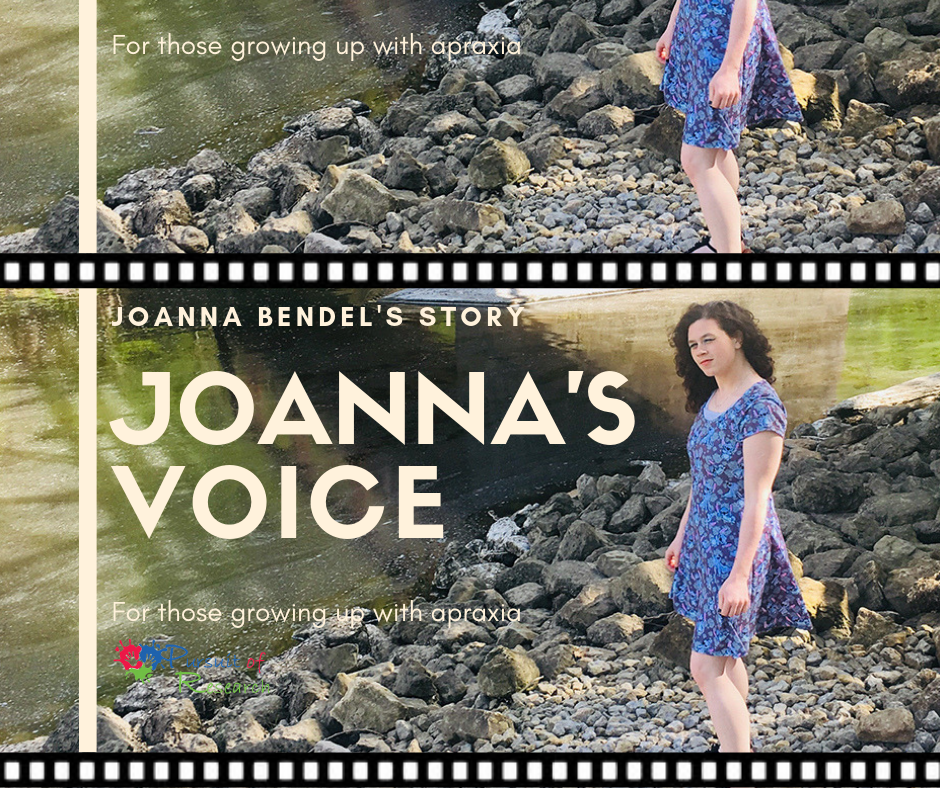 Using My Talker To Communicate
When I was about 14 I shared my journey for the
Cincinnati Children's Hospital's Tell Me A Story.

While I still have plenty of learning and growing to do, and I did back then as well, I always want those with the condition who are younger than I am to read my story, listen to my vlogs, and have hope. When I first started vlogging I used my talker rather than my voice
Using My Voice To Communicate
But now I almost never use my talker! Here I am explaining what it's like to live with verbal apraxia.
In the spring of 2018, I wrote the following for the Cincinnati Children's Hospital which includes a few things I've learned along the way from growing up with and living with verbal apraxia. I hope you find them helpful too.
GROWING UP WITH APRAXIA OF SPEECH: 6 THINGS THAT HELPED ME
I DISCOVERED STRESS RELIEF TECHNIQUES When people don't understand what I'm saying, I get frustrated. At some point, I developed social anxiety because I was afraid to talk to people. I was scared that they wouldn't understand me, so I avoided it altogether. This made me realize that I needed a physical outlet to release my stress and frustrations. I've played many sports in my childhood, such as basketball and floor hockey. Now running is my favorite.
I FOUND A CREATIVE OUTLET I've found that in addition to a physical outlet, I need a creative release as well. I write because it helps me to get my thoughts out on paper. When they're on the paper, I am less likely to dwell on them. I've written about a girl with emotional issues, and most recently, I've started writing scripts for YouTube and posting them online. I want to inspire others who have the same condition as I do.
I BUILT A SUPPORT SYSTEM I've been incredibly fortunate to have an amazing support system, both at home and at school. My teachers have encouraged me to try new things and to not let my disability get in the way of accomplishing my goals. I also attend a self-advocacy group once a month, which helps me understand my rights and responsibilities.
I UTILIZED SPEECH THERAPY I'm not going to lie. There was a time when I didn't want to do speech therapy. It was a lot of work and I didn't understand how much I needed it. But I wanted to become more fluent, so I started going again once a week. I first started speech therapy when I was about three years old. After that, I worked with different speech therapists on specific sounds and then putting words together into sentences. Eventually, I was evaluated for a Dynavox talking device, which was the focus of my therapy for quite a while. The next step was using the lighter-weight and socially-accepted iPad with the Touch Chat app. I now use on my iPhone when people don't understand my words.
I TRIED TO NOT GIVE UP Sure, I've had some rocky, frustrating roads to cross. And I'm sure I'll encounter many more. But my teachers and family have all encouraged me to not give up. Show people what I can do, even if it takes a few tries, and even if I need to use the speech app on my phone. It may take me a little longer but follow-through is much more rewarding.
I LEARNED HOW TO STICK UP FOR MYSELF People who aren't familiar with my disability might not realize that I can think and hear just fine. I have the same feelings like everyone else does – it may just take me longer to say what's on my mind. So if someone doesn't understand you, don't be afraid to repeat yourself until they do.
Here is the latest vlog from Joanna where she shares what she got for Christmas from her friends and family and wishes all a Happy 2019!
If you are dealing with bullying and/or need help finding friends for yourself or your child, you can reach out to the Cherab Foundation for support.

As the mom of a now 22 year old who also grew up with apraxia, I hope you appreciated the advice above from Joanna. While all children may start off with apraxia in a similar way, not all overcome it the same. It's important to realize that regardless of the outcome there is hope for a future of friendship, college, career and of course communication!
LISA GENG

Lisa Geng is an accomplished author, mother, founder, and president of the CHERAB Foundation. She is a patented inventor and creator in the fashion, toy, and film industries. After the early diagnosis of her two young children with severe apraxia, hypotonia, sensory processing disorder, ADHD, and CAPD, she dedicated her life to nonprofit work and pilot studies. Lisa is the co-author of the highly acclaimed book "The Late Talker" (St Martin's Press 2003). She has hosted numerous conferences, including one overseen by a medical director from the NIH for her protocol using fish oils as a therapeutic intervention. Lisa currently holds four patents and patents pending on a nutritional composition. She is a co-author of a study that used her proprietary nutritional composition published in a National Institute of Health-based, peer-reviewed medical journal.
Additionally, Lisa has been serving as an AAN Immunization Panel parent advocate since 2015 and is a member of CUE through Cochrane US. Currently working on her second book, "The Late Talker Grows Up," she also serves as an executive producer of "Late Talkers Silent Voices." Lisa Geng lives on the Treasure Coast of Florida.