We recently saw an article about a family who was asked to leave a restaurant when their child with Apraxia made a nearby patron uncomfortable with his attempts at speech.
That had us thinking… We previously created an information card to hand out while Trick-Or-Treating at Halloween. It's obvious that parents need similar information cards doing day-to-day activities.
Save the images below to share on social media or download this free PDF that can be printed as a front and back card to share when needed: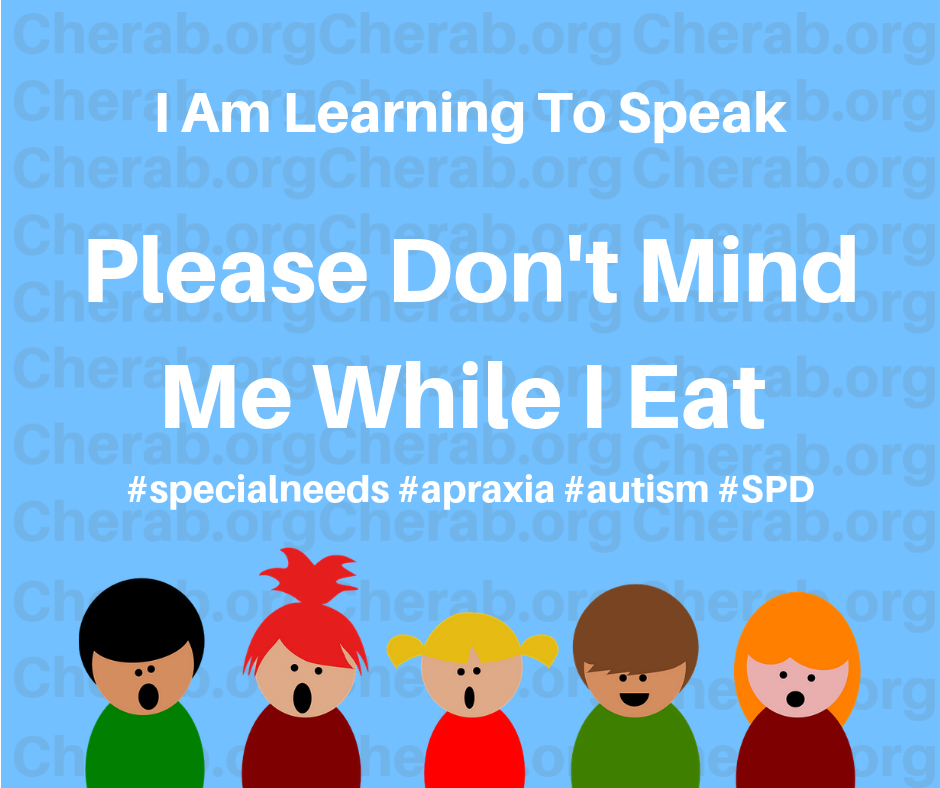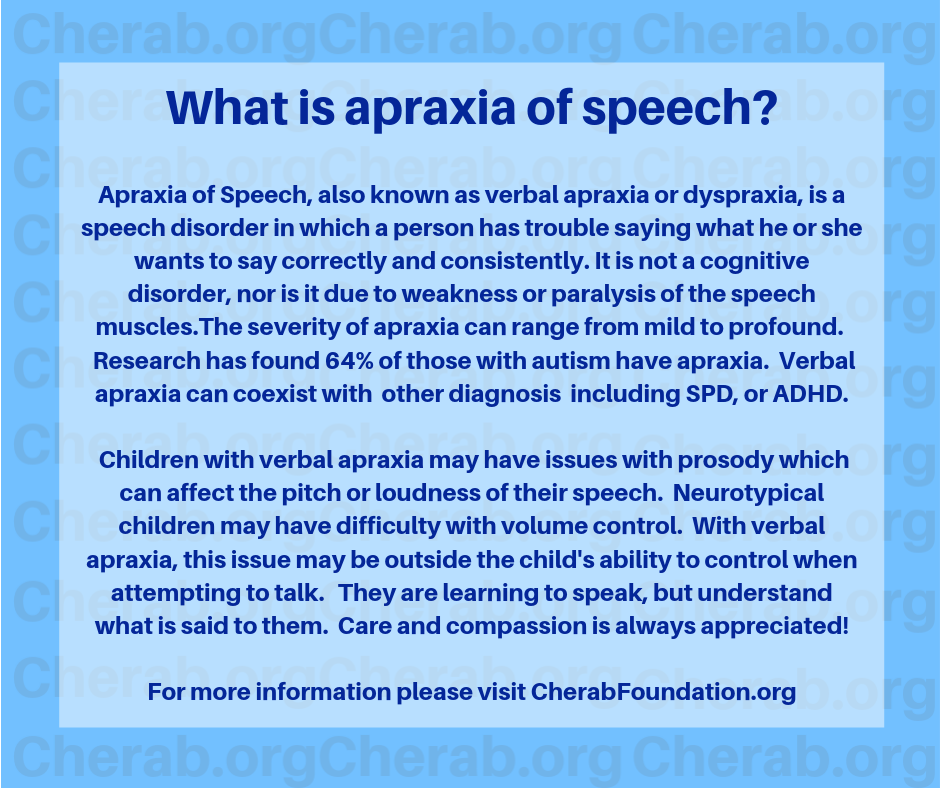 ABC 13 – WSET​ news story: Family with a child that has apraxia asked to leave Outback Restaurant due to noises. Note to Outback Steakhouse​, perhaps send out a memo to your staff that if a customer complains about a special needs child, offer to move that customer and explain the situation to the customer. This is far more compassionate than asking a family with a special needs child to leave which is embarrassing and stressful for a family already with so much on their plate (pardon the pun). When my son was little his only words were "mmm" and "ma" I heard rude comments like "what's wrong with him?" and why I have pages of responses such as https://pursuitofresearch.org/2016/07/14/whats-wrong-with-him/ but was never asked to leave a restaurant. In an episode of What Would You Do?​ about autism the child actor who played the part of someone with autism was making noises and unlike this child with apraxia was moving around the restaurant and yet he was the actor defended by the other restaurant diners from the actor who played the part of the uncompassionate diner who wanted the special needs child to leave the restaurant. Perhaps show this to your staff? https://youtu.be/dgwYukPReKw Also if you are looking for an apraxia organization to donate to, like this article states, please consider the Cherab Foundation. We'd be happy to work together with you on this. Perhaps organize an apraxia night? https://cherabfoundation.org/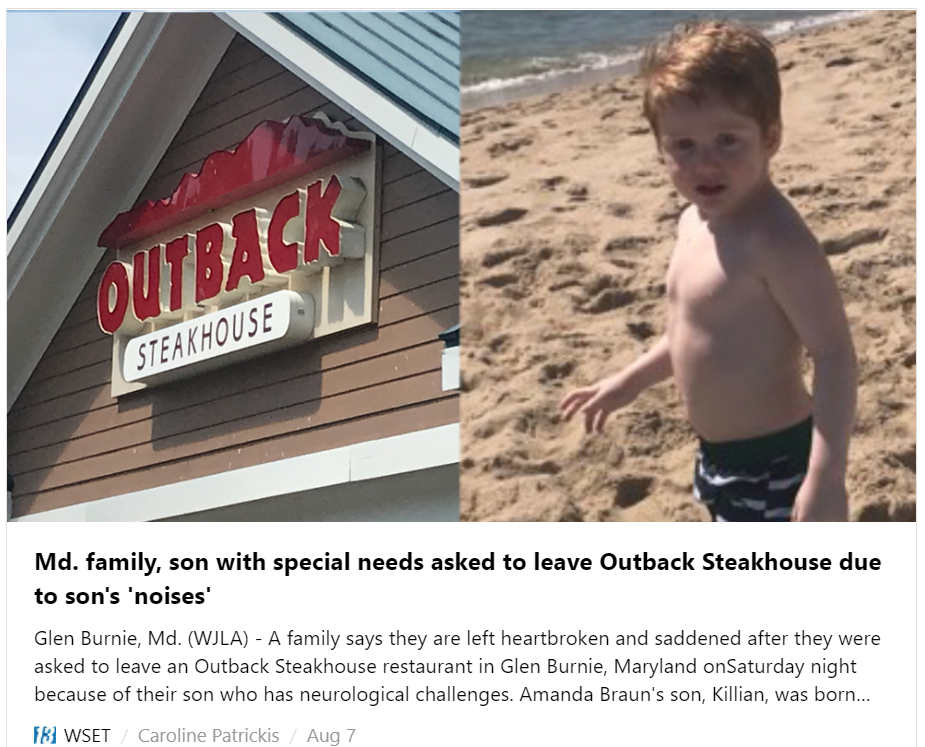 Author, Mom, Founder, and President of The Cherab Foundation
Lisa Geng is an accomplished author, mother, founder, and president of the CHERAB Foundation. She is a patented inventor and creator in the fashion, toy, and film industries. After the early diagnosis of her two young children with severe apraxia, hypotonia, sensory processing disorder, ADHD, and CAPD, she dedicated her life to nonprofit work and pilot studies. Lisa is the co-author of the highly acclaimed book "The Late Talker" (St Martin's Press 2003). She has hosted numerous conferences, including one overseen by a medical director from the NIH for her protocol using fish oils as a therapeutic intervention. Lisa currently holds four patents and patents pending on a nutritional composition. She is a co-author of a study that used her proprietary nutritional composition published in a National Institute of Health-based, peer-reviewed medical journal.
Additionally, Lisa has been serving as an AAN Immunization Panel parent advocate since 2015 and is a member of CUE through Cochrane US. Currently working on her second book, "The Late Talker Grows Up," she also serves as an executive producer of "Late Talkers Silent Voices." Lisa Geng lives on the Treasure Coast of Florida.