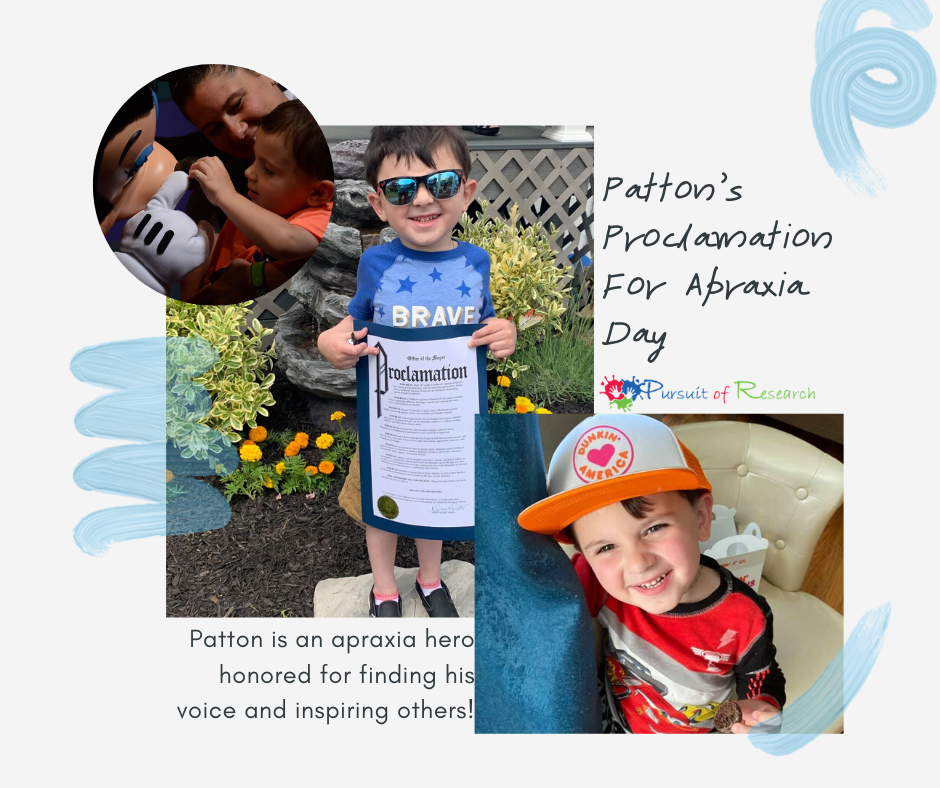 Like most children would be, 5-year-old Patton McCarthy was excited to meet the mayor of his town who was coming to his house to honor him with a proclamation. Patton practiced over and over, "Thank you very much, Mr. Mayor." What is remarkable are those words that would come easily to most children, took years of daily therapy for Patton to be able to produce. Patton has a condition called apraxia, a neurologically based motor planning impairment that affects the ability to put together sounds, words, and sentences.
Here is Patton accepting the proclamation from Mayor Michael Putrino from New Milford, NJ.
New Milford, NJ is the 2nd town in NJ to recognize apraxia, and the mayor of the town, Michael Putrino, honored Patton with the official proclamation for apraxia awareness day on May 14th. This was a historic and memorable moment for Patton McCarthy and his family as well as for all those with apraxia.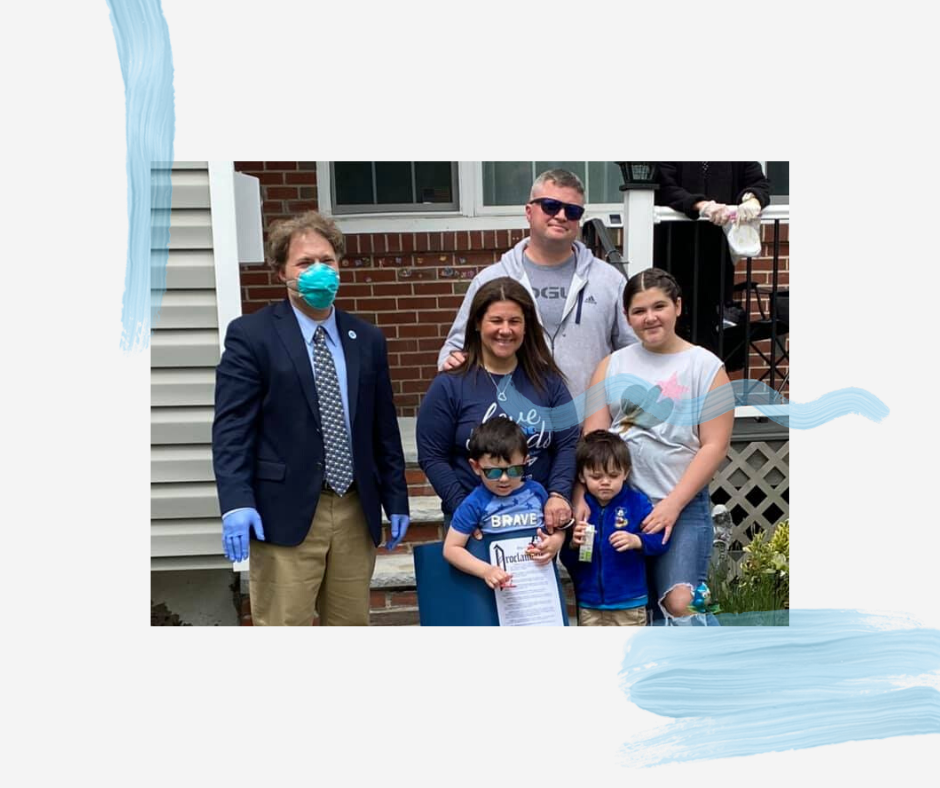 Patton's mom Jill comes from a family of educators, so fortunately they were alerted that something was wrong early on and got Patton into Early Intervention at 2 and a half years old. Patton required intense private ABA therapy 3 to 4 days a week, feeding therapy, Physical Therapy, and received therapy through private SLPs as well.
Initially, Patton was diagnosed with autism spectrum disorder, but Patton's mom Jill, a substitute teacher and dad Ryan, a Port Authority Police Officer knew that the diagnosis did not fit their social son Patton who was trying hard to communicate and who always had excellent eye contact. After taking Patton to 3 or 4 SLPs and a visit to pediatric neurologist Georges A. Ghacibeh, MD, MS from Progressive Neurology in Westwood, NU Patton was diagnosed with apraxia. He was subsequently also diagnosed with sensory processing disorder by a developmental pediatrician.
Patton lives in Bergen County, NJ an area that is hard hit by COVID-19 so getting out has not been an option. Schools are shut down and he has been getting all his therapy through Zoom with both his school and private SLPs. He enjoys it when he has his peers on Zoom with him as he misses his teachers and friends. He also misses going to his occupational and physical therapy classes at Mighty Tots in Glen Rock, NJ.
All Patton and his family's hard work of speech, occupational and physical therapy, fish oils, IQed have paid off in that today Patton enjoys talking to people and is understood 100 percent of the time! Patton has a remarkable memory like many children with apraxia, and after hearing the planets once here are two videos of him reciting them.
Incredible right? As his mom Jill wrote on her Facebook wall to her son Patton "Patton we love you to the moon🌗 and back! One day you will be that astronaut 🪐and discover something so special and spectacular just like you"'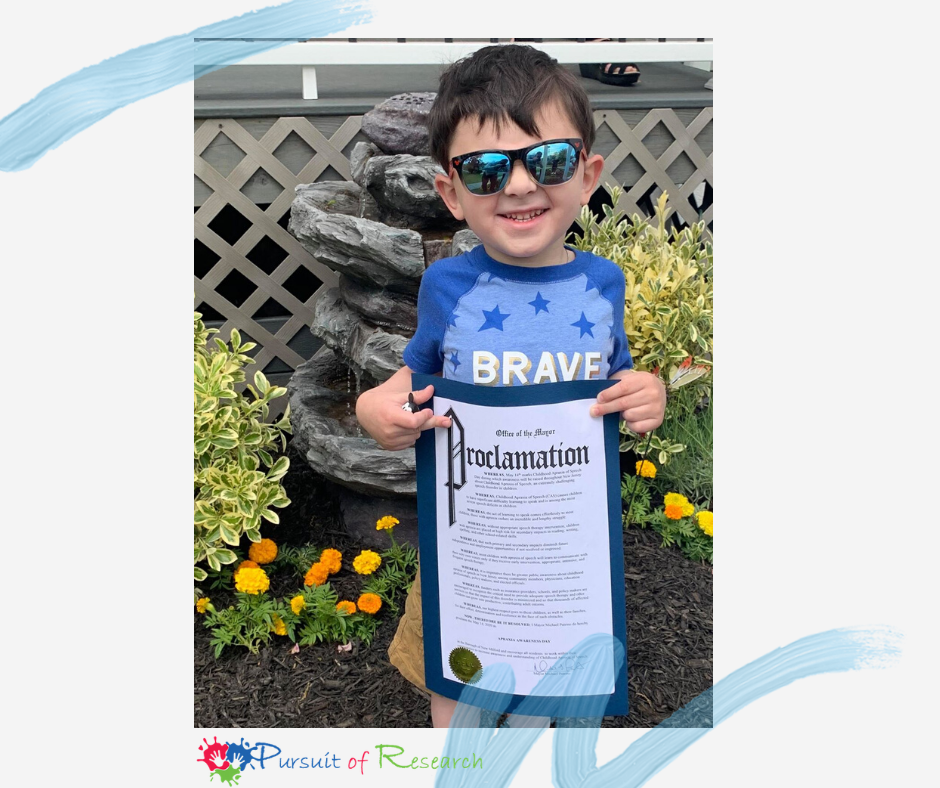 The Cherab Foundation
The Cherab Foundation supports and embraces all children with a communication impairment such as Apraxia and Autism, and believe all children, regardless of diagnosis or ability to communicate verbally, have the right to education and the opportunity to pursue their goals and dreams without stigma, prejudice or bullying. We have a number of initiatives that help achieve these goals including:
A multimedia documentary project
A proactive antibullying project
A research program