We're busy creating articles to help and inspire others at the Cherab Foundation blog: PursuitofResearch.org and we want to feature you and your kiddos! Interested in sharing your child or family's story? Wonderful!
How do you submit your story to us? It's simple, email it to help@cherab.org Please include your full name in the e-mail.
What to submit? Anything that relates to what we go through caring for kids with communication impairments like apraxia whether that is related to home life, friends, school, or for older children getting a job including the struggles and the triumphs. Your submission can share inspiration, frustration, advice/tips anything to help others on the journey. We each have information that will help by letting others know they are not alone, or by giving advice or providing hope. What is the story you want to share?
It's up to you if you want to share real names and photos, or instead, we can share your story with a pseudonym. Either way, you'll be helping others on the same journey as you know they aren't alone. Here are examples of member contributions so far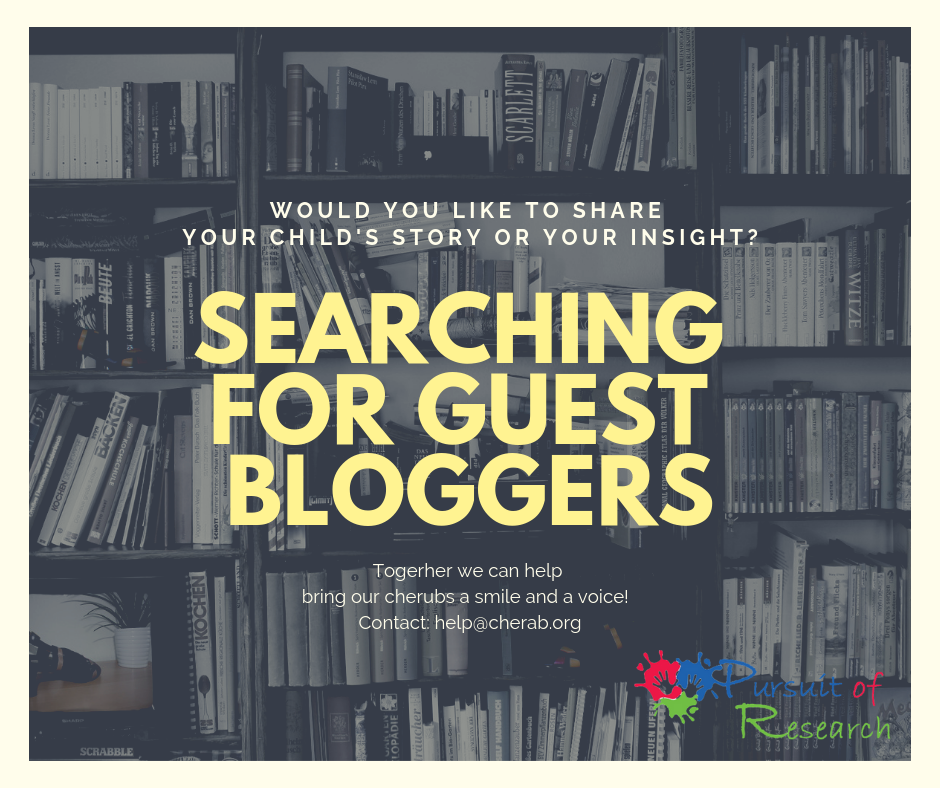 By e-mailing your submission to help@cherab.org you agree to our copywriting*.
Some other important notes:
• Include a 2-3 sentence bio with your submission (social channels and blog hyperlinked, please!)
• Paste your post directly in the body of your e-mail. If a post has previously run, please also include the link to where it appears online.
• Please do not double space after periods or between paragraphs.
• If you are submitting a photo, it should be high resolution (preferably landscape). Please send the original photograph rather than Instagram or Facebook image.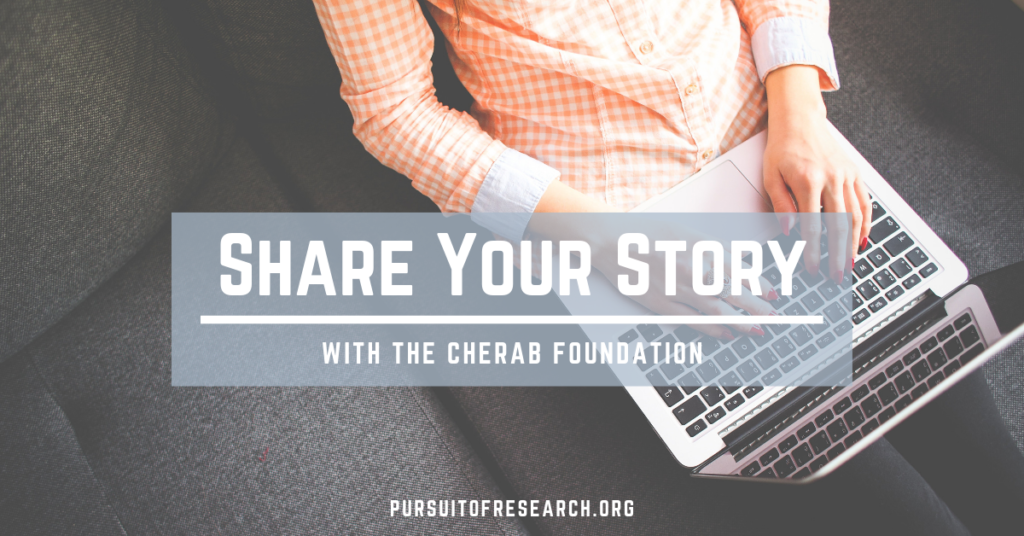 Thank you!
*Author represents and warrants that Author has the full legal right, power and authority to grant the license provided for herein to the Cherab Foundation, and that Author owns or controls all rights to the Materials including the copyrights for the purposes contemplated in this Agreement, and neither the Materials nor the exercise of the rights grated herein shall infringe upon or violate the rights of privacy or rights of publicity of any person or entity, or libel or slander any person or entity or violate any person's or entity's rights.