"I've heard that EFA's "can" create more vivid dreams due to the increase in neuron activity in the brain.  That neurons will start to fire that have not fired before. You can try it yourself and see if your dreams are more vivid."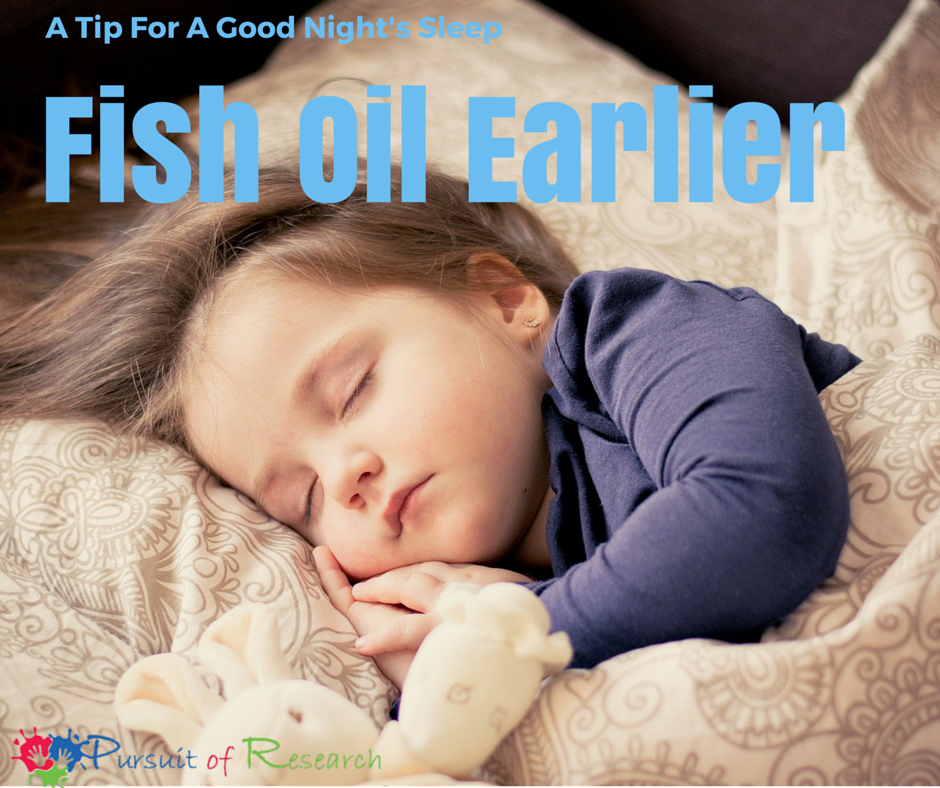 Sometimes when you start your child on fish oils or similar nutritional strategies that supply essential nutrients from foods, there are temporary initial changes which may be viewed as side effects.
While the majority may only experience what are viewed as positive reactions in speech, motor planning, focus, awareness etc.,  there are also at times temporary reactions some may consider negative such as the child acting "hyper" for about a week.  This is not a true side effect, but a temporary reaction.
I've heard that EFA's "can" create more vivid dreams due to the increase in neuron activity in the brain.  That neurons will start to fire that have not fired before. You can try it yourself and see if your dreams are more vivid.  Typically for this reason we recommend fish oil supplementation in the earlier part of the day.. Not that this would be a nightmare -but a vivid dream can be frightening for a child if they are not used to having them.
That however is only theory -but there was one child who would wake up crying in the night years ago and the theory that came up because when the mom (Karen R.) gave Justin the fish oils in the AM the "night crying" stopped.  But when she gave him the fish oils again at night he started crying again. So because it happened to Justin it could happen again. There are some that serve fish oils before bed with no issues, just recommend not starting there.
The following example is shared in hopes that children (teens or adults) who experience  the following temporary reaction work through this rather than pull their child off essential nutrients that are having such a positive impact for the majority.  This example appears to be rare as it's only come up once, or maybe twice in 17 years.
Night Crying After Starting My Child On Fish Oils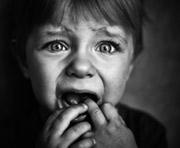 CHERAB member Karen R's 3 year old "late talker" son Justin was diagnosed with apraxia, low tone and sensory issues by a developmental pediatrician and an SLP. At the time Justin was so frustrated from not being able to talk he used to bang his head on the floor till purple welts formed.
Karen tried Efalex, an Omega 3 (but low EPA)and Omega 6 fish oil formula after joining CHERAB back before NNProEFA was created.  Justin was on 4-6 capsules a day of Efalex.  Because it had been used in research by Dr. Stordy, the company was allowed to put dosages on the bottle for children.  Back then we didn't know that other formulas not used in research were not allowed to put dosages higher than one or two capsules on the label.
Even on the 4-6 capsules  a day, even though the Efalex fish oil worked on helping Justin's behavior, and even though Efalex was a formula that also worked well for a high percentage of our member's children, Efalex didn't help Justin to talk even after 5 months; he was still nonverbal. If Karen lowered the dosage on Efalex from 4-6 capsules a day -or stopped giving Justin any Efalex -the "horrible" behavior problems came right back.
When Karen switched Justin to NNProEFA for the CHERAB parent feedback – she went to a lower dosage of just one capsule a day -and Justin's behavior didn't regress -but for 3 weeks he didn't talk. I'll never forget when Karen called me up all upset that the NNProEFA didn't seem to work in the one to three weeks like it did for almost all of the rest of us. I remember saying to Karen "well Efalex worked for my son -maybe EFAs aren't going to work on speech for Justin -at least you only have to give Justin one capsule a day now of NNProEFA -so it's easier and cheaper"
Then starting the 3rd week after starting the NNProEFA and for 2 weeks after -Justin starting waking each night with "night crying" and even though we all told her to stop the NNProEFA and go back to Efalex- including her son's doctor) Karen kept Justin on the NNProEFA.
At close to three years old at the time, Karen's son was nonverbal and had behavioral problems that kept him out of some schools. Efalex, was the first EFA that she tried-at around Halloween of 2000 -and had Justin on that for about 6 months. Efalex pretty much overnight made Justin a pleasant agreeable child-but at 6 to 8 capsules a day and 8 months later he was still nonverbal-and if she decreased the dosage or took him off the behavior problems came right back.
Karen switched to NNProEFA and here are the emails she sent out to our support group soon after.
From: "Karen R.
Subject: NNProEFA results
Hi everyone –
My 3 year old son has been on NNPro EFA for about 2 1/2 weeks now and I've noticed he's been having a lot of nightmares lately. I should follow that sentence up by saying I assume it's nightmares but since he's totally nonverbal now, I'm only going on the fact that he wakes up crying hard and when I hold him he calms down and goes back to sleep. He's had nightmares before but they've definitely increased in frequency since starting the NNProEFA. It could be just a coincidence but I thought I'd post a question to see if anyone else has noticed this…. Thanks
Karen in NJ
Karen refused to stop the NNProEFA (even though we all told her too) because she saw it work for so many other children in our group (so many of us in the NJ area know each other) and then after a few more days-the crying stopped. (I don't think the night crying part is common since we have not heard it from anyone else-but Karen no longer gives him the NNProEFA at night! If you have a choice-we advise most to give the EFAs in the morning-however there are some parents that give two doses a day of NNProEFA to their child (with great results too) one capsule in the AM and one capsule in the PM.) Here is a post Karen sent out when Justin first started to talk-a few days after he stopped crying at night and about a week and a half before he really had his first big surge in speech.
From: " Karen R.
Subject: NNPro EFA
Hi everyone –
My son Justin has been on NNPro EFA for about 3 1/2 weeks now and yesterday we had our first breakthrough. It was a little one compared to a lot of the other success stories but for us it was huge. My son Justin turned 3 last week and is currently non-verbal. Yesterday he was watching Blues Clues and they showed an ice cream sandwich on the tv and he ran to the tv, pointed to the ice cream and said mmmmmmmmmmm… We have been trying to get him to say the "m" sound for months and he did it about 4 times yesterday! His older brother and I were jumping up and down high fiving him and he was so proud of himself. We also had something happen today. Justin has on occasion, said "yeah" but can't do it when he wants to or when asked to. Tonight we were walking out of a mall and my husband asked him a question and Justin shook his head yes and then my husband said "Justin, can you say yes?" and Justin looked at him and said "yeah". We nearly fainted right there in the parking lot. Then we got home, got out the video camera and asked him to say "yeah" again and he did!
You have to realize that he currently has no words or sounds so to hear two things with any consistency is such a big step for him. I hope it is the NNPro EFA starting to work. I can't help but think it is.
Karen in NJ
A have an update story for Justin because Justin's bus driver Betty (fake name) used to be Tanner's driver and we are still friends-and I sometimes see her at Tanner's school since my son Tanner and Justin attend the same school. (and a couple other of us too!!)
Betty told me how amazed she is about how quickly Justin went from being nonverbal to carrying on conversations with her in the bus everyday going to school and back. She told me this recent update story that she is really proud of (Karen you are so lucky you have her as a bus driver-she really loves the kids and she is awesome!! I'm just going to change the bus numbers but you will get the idea) Betty said "I pointed to the number two and said "two" and Justin said "two" I then pointed to the number seven and said "seven" and Justin said "seven" I then said Justin watch this and circled my finger around the two numbers and said "twenty seven" is the number when they are together-that is your bus number. "What is your bus number Justin" Betty asked and Justin said "My bus is number twenty seven" Karen can probably tell us more-but the amazing part is that he got off the bus and told the teacher his bus number-and went home and said his bus number. Justin never forgot his bus number and tells anyone who asks-even today!
But about morning or night-I don't know, after reading Karen's story again, I guess it doesn't really matter after all!
In the following message Karen refers to this as "nightmares" but again nobody really knows if they were bad dreams or vivid dreams because Justin was nonverbal when this happened.  But again this only lasted a few weeks.
Update from Karen  R a few years later
Hi
Just my two cents on the sleeping problem. I'm not sure if this would apply  to your son or not but when I first starting giving my son Justin the NNProEFA, it gave him nightmares. I was surprised to read Marina's post that she has very vivid dreams because besides us, I hadn't realized that it affected anyone else that way. The good news is that it went away after a few weeks and then the language burst came. I was just about to stop it because it was breaking my heart but then it seemed to stop. I think it  just "woke his brain up" and suddenly things were more vivid. I always described it as though it was like a cloud was lifted from over his head when I put him on EFAs.
There is something I've always done with my kids that has made bedtimes a  little easier. Right before bed, I let them choose a small toy from a  plastic bin where I keep their "bedtime toys" to bring to bed with them.   They are allowed to play with it quietly in their room for a few minutes.  I've found that it gives them something to look forward to because these are toys that they only play with at bedtime. I keep it high on a shelf during the day. They're nothing fancy, a kalidoscope (sp?), dice, a couple Happy  Meal toys, a little pinball game. Mostly the kind of little toys you find at like a Party Store for favor bags. Anyway, it's helped me so I thought I'd pass it along.
Best of luck to you.
Karen in MA
Theories to common temporary side effects from essential nutrients from foods
Neurons that were previously dormant starting firing
Changes in production of neurotransmitters
Late developmental stage the child didn't go through fully or at all previous
Viral die off
Detox
Coincidental timing of something that would have happened anyway due to another reason
Not all that add more essential nutrients to their child's diet will note these type of changes, in fact the story shared above appears to be rare, but for those that do, it's clear that a "bad" sign can also be a "good" sign.
LISA GENG
Lisa Geng is an accomplished author, mother, founder, and president of the CHERAB Foundation. She is a patented inventor and creator in the fashion, toy, and film industries. After the early diagnosis of her two young children with severe apraxia, hypotonia, sensory processing disorder, ADHD, and CAPD, she dedicated her life to nonprofit work and pilot studies. Lisa is the co-author of the highly acclaimed book "The Late Talker" (St Martin's Press 2003). She has hosted numerous conferences, including one overseen by a medical director from the NIH for her protocol using fish oils as a therapeutic intervention. Lisa currently holds four patents and patents pending on a nutritional composition. She is a co-author of a study that used her proprietary nutritional composition published in a National Institute of Health-based, peer-reviewed medical journal.
Additionally, Lisa has been serving as an AAN Immunization Panel parent advocate since 2015 and is a member of CUE through Cochrane US. Currently working on her second book, "The Late Talker Grows Up," she also serves as an executive producer of "Late Talkers Silent Voices." Lisa Geng lives on the Treasure Coast of Florida.