"How food affects IQ "A diet high in fats, sugars and processed foods at the age of three is associated with a lower IQ at the age of 8.  A diet, high in fats, sugars, and processed foods in early childhood may lower IQ, while a diet packed full of vitamins and nutrients may do the opposite, suggests research just published online in the Journal of Epidemiology and Community Health.

The authors base their findings on participants in the Avon Longitudinal Study of Parents and Children (also known as Children of the 90s), which tracks the long term health and wellbeing of around 14,000 children born in 1991 and 1992."
In the special needs population, most follow some version of the Feingold diet and try to feed their child as "clean" as possible.  The Feingold diet is a simple nutritional strategy.
Look for foods approved by the Feingold diet!
Any food product that is approved by the Feingold diet will state so on their website, so just do a Google search and check.  Fish oils which are sold by various companies are approved, but most of us in the US use Nordic Naturals (NN) products for purity reasons.  Mainly NNProEFA and NNProEPA (see more here)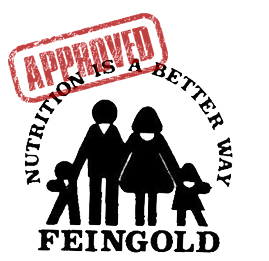 List of conditions The Feingold Diet may be helpful for
ADHD
Aggression
Asthma
Autism/PDD/ASD
Bedwetting
Depression
Dyslexia
Learning disability
Ear infections
Eczema
Hives
Uticaria
Eye problems
Headaches and Migraines
Irritable Bowel Syndrome
OCD (Obsessive Compulsive Disorder)
ODD (Oppositional Defiant Disorder)
Conduct Disorder
Violence
Seizures
Sleep Problems
Speech Problems/(apraxia?)
Tourette's Syndrome (TS
Seizures and the Feingold Diet
EFFECTS OF THE FEINGOLD DIET ON SEIZURES AND HYPERACTIVITY: A SINGLE-SUBJECT ANALYSIS.
Haavik S, Altman K, Woelk C.
Abstract
The effects of a dietary manipulation on seizure frequency and activity level of a 3 1/2-year-old male with tuberous sclerosis, mental retardation, and uncontrolled seizures were assessed. Using a reversal design, the Feingold (K-P) diet was presented and withdrawn three times, while the medication regimen remained unaltered. Every application of the K-P diet resulted in substantial reductions in seizure frequency. During a 21-week follow-up, seizure frequency remained low despite the phasing out of one drug, and seizures were reportedly eliminated 1 year later. Brief objective measures of hyperactivity failed to show any effect due to the diet changes. ncbi.nlm.nih.gov/pubmed
Seizures (also called "fits" or convulsions) are episodes of disturbed brain function that cause changes in attention or behavior. They are caused by abnormally excited electrical signals in the brain. There are a number of different types of seizures, including
Absence (petit mal) seizure
Generalized tonic-clonic (grand mal) seizure
Partial (focal) seizure
Epilepsy is a brain disorder involving repeated, spontaneous seizures of any type.
The severity of symptoms can vary greatly, from simple staring spells to loss of consciousness and violent convulsions.    More
Chen in 1980 caused seizures in seizure-resistant mice by first exposing them to salicylate and then 6 hours later to a loud noise.
A number of studies by Egger in the 1980s and 1990s have shown that many symptoms including "fits" improved or resolved on an oligoantigenic (few foods) diet similar to the Feingold diet. Cysneiros et al published a review in 2009 suggesting that increased omega 3 (as in fish oil) could help prevent sudden death from epilepsy, as well as improving the condition itself. See article
We recall one member who reported her son's seizures were not controlled by the medication he was on until she also put him on the Stage One Feingold diet. For him, the combination finally controlled his seizures.
The Ketogenic diet has been used for many years to control seizures that would not respond to the usual medications. This is not a do-it-yourself diet like the Feingold diet, but must be implemented with careful medical supervision. You can get more information about it at Charlie Foundation. Meryl Streep also starred in an excellent film on the subject called "First Do No Harm" which is available at the Charlie Foundation website.
In 2006, Lau published a toxicology study on combinations of synthetic colorings plus other additives (MSG and aspartame). She found that not only was each additive alone toxic to neurites (the little spiky axons and dendrites growing out of the neuron or nerve cell) but that when tested together, in amounts likely to be found in an ordinary snack, they were many times more toxic. See photo.
A diet free of synthetic additives is good for everybody, but it's probably even more important for the person dealing with neurological disorders. Read more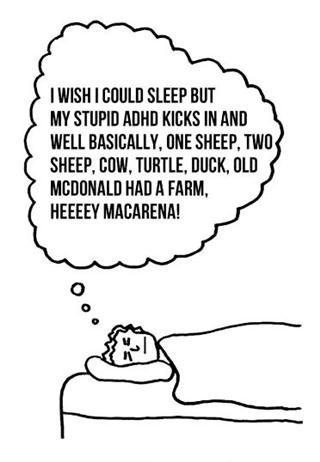 Behavior, Learning and Health – Feingold Association Booklet PDF
Wealth Of Information
The Feingold Hypothesis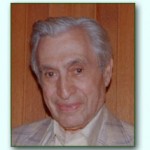 Dr. Feingold was in a unique position to recognize the dietary component of behavioral disorders:
As an allergist, he was familiar with the long-established use of the elimination diet for determining allergenic sources – and in the case of food dyes to recognize that this was an immunological response, not an allergic reaction.
As an allergist, he had already been using the elimination diet developed by Dr. Lockey at the Mayo Clinic for control of hidden allergens across a wide range of foods or food additives – a diet developed for skin allergy such as urticaria (hives) and aspirin-induced asthma, for both children and adults.
As a pediatrician since the 1920's, he was aware of the historic change in prevalence of disease and behavioral problems in children during the early 1960s (when food dyes, flavorings, and preservatives proliferated on the supermarket shelves).
As Chief of Allergy at Kaiser Permanente, he had the power to have colleagues search for specific types of patients to observe, and to implement clinical studies.
With his world-wide scientific contacts, he was in a position to know what advances had been made in other countries, especially new researches on the cross-reactivity of additives and salicylates.
Having already published peer reviewed scientific papers on personality changes related to the allergic response, and on the way flea venom works [as haptens, which the low-molecular-weight food dyes do, too] – he had the background to put two and two together.
As a clinician with empathy, he actually listened to his patients even when their reactions did not match any existing textbook descriptions or treatments.
Dr. Feingold's clinical findings, often called his "hypothesis:"
Hyperactivity can be triggered by synthetic additives – specifically synthetic colors, synthetic flavors and the preservatives BHA, BHT (and later TBHQ) – and also a group of foods containing a natural salicylate radical. This is an immunological – not an allergic – response.
Dr. Feingold's favorite saying: "Any compound, natural or synthetic, can induce an adverse reaction if the individual has the appropriate genetic profile, i.e., disposition."
Other memorable statements by Dr. Feingold:
The Feingold Diet
How can a simple diet help so many different problems?
The Oxford-Durham Study: A Randomized, Controlled Trial of Dietary Supplementation With Fatty Acids

ADHD-Related Symptoms And Fish Oils
"At 3 months after treatment, only 24 children (23.5%) still had CTRS-L scores that placed them in the clinical range for ADHD. Among those receiving active treatment, 7 of the initial 16 no longer fell into this category; in the placebo group, only 1 of 16 improved in this way." From the Journal Pediatrics
Martha Herbert M.D. PhD, Pediatric Neurologist at Harvard, author of The Autism Revolution, who also reviewed The Late Talker book, explains that autism is "not a life sentence" and why diet is important.