"The most exciting phrase to hear in science, the one that heralds new discoveries, is not 'Eureka!' but 'That's funny…'" – Isaac Asimov
Some people wonder how dietary changes can be helpful.  Recent research suggests it may not only be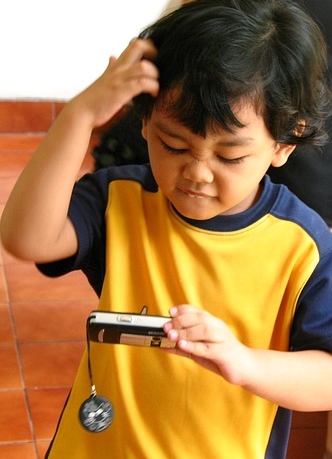 the nutrition, which has evidence of support, but changes to gut bacteria.  In May, 2013 UCLA researcher's study found that changing gut bacteria through diet affects brain function.
And in 2014, a Harvard researcher's study proved we really are what we eat.   'Changing diet can quickly shift makeup of important microbes there, research says'  "As the saying goes, you are what you eat. But new evidence suggests that the same may also be true for the microbes in your gut.
"Nutrition isn't a fleeting affair, we are, quite literally, what we eat as well as what our parents and even grandparents ate." Randy L. Jirtle, Ph.D. Director of the Epigenetics and Imprinting Laboratory Duke University
I am the parent of two "late talkers" founder of the Cherab Foundation and the co-author of the book 'The Late Talker, What to Do If Your Child Isn't Talking Yet [St Martin's Press]'. My youngest son Tanner was diagnosed with apraxia right before his third birthday in 1999 which is what led me to start the nonprofit. In addition to appropriate speech and occupational therapies. I found great success since 1999 with both my boys with the use of essential fatty acids from fish oils, which appear to help stimulate and accelerate speech.  Through Cherab Foundation I hosted the first scientific conference for therapy of verbal apraxia/dyspraxia entitled: "Verbal Apraxia/Dyspraxia and Essential Fatty Acid (EFA) Supplementation: A New Potential Therapeutic Intervention,"  The conference was organized under the auspices of the CHERAB Foundation and CAPT Joseph Hibbeln M.D.  
Every Cloud Has A Silver Lining
Somewhere around 2007 a doctor who had joined one of our online support groups came up with a theory about vitamin e, and shortly after a number of us started supplementing our children with vitamin e, along with fish oils.  At the time,  most of us that tried vitamin e used 200/200 to 400/400 alpha/gamma tocopherol. What none of us knew at the time was that behind the scenes a product was being developed along with that same doctor, which instead of the lower amounts of vitamin E most of us were using, contained mega amounts of vitamin E as well as vitamin K (a supplement most of us were not using at all). My son Tanner was chosen as one of the first 50 children to try NourishLife Pharma Omega Speak, and all 50 of them that I know of, including my own, were chosen through members of the Cherab Foundation support group.  My son previous to this product was doing really well even though he had his quirks like still not being able to tie his shoes like other kids his age.  He was 11 years old when put on Speak, and he was only on this product for 9 days.  Tanner as well as numerous other children had horrific side effects on Speak, including massive regressions and seizures.  There are numerous regulatory complaints filed against this company from Truth In Advertising here.
At the time, as Tanner's regressions were so profound and immediate, I had to do a presentation in front of my son's entire school as it got around the school I put him on an "exploratory drug" of some sort.  He no longer was able to talk like before, he had aphasia like  moments where he would forget how to say the letter "b" or the letter "h" and even the sounds and words he did know how to say wouldn't come out right.  He would grope as he did when he was essentially nonverbal as a child.  In addition to all of this, he started getting headaches and his grades plummeted.
To say it was a nightmare is an understatement. There is one little girl named Evoni that like my son was only on this product for days and started having seizures, and even though they stopped Speak, she continues to have multiple seizures a day.  Maria Croke's daughter Evoni never had seizures prior to Speak, and had previous to Speak starting to talk.  Within days she lost her ability to talk, walk, and even hold utensils.  You can find her daughter's story on this page which is shared with permission.  I was warned that by sharing about what happened in our group that Mark Notolli the president of Pharma Omega Speak would come after me.  But I share what I do to protect other families from going through what I and a number of other families went through with our children.
It took about 7 months for Tanner to be anywhere back to where he was prior.  But he was never quite the same.  His speech remained "bumpy" and he started to gain weight.  No matter how healthy we fed him, and how active we tried to keep him daily, he just kept putting on weight.  Prior to being put on Pharma Omega Speak Tanner had had full metabolic and genetic testing and nothing was found.  Yet in uploading photos to Facebook one day, an MD friend of mine private messaged me that it looked like Tanner had a metabolic disorder.
It was around this time I wanted to raise monies for fish oil research.  Even though our group had strong parental and professional anecdotal, we needed clinical research.  I spoke again with Capt. Joe Hibbeln MD from the NIH who oversaw our professional anecdotal for fish oils, and he figured out about how much money we'd need for a large study.
I discovered how a specific blend of foods appear to work better together than in isolation by accident.  I had thought it would make a great product for a fundraiser for the parents and professionals as it is an all natural food developed to support the metabolic system and to nourish and gently detox the body through the blend of foods in it
Improving the metabolic system through diet was most important to me because of Tanner.    Tanner at this point was 13 years old, and overweight and an MD just told me it looked like he had a metabolic disorder.  Extremely cautious at this point, I checked each ingredient I was looking at, including 9 ayurvedic botanicals, with around 14 doctors, including traditional medical doctors as well as doctors of ayurveda as at this point I didn't trust giving Tanner anything after Speak.  I asked questions like, "are there any foods you should not give a child?"  "Is there any foods you should not take for an extended period of time?" "Should you limit any of the foods in this in your diet?"  I learned the food ingredients in I was looking at are every day foods either in the east or the west.
At this point our diet was already very healthy and Tanner was already on fish oils for years, but almost from day one this slight change of diet by adding a few extra foods helped Tanner with weight, but more amazing was about a week later I got a call from the academic dean of Tanner's school Patti Mitchell praising how well he was suddenly doing.   It was noted not just by her but by all the professionals that worked with my son at his school.   That was around October of 2009.  From then till around the summer of 2015 this was shared openly with thousands,  and the documentations with videos in real time came from parents and professionals was shared on the this website for years.
Pursuit of Research strives to promote good nutrition from foods that provide essential nutrients, with an emphasis on functional foods for those individuals with neurologically based impairments and conditions. Most don't understand the evidence between nutrition and cognition.  Nor do they appreciate the growing evidence between the gut/brain connection.  Food changes gut bacteria in as quick as one day.  The primary focus of Pursuit of Research is to provide hope and education, and to share healthy nutritional strategies for those with special needs, while in the pursuit of research with the CHERAB Foundation which is working to improve the communication skills, education, and advocacy of the verbally disabled.
LISA GENG
Lisa Geng got her start as a designer, patented inventor,and creator in the fashion, toy, and film industries, but after the early diagnosis of her young children she entered the world of nonprofit, pilot studies, and advocacy. As the mother of two "late talkers," she is the founder and president of the nonprofit CHERAB Foundation,co-author of the acclaimed book, The Late Talker, (St Martin's Press 2003), and is instrumental in the development of IQed, a whole food nutrition meal replacement. Lisa currently serves as a parent advocate on an AAN board for vaccines, and is a member of CUE through Cochrane US. Lisa is currently working on a second book, The Late Talker Grows Up and serves as a Late Talkers, Silent Voices executive producer. She lives on the Treasure Coast of Florida.