June 18, 2013 Update
Harvard study: autism doubles in dirty air. US kids born in polluted areas more likely to have autism.
Boston, MA — Women in the U.S. exposed to high levels of air pollution while pregnant were up to twice as likely to have a child with autism as women who lived in areas with low pollution, according to a new study from Harvard School of Public Health (HSPH). It is the first large national study to examine links between autism and air pollution across the U.S.
"Our findings raise concerns since, depending on the pollutant, 20% to 60% of the women in our study lived in areas where risk of autism was elevated," said lead author Andrea Roberts, research associate in the HSPH Department of Social and Behavioral Sciences.
The study appeared online June 18, 2013 in Environmental Health Perspectives.  Abstract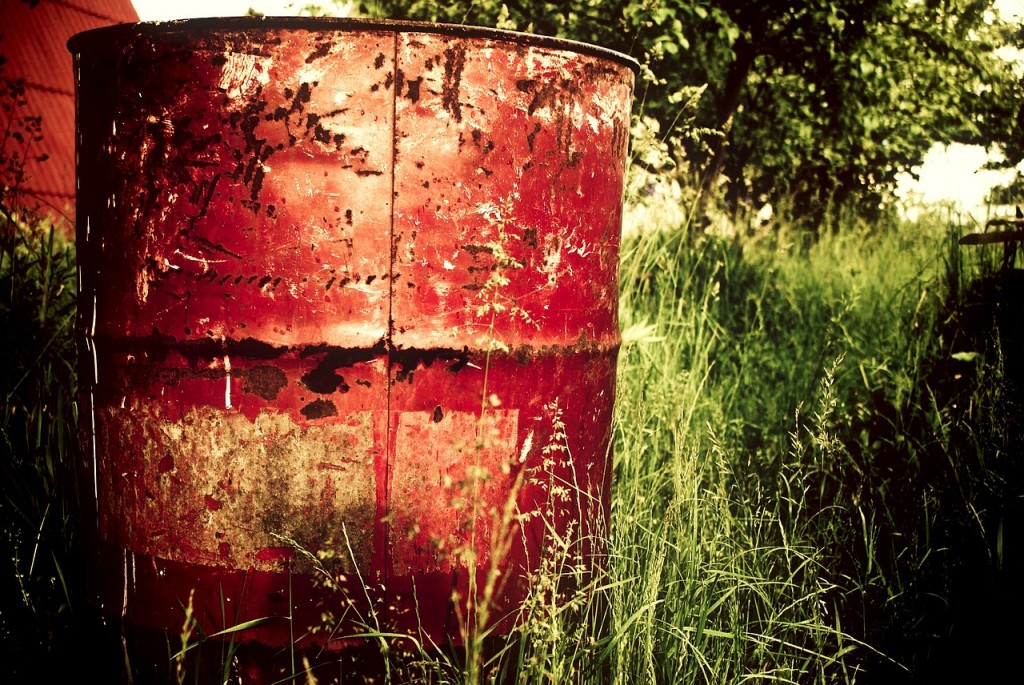 Because most of the links to the information on the dead birds and black ooze in NJ that I refer to in the article I wrote in 2003 Canaries in the coal mine is difficult if not impossible to find it will be archived here for the many parents who would want to know.  The park that was to become an EPA Superfund site is called Veteran's Park, the largest park in the area which is over 30 acres, and it's located in the Plainfield's area of NJ.
The following is a clip from a message I had sent out to our private online group also back in 2003.  Although the following information was written by me in present tense, it again is a message I sent out to our private group back from 2003 so now past tense.  As most of the links no longer work we referenced wayback.com but left the original links for reference reasons and included the PDFs of the original articles when possible:
"When I wrote Canaries in the coal mine I put a quote in there about "black ooze" that was rising from the soil of a stream in a park that is now closed. Heard the black ooze still is rising and is between one and four feet deep, nobody yet that lives in the area knows for 'sure' what it's from – in a town not far from where we lived…just one of many areas of Jersey where we had a pocket of apraxic children.The ooze was "Concentrations of polychlorinated biphenyls, or PCBs, phenol, cadmium, chromium and lead " "They're (the substances) all bad. I wouldn't choose to live there. I wouldn't choose to interact there if I had a choice," said Brian Buckley, executive director of the Environmental and Occupational Health Sciences Institute, part of Rutgers University and the University of Medicine and Dentistry in Newark."This is not a healthy place for kids to play. There's no doubt about it," said Buckley, who recommended examining and monitoring some children for any effects."
http://www.thnt.com/thnt/story/0,21282,596491,00.htmlThe first article I read -which was pretty much right before we moved – was about dead birds found in the black ooze and how town officials said "they didn't believe it (the ooze) was harmful"   The dead birds and ooze were found in a town we lived 10 minutes from. The town where member Karen R. who's son Justin's story is in The Late Talker book had a house which backed up to Veteran's Park.  Karen who's son was diagnosed with apraxia, sensory integration dysfunction, and hypotonia, after years of constipation and being prescribed the drug Miralax in dosages that kept being increased and increased for this at the time preschool child "flatlined" in the gut around the age of 5 and had to get a cecostomy – a hole in his stomach that Karen has to pour water into to help him move his bowels.  As Karen said -"it was all around me".  Karen's son Justin was so similar to my son Tanner as they were the same age, same diagnosis, and both attended The Summit Speech School for preschool years.  Back then however neither of us knew the other's child had constipation issues as we all thought that had nothing to do with the apraxia and other issues presenting in our children.At the time those of us that didn't know about toxins were assured the following:  that the black ooze "did not pose a substantial health hazard." And that "While they do not know what the black substance is, tests have determined that it is not hazardous waste."Here is a clip of the article" PMK will probably recommend removal of the black substance and asbestos tiles and other remediation measures, Johnston told the Borough Council.Johnston gave the council an update yesterday on what his company is doing and what it has found so far. Among the results:The black ooze, which so far has mystified environmental officials, is as shallow as six inches and as deep as four feet in different parts of the park. An area found to contain "marginally high" concentrations of polychlorinated biphenyls (PCBs) is an anomaly,
Johnston said, and does not pose a substantial health hazard.While they do not know what the black substance is, tests have determined that it is not hazardous waste.

A large quantity of stacked asbestos tiles extends underground about 10 feet to 12 feet into the park from the banks of the Bound Brook.

The park was closed in mid-July after Robert Spiegel, president of the Edison Wetlands Association, a nonprofit environmental group, discovered the asbestos. The federal Environmental Protection Agency told borough officials about the black substance late last year.  Although tests determined there was no imminent health hazard, the
borough decided to ask PMK Group to investigate and create a cleanup plan."
http://www.gsenet.org/library/11gsn/2002/gs020812.php

And articles like this which appear to me to complain more about the lack of places to play softball for adult males … hoping for that park to reopen soon:

"It's a clean, safe community that offers them everything that young families need," says English, a lifelong resident who has been director for four years. "It's one of the reasons why people stay here."

The parks vary in size, from Willow Skate Park, the smallest at 2.18 acres, to Veterans Park, the largest with more than 30 acres.

But Veterans has been closed since last summer after officials began investigating the discovery of asbestos tiles and a mysterious black ooze surfacing at the park.  Borough officials, who have submitted a cleanup plan to the state Department of Environmental Protection for its approval, hope to open the park by the end of spring.  Because Veterans Park has the largest ball field, English had to reduce the number of adult male teams in the softball league last year, a popular activity among residents, he says.

But removing possibly hazardous materials is not the only work being done at borough parks.

Putnam Park is the midst of a complete renovation, with the first phase of the project to be completed by March.
The project will be adding a jogging path, off-site parking and a volleyball court, English says. "
http://www.c-n.com/c-n/artman/publish/article_64.shtml

"clean, safe community" in one line and "mysterious black ooze" in the next?  Here's another article at that time:

"In 60 days, our park will be reopened, our children will be back playing," Mayor Dan Gallagher said after the borough got $250,000 from the state Department of Environmental Protection last month. "

And in the same article

"Used as a coolant in electrical equipment, PCBs have been linked to cancer and developmental disabilities. Cornell-Dubilier, a former electronics plant, has the highest concentrations of PCBs of any site in New Jersey, according to state and federal environmental officials.

While PCBs usually are immobile in soil, those at Cornell-Dubilier have been dissolved by other chemicals dumped there and are pervasive in soil, groundwater and dust. "

Is that one sentence the key?  I believe it may be.

http://sierraactivist.org/article.php?sid=33550

And even though high school students most likely won't be ingesting soil, what again about the above theory in regards to building a high school on soils which are known to be highly toxic?  How do you avoid dust…especially say during football games, track, soccer and other sports?

"While PCBs usually are immobile in soil, those at Cornell-Dubilier have been dissolved by other chemicals dumped there and are pervasive in soil, groundwater and dust. "
"Although the EPA allowed the construction of the high school on the property, new soil tests taken in July by environmental engineering firm Powell-Harpstead in the reconstruction area at the north end of the high school revealed levels of arsenic, lead, copper and zinc in excess of those permitted by the DEP.
According to the DEP, the heavy metals are not a danger to residents unless ingested.
The school district closed off the contaminated area and retained Powell-Harpstead to complete a more through battery of tests in the area.
Additional tests on surrounding township property concluded one out of 17 soil samples taken at Veterans Park for the township on Aug. 4 contained 37.5 parts per million of arsenic, according to Lombard.
Twenty parts per million is the maximum acceptable level, according to the DEP

http://nbs.gmnews.com/news/2003-10-02/Front_page/014.html

One of the substances found in the oozing toxins was phenol. In medicine -they use a phenol block to basically create an apraxic situation -a motor planning block that strips the myelin. Since the mixture of chemicals changed the PCBs…it's logical to ask -what did the mixture do to the lead, or phenol…or the other toxins?

I'm not writing this to scare anyone…just be aware that there could be more than meets the eye not just in diagnosis -but for cause -and treatment. Watch for spin -and research. There is a rise in our kids -and we don't know why -and nobody knows for sure.

~~~~~~~~~~~~end of message sent I sent out in 2003
We know today that toxins can pass the placenta  and do change the body -and our kids may present as having this diagnosis or that…but years ago I bet they didn't have the exact mixture of toxins -and the amount -they have today.  What I believe can help is providing the body with essential easily digestible nutrients including the essential fatty and amino acids and also botanicals that can help the body naturally chelate.  I believe that good nutrition and more education about the importance of good nutrition is needed today.  Not bans on toys in Happy Meals, but encouragement of good parenting.  That includes parents staying educated, and not believing everything they read…including all I quote here.  So do your own research, just as I did.  And be an informed and educated parent.
=====
Written by Lisa Geng, mother to two boys that were both "late talkers" who are doing great today. President and Founder of the Cherab Foundation, and Co Author of The Late Talker book St Martin's Press