"Dr. Adams said regardless of what caused the constipation, his goal was to get my son on a schedule for a long period of time so that he starts going automatically. But preferably he wanted to address this through diet and behavioral strategies which are benign."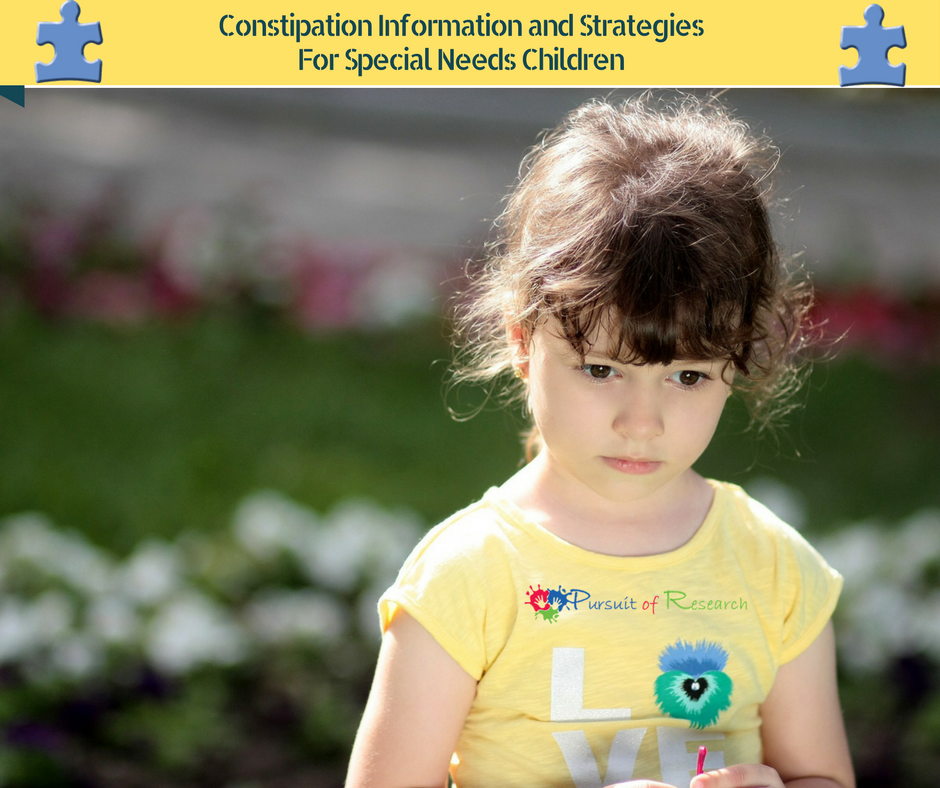 My son's pediatric gastroenterologist Dr. Lawrence Adams in West Palm Beach, Florida  is highly respected,, and he specifically did not recommend Miralax, as I had even brought it up.  In fact he didn't recommend any medication, or any harsh treatments until nutritional and behavioral strategies were tried first which I share below.  The only OTC he recommended was Phillips Milk of Magnesia to use that only if the diet and behavioral changes didn't work and only to use it if he missed one day- his starting approach was to use foods to help the body -only to go to medication if the "natural prescription" approach didn't work.
But his approach did work and I've shared  it many times in our groups through the Cherab Foundation over the past decade and it's helped many others.
Dr. Adams, as you can see from his pediatric gastroenterology website, is a traditional medical doctor.
Back when we needed him for my son's ongoing constipation issues, I spent hours with him, speaking about apraxia, motor planning, weakness, why our kids are late to train etc.
I recall the one question "Why if the method you shared with me that didn't use drugs work so well don't more medical doctors recommend this?" And he looked at his wrist, tapped it with his finger, and said with a smile "and how long did I just spend with you?!"
Writing a drug prescription is so much quicker.
Dr. Adam's constipation "prescription" ( before we found other nutritional strategies)
If your child is suffering from constipation I would highly suggest a second opinion outside of your pediatrician with a pediatric gastroenterologist and share this.  This is my original message:
"Today I took my son to see pediatric gastroenterologist Lawrence Adams MD from Palm Beach Florida for his problem with constipation which we have been trying to help him with now for the past 5 years or more with various MDs (he is now 7) Up till now nobody has wanted to put my son on medications including us -and since we've moved we haven't taken him to see his NJ/NY MDs. I highly recommend Dr. Adams if you are in Florida in that he took hours with us -was excellent, knowledgeable, informative and funny, and was very open to discussing off the wall theories on constipation in apraxic children -a best kept secret even though it's well known in autism. Dr. Adams has many patients with special needs -some with severe CP whose parents have to blend fruits for their constipation that they can put through their feeding tube.
Here is a brief summery from the prescription Dr. Adams gave me for my son:
Diet:
Nectars (fruit nectars) Papaya, pear, apricot (if he can  stand it -can mix with others but try plain nectar first)
prune juice -can be mixed with orange juice (since most kids don't like it)
exotic fruits- figs, dates, apricot, papaya (papaya underlined twice) (if he can stand it -like the nectars -these work wonders he said)
limit -banana, apple, rice, dairy
Milk of Magnesia 2-3 tablespoons with glass of water any time he skips 1 day. Works 4-8 hours.
Behavior Modification
-10 minutes daily -no distractions.
Dr. Adams explained that once a child is constipated due to whatever the underlying reason may be,  motor planning issues which affect the child's ability to push, or weakness in pushing, or not sensing when they should go to the bathroom,  they recall it hurts to move the bowels so they hold it and it dries up and causes a greater problem that may as well become partly behavioral as well as whatever may be physical.  This is a behavioral  approach that helps too with constipation Dr. Adams suggested to me which was brilliant.  My son really responded this this.
Use calendar stickers -every week reward for amount of BMs
2/ week something small
3-4 medium
5-7 large reward
Let your child pick out the calendar and the stickers.  Let them place the stickers on the calender each time they have a BM.  Rewards can be the type of things you'd do for them anyway from special treats, to trips to a favorite place.  Something that motivates them.
Dr. Adams said regardless of what caused the constipation, his goal was to get my son on a schedule for a long period of time so that he starts going automatically.  But preferably he wanted to address this through diet and behavioral strategies which are benign.   Just like he was against prescribing Miralax for my son, he also did not want me to use the harsh "natural" methods like Nature's Tea due to the senna in it.  Senna he said, can cause dependence in long term use
Another interesting point.  When I reported my son's regression when I tried to give him lots of  fiber to help with his constipation, he told me not to use high fiber either. He said it is possible that the fiber is cutting short the fatty acids in the gut.
We do know good nutrition helps cognition and there also is research that it also helps the issues which may 'stem' from motor planning or signalling or weakness or a combination of issues.  Dr. Adam's told me something that makes so much sense.  He also felt  any motor planning or weakness issue a child has could be combined with issues that respond to behavioral methods.  
Again here is that aspect.  I took my son to pick out the calendar and the stickers.
Use calendar stickers -every week reward for amount of BMs
2/ week something small
3-4 medium
5-7 large reward
And about the not sensing when it's time to go to the bathroom.  Before the "prescription" below which was given to me for my son by Dr. Adams years ago my son never seemed to know when he had to go to the bathroom.   Prior  to adding certain foods to his diet I or my husband would have to remind him to go to the bathroom…really. "did you go potty today" "no" "well go in there right now" and he would and he would go!! But why did we have to remind him?!!
Since adding these foods -we no longer have to remind my son to go to the bathroom -he's regular on his own everyday which is amazing.  For most -these methods help the child potty train as reported in this group  too when they are ready.
What are Normal Stools?

Researchers at the Bristol Royal Infirmary—a hospital in Bristol, England—developed a visual guide for stools. It is called the Bristol Stool Form Scale, or BSF scale for short. It helps skittish patients and doctors to distinguish normal stools from abnormal without getting embarrassed over personal details.  See the Bristol Stool Chart here
Miralax
One of the best websites for constipation is Gutsense  Here is what they have to say about Miralax
Is MiraLAX The Next Vioxx?
Getting mad or forgetful after taking a laxative? Well, according to the US Food and Drug Administration that's exactly what certain best-selling laxatives can do to you.Back in December of 2011, the FDA placed MiraLAX — a polyethylene glycol-containing blockbuster drug marketed by Merck & Co — on its Adverse Event Reporting System (AERS) in connection to "neuropsychiatric events."
The cutout from the MiraLAX-related posting on the FDA's website [1].Besides MiraLAX, this warning also applies to Movicol, Dulcolax, Colyte, Colovage, Co-Lav, Clensz-Lyte, ClearLax, GoLYTELY, GaviLyte C, GlycoLax, Go-Evac, GlycoPrep, E-Z-Em Fortrans, Halflytely, Lax-a-Day, LaxLyte, MoviPrep, Macrogol, NuLytely, OCL, Peg-Lyte, Prep Lyte, Softlax, TriLyte, and all other brands with Polyethylene Glycol 3350 (PEG for short) as their active ingredient. The "3350" qualifier refers to the molecular weight of this particular variant of PEG.Polyethylene glycol is made by stringing together molecules of ethylene glycol into a large polymer chain, hence the prefix poly-, Greek for many. On its own, ethylene glycol is used in automotive antifreeze and brake fluid. According to the National Institute for Occupational Safety and Health, it is an extremely toxic substance:

"Ethylene glycol is chemically broken down in the body into toxic compounds. It and its toxic byproducts first affect the central nervous system (CNS), then the heart, and finally the kidneys. Ingestion of sufficient amounts [as little as 30 ml — KM] can be fatal." [2]

The term "neuropsychiatric events" in the FDA's safety alert refers to neurologic disorders of the central and peripheral nervous systems such as autism, dementia, depression, schizophrenia, multiple sclerosis, Alzheimer's and Parkinson's diseases, and similar others [3]. These conditions result from PEG's direct (through cellular damage) and indirect (through malnutrition of essential micronutrients) neurotoxicity. No surprise there considering the quotation above.

Lead, mercury, and arsenic are some of the best known neurotoxins. So are snake venom, curare, botulinum, and tetanus. PEG is more like lead or mercury — slow-acting, insidious, and difficult to pin down conclusively onto a variety of "slow-brewing" neurological disorders.

In addition to neurotoxicity, the following serious complications have been associated with polyethylene glycol-containing laxatives:

● Nephrotoxicity: PEG has been connected to nephrotoxicity, a euphemism for kidney damage [4] and it is contraindicated for patients with kidney disease. This particular "side effect" is most likely related to the hydrolyzed (separated in water solution) molecules of ethylene glycol.

● Urticaria: PEG may  cause allergy-related hives (urticaria) — raised red welts on the surface of the skin. Children are particularly susceptible to hives, and face a grave risk of anaphylaxis — a life-threatening allergic reaction that may develop within minutes or even seconds after ingesting a PEG-containing laxative. Links between PEG and urticaria have been documented as far back as 1991 [link].

● Esophageal perforations: Also known as Mallory-Weiss tear, esophageal perforations associated with polyethylene glycol electrolyte lavage solution have been reported as far back as 1991. These tears and related bleedings may occur in the mucus membrane of the lower part of the esophagus, or upper part of the stomach [link].

This particular side effect isn't directly related to MiraLAX which is taken in smaller doses, but the potential is always there, particularly among young children or patients with GI tract obstruction that may initially manifest itself as constipation.

All of the "collateral damage" from PEG shouldn't surprise anyone, least of all seasoned chemists, pharmacists, and medical doctors. This industrial chemical is manufactured by The Dow Chemical Company for use in wood treatments, paints, coatings, rubber, textiles, detergents, and toilet bowl cleaners [4].  Read more
More Information on Miralax
Some of the information on this page is pulled from our groups for Cherab  at one of our private or public support groups, and also shared on our document page.
Another member's sons was put on Miralax for years starting at age 3.  They had to keep raising the dosage, which Dr. Adam's pointed out to me as the main problem for using it in our population as it may not be tied to traditional constipation reasons.  
Sadly and tragically this child within a few years ended up flat lining in the gut.   We don't know if the two are related but I have details on that below.  
Her son and mine were very much alike -both diagnosed with apraxia, hypotonia, sensory integration dysfunction, and both attended the same preschool Summit Speech School in NJ, and both had children who suffered from ongoing constipation.   While I never put my son on medication as I tend to not use medications unless I had to, and I search for doctors who are conservative on medication, the other parent had a doctor who just wrote a prescription for Miralax for her 3 year old and over time kept raising the prescription dosage…until the child flat lined in the gut.
Neither of us knew both our boys had constipation issues even though we were friends and our children attended the same preschool.
Back then there was only one support group for apraxia and the list owner decided what was allowed to be discussed.  So at that time none of us talked about the constipation because we were told by this online group is was [OFF TOPIC] well that is what a moderator would write in the subject of your message even if they allowed it to go through, which sometimes they did not.  So each of us thought what we were dealing with had nothing to do with apraxia and was unique and apart from that.   When I started our own private group for apraxia at that time and we started discussing it,  it was just about the whole group that dealt with constipation and appeared that this was at that time  par for the course!!!  Since newer discoveries of certain foods that help at our public group at facebook at apraxia.org constipation rarely comes up, and children that were on Miralax have come off in just about all cases.
The previous pattern before 2010 since our private group of thousands has been around since 2000, was that the children with these multifaceted communication impairments of whatever name they happen to be given, apraxia, dyspraxia, PDD, ASD, autism are late to train and then once they are potty trained -almost all then started dealing with constipation. There are theories on why that is. It wasn't until I brought up my son's issues that the flood gate opened (pardon the pun) and since then we all have spoken about it.
About one mom's son who was on Miralax
Miralax may have nothing to do with her son's condition -but here are messages from the parent that flat lined in the gut.
My son has had a constipation problem since he was born. He's been on Miralax for years, it makes it watery so he just has accidents all day long. It's very true that their rectums get stretched out so it's better to keep them flowing than let them get constipated. You don't want any stool to put pressure on the rectum wall. My frustration is that he can't control it and has accidents all day long. He tells me it just comes out too fast and he doesn't have time to get to the bathroom.
I actually have an extenuating circumstance that I've been meaning to share to see if anyone can relate to but this is all recent news to me and it's quite painful to talk about. I'll take this opportunity to ask anyway because someone here may be able to provide me with some info.
My son was just diagnosed a few weeks ago with Pseudo Obstruction Syndrome. Basically, none of the nerves & muscles in  his colon that are supposed to work together to move the stool through are working. He has zero motility in his colon. Because of this, the only way at all to get his stool to come out is by having it leak out watery. It's a pain to live with but the alternative is that he gets impacted. I've tried and tried to adjust the dosage and if it doesn't come out like water, it doesn't come out at all. My poor son has had every test in the book over the past 3 years in NJ. In June, we had to move to Massachusetts so I went into a specialist in Boston who is supposed to be internationally known, well published, etc.. and within one visit, he had it pegged that it was a motility problem.
I have a lot of anger for my old dr. who had put my son through every test in the world and couldn't figure it out. My last visit with him before he left ended with him telling me that I had to get a lot of fiber into him and to get him to sit on the potty more often and that some kids were just chronically constipated. Meanwhile, my son's stomach is so distended that he looks about 8 months pregnant. Anyway, that's why I have to keep the Miralax so strong.
My questions are:
1. Has anyone ever heard of or known someone with Pseudo Obstruction?
2. My son will have to have a Cecostomy for several years and I'm wondering again if anyone knows anyone with a child with a cecostomy so I can pick their brains?
My surgeon told me it's basically the same type of port used as a feeding tube. If the cecostomy doesn't do what we hope, he'll have to have a colostomy. I'm quite freaked out about the whole thing. Never in my wildest, worst dreams did I imagine that my son's constipation could be something so serious. I also hesitated to post this because I don't want to scare anyone out there who has a child with constipation. My new gastro. told me that the reason my old dr. didn't catch this is because it is quite rare. If I could suggest one thing though, it would be that if you have a child who is unresponsive to every conventional type of constipation remedy as my son is (nothing ever worked), just ask your dr. if he has ruled out a motility disorder. There are many different types (as I'm learning) and I wish I had known more before.
Sorry so long but I've got a lot on my plate here. If anyone can share any info. with me on Pseudo Obstruction or cecostomy's, please let me know.
Thanks in advance!
A parent from the Cherab Foundation
From GICare.com; How long or often should Miralax be taken?
It may be necessary to use this medication for 2 to 4 days before a bowel movement occurs. It is recommended that Miralax be taken for no longer than 2 weeks. Safety in children has not been established"  http://www.gicare.com/pated/Miralax.htm
And here's a message board just for those that have their child on miralax or glycolax:
"This board originated as a board for those who have had, or their children have had, significant adverse reactions to, or adverse events after starting Miralax or Glycolax. A few examples would include the onset of tremors, tics, changes in personality, etc. I have been in contact with others who have had adverse reactions to this product, and decided to create a forum so that individual and families can post their experience here. I also encourage you to submit your experience (it can be done anonymously if that's what you prefer) to the FDA's MedWatch Adverse Event Reporting System. Here is their link: http://www.fda.gov/medwatch/"
http://health.groups.yahoo.com/group/miralax/
Dana's View 
Please join the yahoo group miralax It's not a large group but there's a lot of sharing of information. I remember reading a post regarding  the miralax that is absorbed is converted into oxalalic crystals — which are very damaging to the body. My belief is that in the case of a damaged gut the percentage of PEG absorbed is much higher than they say. Also, Dana has a page on Dana's View – Miralax
I am amazed at how well my son did after getting him off of the stuff.
Nutrition
More and more research is finding that in many cases providing healthy foods is safer and more effective than medications.   .
9 year old Liberty who has autism is just one child who no longer suffers from constipation within weeks of adding new healthy foods to his diet
Nutrition Cognition Research Articles
LISA GENG
Lisa Geng got her start as a designer, patented inventor,and creator in the fashion, toy, and film industries, but after the early diagnosis of her young children she entered the world of nonprofit, pilot studies, and advocacy. As the mother of two "late talkers," she is the founder and president of the nonprofit CHERAB Foundation,co-author of the acclaimed book, The Late Talker, (St Martin's Press 2003), and is instrumental in the development of IQed, a whole food nutrition meal replacement. Lisa currently serves as a parent advocate on an AAN board for vaccines, and is a member of CUE through Cochrane US. Lisa is currently working on a second book, The Late Talker Grows Up and serves as a Late