"Food For Thought"
"How food affects IQ "A diet, high in fats, sugars, and processed foods in early childhood is associated with a lower IQ at the age of 8, while a diet packed full of vitamins and nutrients may do the opposite, suggests research just published online in the Journal of Epidemiology and Community Health.

The authors base their findings on participants in the Avon Longitudinal Study of Parents and Children (also known as Children of the 90s), which tracks the long term health and wellbeing of around 14,000 children born in 1991 and 1992."
According to the latest estimates from the CDC, as many as one in 50 kids in U.S. schools have autism. This isn't even including those now diagnosed with apraxia, a motor planning impairment, and yet another multifaceted neurologically based communication impairment. Based on the high number of children with autism who are also diagnosed with apraxia co existing, and even higher number of children diagnosed with apraxia alone, apraxia may even be more prevalent than autism. A ten year meta-analysis 'Therapies for Children with Autism Spectrum Disorders" published by Pediatrics in Spring of 2012 found support for the use of the majority of methods of treatment for autism weak and in some cases with severe side effects.
"Nutritional Therapy"
In the past 14 years in the Cherab Foundation we've had strong positive parental and professional anecdotal feedback from thousands for the use of nutritional strategies. This started specifically with the addition of a very specific formula of essential fatty acids, mainly provided through fish oils or algae that is high in EPA to DHA (both Omega 3s) with a small amount of GLA (Omega 6 from primrose or borage seed oil). More recently, since October of 2009, this also includes the addition of all the essential amino acids and the majority of other essential nutrients through other foods,   Food changes gut bacteria in as quick as one day.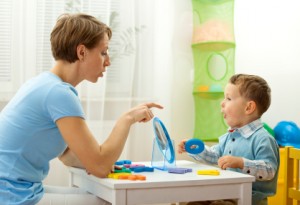 How food affects IQ "A diet high in fats, sugars and processed foods at the age of three is associated with a lower IQ at the age of 8. A diet, high in fats, sugars, and processed foods in early childhood may lower IQ, while a diet packed full of vitamins and nutrients may do the opposite, suggests research just published online in the Journal of Epidemiology and Community Health.
The authors base their findings on participants in the Avon Longitudinal Study of Parents and Children (also known as Children of the 90s), which tracks the long term health and wellbeing of around 14,000 children born in 1991 and 1992.
Some may wonder what type of improvements they may note with improved cognition through nutrition. For a child with a communication impairment like autism or apraxia you may look for improvements in the following areas:
March 13, 2015 What you eat now will probably help sharpen your mind later.big new randomized, controlled study published in The Lancet, which makes the link between nutrition, lifestyle, and cognitive decline even clearer. Finnish researchers put half of 1260 study participants — who were age 60 to 77 and all exhibited risk factors for developing dementia — on a strict regimen of cognitive exercises, exercise that targeted both strength training (1-3 times per week) and aerobic activity (2-5 times per week), and a healthy diet.
Two years later, the researchers tested participants' brain power using the Neuropsychological Test Battery (NTB), where higher scores generally equate to better cognitive functioning.
Overall test scores were an impressive 25 percent higher in the intervention group when compared to the control. Even better still, scores for executive functioning (the ability to mentally organize thoughts) in the intervention group were 83 percent higher than in the control counterpart. Processing speed was also a whopping 150 percent better in the set who received comprehensive guidance. Source Lancet Paper
February 25, 2015 Although essential marine omega-3 fatty acids and vitamin D have been shown to improve cognitive function and behavior in the context of certain brain disorders, the underlying mechanism has been unclear. In a new paper, serotonin is explained as the possible missing link tying together why vitamin D and marine omega-3 fatty acids might ameliorate the symptoms associated with a broad array of brain disorders. Source
December 21, 2014 Research has been focused on how children's food consumption contributes to the child obesity epidemic," Kelly Purtell, who led the study at Ohio State University, told the Telegraph. "Our findings provide evidence that eating fast food is linked to another problem: poorer academic outcomes."
The study used data from a sample of 8,544 American schoolchildren, measuring their fast-food consumption at the age of 10 and then—after attempting to account for other factors—comparing that against academic results in reading, maths, and science at age 13. Source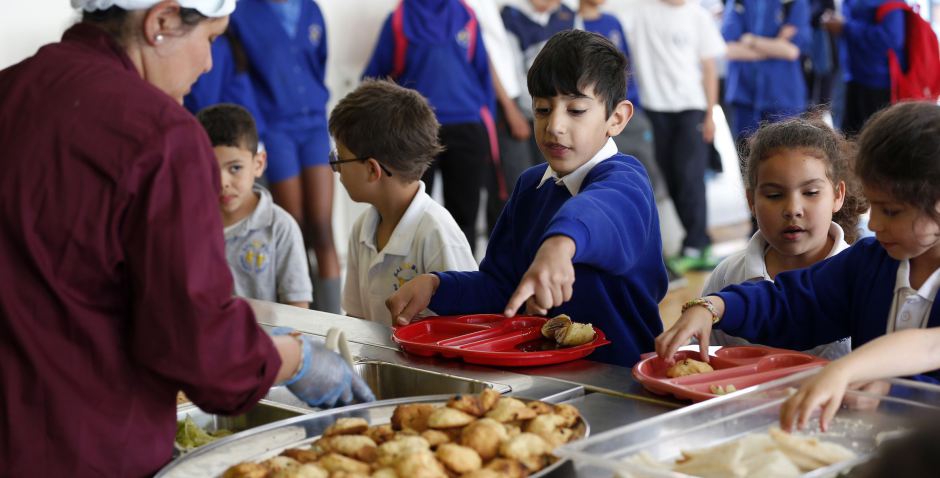 December 2014 "What they found is that even small increases in the frequency with which the students ate fast food were associated with poorer academic test results. Habitual fast food eaters—those who ate fast food daily—saw "test score gains that were up to about 20 percent lower than those who didn't eat any fast food." Article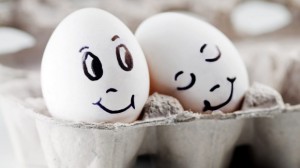 Eating foods rich in tryptophan like eggs can make you a kinder person and promote charitable donating by as much as double, a small study suggests. The results support "you are what you eat" and that the food we eat may act as a cognitive enhancer that modulates the way we deal with the 'social' world." Source
November 27, 2013 A mother's diet before conception can permanently affect how her child's genes function, according to a study; this opens up the possibility that a mother's diet before pregnancy could permanently affect many aspects of her children's lifelong health. Source
November 24, 2014 Cocoa flavanol consumption improves cognitive function, blood pressure control, and metabolic profile in elderly subjects: the Cocoa, Cognition, and Aging (CoCoA) Study—a randomized controlled trial. The authors divided the study participants into groups. Some of the participants got 900 mg of cocoa flavanols per day, whereas others took only 45 mg per day. After three months, the two groups were tested for their performance on a memory test designed specifically for this study to target the DG.
Adults in the high-flavanol group were significantly better at the test, with reaction times that were almost a full second quicker than adults in the low-flavanol group. In addition, subjects in the high-flavanol group had significantly higher cerebral blood volumes in the DG, indicating that the DG had better blood supply for these individuals. Also, the amount the blood volume had changed to the DG was closely associated with how much the subjects had improved their reaction times on the memory test. Big increases in blood supply meant big decreases in reaction time – and both could be brought about by the ingestion of flavanols Source
November 18, 2014 Adding just one gram of turmeric to breakfast could help improve the memory of people who are in the very early stages of diabetes and at risk of cognitive impairment….Conclusion Turmeric, a traditional culinary herb, yellow on account of its curcumin pigment, can improve post-prandial working memory in people with pre-diabetes who are prone to cognitive impairment. While it does this independently of body fatness, insulin resistance and known biomarkers of Alzheimer's disease pathogenesis, its efficacy is dependent on energy balance and insulin status. We did not find the same for cinnamon. Our findings may be relevant in the longer term, in diabetes, in those vulnerable to diabetes, and in others with cognitive impairment, although those possibilities need evaluation in their own right Source
October 13, 2013 Scientists Gain Autism Insight and possible treatment by studying foods such as broccoli, cauliflower and cabbage The results of a new autism study were so surprising even one of the authors called it "far- fetched," at least on the surface. "If you tell someone you're treating autism with broccoli, they would think you are off your rocker," said Paul Talalay, who is head of the Laboratory. Source
August 30, 2014 The return of rickets The condition was widespread in Victorian times when it was potentially fatal. But with improved diet and the provision of vitamin D supplements it was all but wiped out in Britain during the 1950s and cases have been extremely rare ever since. Now, the popularity of diets free of dairy products, as well as meat and wheat – is being linked to the disease's re-emergence. Source
July 11, 2014 Study Results Published in the Journal of Neuroimmune Pharmacology (CHICAGO) – Neurological scientists at Rush University Medical Center have found that using cinnamon, a common food spice and flavoring material, can reverse the biomechanical, cellular and anatomical changes that occur in the brains of mice with Parkinson's disease (PD). The results of the study were recently published in the June 20 issue of the Journal of Neuroimmune Pharmacology.
"Cinnamon has been used widely as a spice throughout the world for centuries," said Kalipada Pahan, PhD, study lead researcher and the Floyd A. Davis professor of neurology at Rush. "This could potentially be one of the safest approaches to halt disease progression in Parkinson's patients."
"Cinnamon is metabolized in the liver to sodium benzoate, which is an FDA-approved drug used in the treatment for hepatic metabolic defects associated with hyperammonemia," said Pahan. It is also widely used as a food preservative due to its microbiocidal effect.
The study found that after oral feeding, ground cinnamon is metabolized into sodium benzoate, which then enters into the brain, stops the loss of Parkin and DJ-1, protects neurons, normalizes neurotransmitter levels, and improves motor functions in mice with PD. This research was supported by grants from National Institutes of Health. Source
July 2013 Iodine deficiency remains the world's leading cause of preventable mental retardation. According to a new study, its introduction in America in 1924 had an effect so profound that it raised the country's IQ. A new NBER working paper from James Feyrer, Dimitra Politi, and David N. Weil finds that the population in iodine-deficient areas saw IQs rise by a full standard deviation, which is 15 points, after iodized salt was introduced. Source
May 29, 2013 Oxford University researchers have measured the learning gap experienced by five-year old children who are stunted through malnourishment. They are tracking the long-term effects on their schooling and later prospects in the jobs market. Effects associated with stunting at the age of five meant that children were nearly one-fifth less likely to be able to read a simple sentence and nearly 13 per cent less likely to be able to write a simple sentence. As stunted children fell behind with their work, they were more likely to be kept back with younger children, with this group being 13 per cent less likely to be in the appropriate grade for their age in school. Source
May 15, 2013 Few of the scientists … had much doubt that the Western diet was altering our gut microbiome in troubling ways. Some, like Blaser, are concerned about the antimicrobials we're ingesting with our meals; others with the sterility of processed food. Most agreed that the lack of fiber in the Western diet was deleterious to the microbiome, and still others voiced concerns about the additives in processed foods, few of which have ever been studied for their specific effects on the microbiota. According to a recent article in Nature by the Stanford microbiologist Justin Sonnenburg, "Consumption of hyperhygienic, mass-produced, highly processed and calorie-dense foods is testing how rapidly the microbiota of individuals in industrialized countries can adapt." As our microbiome evolves to cope with the Western diet, Sonnenburg says he worries that various genes are becoming harder to find as the microbiome's inherent biodiversity declines along with our everyday exposure to bacteria.
Catherine Lozupone in Boulder and Andrew Gewirtz, an immunologist at Georgia State University, directed my attention to the emulsifiers commonly used in many processed foods — ingredients with names like lecithin, Datem, CMC and polysorbate 80. Gewirtz's lab has done studies in mice indicating that some of these detergentlike compounds may damage the mucosa — the protective lining of the gut wall — potentially leading to leakage and inflammation.
A growing number of medical researchers are coming around to the idea that the common denominator of many, if not most, of the chronic diseases from which we suffer today may be inflammation — a heightened and persistent immune response by the body to a real or perceived threat. Various markers for inflammation are common in people with metabolic syndrome, the complex of abnormalities that predisposes people to illnesses like cardiovascular disease, obesity, Type 2 diabetes and perhaps cancer. While health organizations differ on the exact definition of metabolic syndrome, a 2009 report from the Centers for Disease Control and Prevention found that 34 percent of American adults are afflicted with the condition. But is inflammation yet another symptom of metabolic syndrome, or is it perhaps the cause of it? And if it is the cause, what is its origin? Article More evidence; gut/brain connection
May 9, 2014 Omega-3 fatty acids may have far-reaching health benefits. Studies suggest they help lower the risk of heart disease, the nation's top killer. They may also protect against depression, dementia, cancer, and arthritis. Omega-3s are found in salmon, walnuts, spinach, and more – but the health benefits can differ greatly from one source to another. Source
April 30, 2013 Neurology A prospective, population-based, cohort study of 17,478 individuals found those who followed the Mediterranean diet closely were 19 percent less likely to encounter issues with thinking and memory skills. Source
April 22 2013 School health and nutrition programs have been shown to make the greatest difference in terms of both health and cognition, with girls and the poorest, most disadvantaged children, and recently more of these children are enrolled in school. Source
April 17, 2013 Participants on a Western-style diet had lower odds of ideal aging, defined as the absence of chronic diseases and mental health problems, as well as good cardiometabolic, respiratory, musculoskeletal, and cognitive function, according to Tasnime Akbaraly, PhD, of INSERM in Montpellier, France, and colleagues. Source
January 2013 The prevalence of ASD among adults and children has skyrocketed over the last several years. Much more research on the etiology of the disorder and the different ways to treat and manage it has become available. Today there's evidence showing how nutrition therapy can play a significant role in managing various symptoms that prevent ASD patients from living productively.
This continuing professional education course will define ASD, discuss its prevalence and possible causes based on the latest research, and evaluate the critical role good nutrition may play in helping individuals function optimally. Dietitians will learn about the various nutrition therapies available and be able to apply them to practice. Source
January 15 2013 Eating fast food meals at least three times a week was linked to a 39% increased risk of severe asthma in teenagers and a 27% increased risk among children between ages six and seven. Source
October 17, 2012 A diet consisting of a high percentage of carbohydrates, particularly sugars, is associated with a higher risk of developing mild cognitive impairment (MCI) among people aged 70 and older, a study from the Mayo Clinic has found. The study also found that consuming a higher percentage of protein and fat in relation to carbohydrates was associated with a lower risk of becoming cognitively impaired. Source
October 15 2012 Flavonoid in dark chocolate 'makes snails smarter'- what no human volunteers for the chocolate study? Explanation "Lukowiak and Fruson decided to concentrate on a group of compounds – the flavinoids – found in a wide range of 'superfoods' including chocolate and green tea, focusing on one particular flavonoid, (-)epicatechin (epi). However, figuring out how a single component of chocolate might improve human memory is almost impossible – too many external factors influence memory formation – so Lukowiak turned to his favourite animal, the pond snail Lymnaea stagnalis, to find out whether the dark chocolate flavonoid could improve their memories" Source
October 5, 2012 Fewer than one third of primary school children drink enough fluids, which can affect their cognitive function as well as their physical health. Why good hydration is particularly important in children NICE's recommendations for how much children should drink The role of schools in promoting healthy drinking. Source
September 6, 2012 Genetic mutations in metabolic pathway could be fixed with nutritional supplement. "This might represent the first treatable form of autism," says Joseph Gleeson, a child neurologist at the University of California, San Diego, who led the study. "That is both heartening to families with autism, and also I think revealing of the underlying mechanisms of autism." Source
September 2012 According to research, the toxic diet that contributes to the obesity epidemic could also be harming our intellect. Indeed, it appears that childhood nutrition has longstanding effects on IQ, even when we take into account previous intelligence and socio-economic status (SES).
The research, by Dr. Sophie von Stumm (a Lecturer in Psychology at Goldsmiths, University of London), examined the longitudinal effects of type of diet on IQ in a sample of about 4,000 Scottish children, aged 3 to 5. Although the idea that food affects brain development is commonsensical, prior to Dr. von Stumm's study, research had examined only specific types of food groups (fish, margarine, omega 3 oils, etc.). In her study, Dr. von Stumm compared the effects of two more generic or over-arching types of diet, namely fast versus "slow" food (food that is freshly cooked).
The results indicated that food partly mediated the effects of SES on intellectual development: wealthier parents tended to cook fresh food more frequently for their children, which positively affected their IQ. In other words, one of the reasons why SES positively impacted on IQ gains was that it increased the probability of providing a healthier diet for children. Conversely, lower socio-economic resources caused intellectual decline, partly because they increased the frequency of children's fast-food consumption. Source
August 13, 2012 Researchers at the University of L'Aquila in L'Aquila, Italy have discovered that people with mild cognitive impairment (MCI) who consumed a high dosage of flavonols from cocoa had significantly higher overall cognitive scores than people who took intermediate or low amounts of the substance. "This study provides encouraging evidence that consuming cocoa flavanols, as a part of a calorie-controlled and nutritionally-balanced diet, could improve cognitive function," study lead author Dr. Giovambattista Desideri, director of Geriatric Division, Department of Life, Health and Environmental Sciences, University of L'Aquila in Italy, said. Source
July 2012 Greater intakes of blueberries and strawberries were associated with slower rates of cognitive decline (eg, for a global score averaging all 6 cognitive tests, for blueberries: p-trend = 0.014 and mean difference = 0.04, 95% confidence interval [CI] = 0.01–0.07, comparing extreme categories of intake; for strawberries: p-trend = 0.022 and mean difference = 0.03, 95% CI = 0.00–0.06, comparing extreme categories of intake), after adjusting for multiple potential confounders. These effect estimates were equivalent to those we found for approximately 1.5 to 2.5 years of age in our cohort, indicating that berry intake appears to delay cognitive aging by up to 2.5 years. Additionally, in further supporting evidence, greater intakes of anthocyanidins and total flavonoids were associated with slower rates of cognitive decline (p-trends = 0.015 and 0.053, respectively, for the global score). Source
May 15, 2012 — Attention, college students cramming between midterms and finals: Binging on soda and sweets for as little as six weeks may make you stupid. A new UCLA rat study is the first to show how a diet steadily high in fructose slows the brain, hampering memory and learning — and how omega-3 fatty acids can counteract the disruption. The peer-reviewed Journal of Physiology publishes the findings in its May 15 edition. Source
April 27, 2012 A new study by Harvard researchers at Brigham and Women's Hospital (BWH) finds that a high intake of flavonoid-rich berries, such as strawberries and blueberries, over time, can delay memory decline in older women by two and a half years. This study was published April 26th, 2012 by Annals of Neurology, a journal of the American Neurological Association and Child Neurology Society. Source
April 5, 2012 How high fructose corn syrup may be one of the factors behind the autism epidemic -A macroepigenetic approach to identify factors responsible for the autism epidemic in the United States. Source
January 19, 2012 GABA arises from glutamic acid, an amino acid found naturally in protein. Autism Spectrum Disorders GABAA and GABAB receptor down regulation has been proposed as a potential pathophysiologic mechanism in autism.73,74 Harada et al75 recently reported the first MR spectroscopy evaluation of GABA in children with autism, which demonstrated significantly reduced GABA concentration in the frontal lobes and in the GABA/Glu ratio, suggesting that GABAergic activity declines while glutamatergic activity is excessive.These reductions in GABA could explain the cognitive impairment and increased seizure risk inherent in autism. Source
New research from Children of the 90s, shows that the link between low levels of vitamin D and depression is established in childhood and that ensuring children have a good intake of vitamin D could help reduce depression in adolescence and adulthood. The link between depression and vitamin D (which we get from exposure to sunlight and from certain foods, like oily fish and fortified breakfast cereals) has already been established in adults but this is the first study to look at the vitamin's effect in children. Source
January 12, 2012 / A study that looked at biomarkers in the blood to correlate vitamins and brain function found very clear links between nutrition and brain health….The researchers found some striking connections between nutrition and brain health. People who had higher levels of B family vitamins, as well as vitamins C, D, and E had higher scores on cognitive tests than people with lower levels. The same positive relationship was found for omega-3 fatty acids, which have previously been linked to better brain health. On the flipside, people with higher levels of trans fats in their blood had poorer performance in thinking and memory tests. Their MRI scans also revealed more brain shrinkage than people who had lower trans fats levels. Trans fats are found in a variety of junk foods, like fried, packaged, and fast foods. Source
For special needs, there is a published study which found "The relationship between relative metabolic disturbances and developmental disorders is an emerging research focus."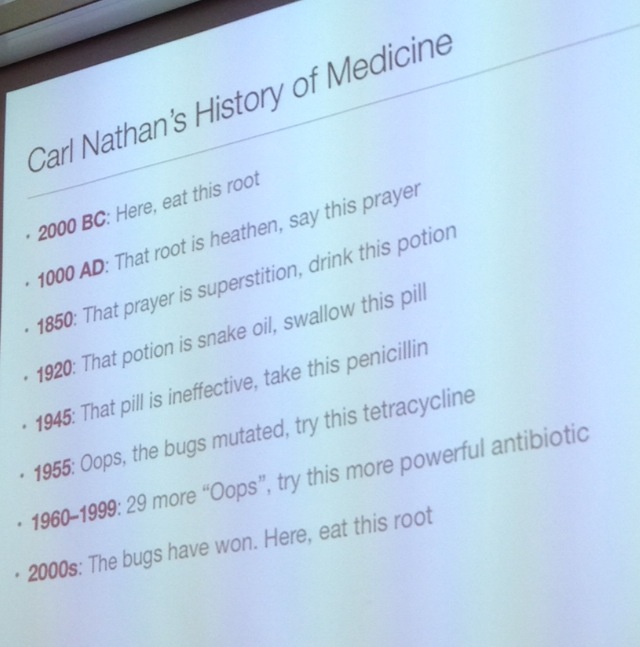 October 4, 2011 American children as young as 12 months are developing unhealthy dietary patterns which may lead to obesity in later life, according to a study by Nestlé Nutrition. The findings were presented at The Obesity Society's annual scientific meeting in Orlando in the United States. The research found that toddlers from the age of 12 months and up consumed one third of their daily calories from snacking between meals. Source
September 20, 2011 Whether they're fed by bottle or breast, babies seem to turn out smarter when nourished with healthy fatty acids found in breast milk and some formulas, two new studies indicate.
The studies, done in the United Kingdom and Spain and published online Sept. 19 in the journal Pediatrics, found that higher levels of long-chain polyunsaturated fatty acids (such as DHA, EPA and ALA found in fish oils) were linked to greater mental development in both young and older children. Source
July 20, 2011 Babies weaned on home-cooked fruit and vegetables are more likely to eat fruit and vegetables as children, according to recent research using data from the Bristol-based Children of the 90s study. Source
June 8, 2011 The autism group had many statistically significant differences in their nutritional and metabolic status, including biomarkers indicative of vitamin insufficiency, increased oxidative stress, reduced capacity for energy transport, sulfation and detoxification. Several of the biomarker groups were significantly associated with variations in the severity of autism. These nutritional and metabolic differences are generally in agreement with other published results and are likely amenable to nutritional supplementation. Research investigating treatment and its relationship to the co-morbidities and etiology of autism is warranted Source
March, 12, 2011 According to a study published in The Lancet journal diet may help ADHD more than drugs.
February 8, 2011 A diet high in fats, sugars and processed foods at the age of three is associated with a lower IQ at the age of 8. A diet, high in fats, sugars, and processed foods in early childhood may lower IQ, while a diet packed full of vitamins and nutrients may do the opposite, suggests research just published online in theJournal of Epidemiology and Community Health. The authors base their findings on participants in the Avon Longitudinal Study of Parents and Children (also known as Children of the 90s), which tracks the long term health and wellbeing of around 14,000 children born in 1991 and 1992. Overall, kids who ate empty calorie fast-food diets at age 3 had a small drop in IQ at age 8.5, compared with kids eating healthy foods.The study controlled for other environmental factors that can influence IQ, such as parental education level, maternal diet in pregnancy, socioeconomic status and stressful life events. For each unit increase in processed foods, children lost 1.67 points in IQ. For each unit increase in healthy diets, children gained 1.2 IQ points. Early diet seemed to affect kids' later verbal abilities more than their performance abilities. "Performance IQ relates to an individual's innate intellectual ability, while verbal IQ more reflects the impact of education, which in turn is affected by influences such as parenting and environment," wrote the researchers. According to the researchers, this study is in line with previous studies in this cohort, which suggests that overall dietary patterns in early childhood are associated with both later child behavior, in particular hyperactivity and school performance. This study shows the common adage, "food is fuel," relates both to how we fuel our bodies and our brains. Toddler's brains are a mad-house of activity – forming neural connections at a dizzying rate. It only makes sense that nutrition would impart some influence one way or the other on these delicate and intense processes. Source
2011 The Department of Defense (DoD) asked the IOM to review the potential role of nutrition in the treatment of and resilience against TBI. The U.S. Defense Department commissioned the report because traumatic brain injuries among U.S. soldiers have become more common. But the scientists behind the findings say while they were focused on TBIs in soldiers, their advice could apply to anyone with a recent brain injury. Given the complexity of TBI and the current gaps in scientific knowledge, the IOM could identify only one action that can immediately improve treatment efforts: early feeding to patients with severe TBI. Research has shown that feeding the severely injured soon after an injury is known to help in decreasing mortality. If these nutrients are delivered quickly after brain trauma, and then maintained for two weeks afterward, damaged brain cells are more likely to get the energy they need to heal, raising the chances for the patient's survival and better recovery, the review concludes. In addition, new information suggests that nutritional interventions could help in treating or even providing resilience against TBI. The IOM identified a number of other possible benefits for specific nutritional interventions and recommends that the DoD and other collaborates conduct more research. Open book
January 1, 2011 A diet high in fats, sugars and processed foods at the age of three is associated with a lower IQ at the age of 8. A diet, high in fats, sugars, and processed foods in early childhood may lower IQ, while a diet packed full of vitamins and nutrients may do the opposite, suggests research just published online in the Journal of Epidemiology and Community Health Traditionally, nutrients have been viewed as a means to provide humans with basic calories to maintain homeostasis. Of these, fat has been the substrate that provides the most concentrated source of calories, while providing essential fatty acids and assisting in the luminal absorption of fat soluble vitamins. Abstract Background; Little is known about the effects of overall diet in childhood and intelligence later in life. Methods The current study, based on the Avon Longitudinal Study of Parents and Children, uses data on children's diet reported by parents in food-frequency questionnaires at 3, 4, 7 and 8.5 years of age. Dietary patterns were identified using principal-components analysis and scores computed at each age. IQ was assessed using the Wechsler Intelligence Scale for Children at 8.5 years. Data on a number of confounders were collected, and complete data were available for 3966 children. Results After adjustment, the 'processed' (high fat and sugar content) pattern of diet at 3 years of age was negatively associated with IQ assessed at 8.5 years of age—a 1 SD increase in dietary pattern score was associated with a 1.67 point decrease in IQ (95% CI −2.34 to −1.00; p<0.0001). The 'health-conscious' (salad, rice, pasta, fish, fruit) pattern at 8.5 years was positively associated with IQ: a 1 SD increase in pattern score led to a 1.20 point increase in IQ (95% CI 0.52 to 1.88; p=0.001). Conclusion There is evidence that a poor diet associated with high fat, sugar and processed food content in early childhood may be associated with small reductions in IQ in later childhood, while a healthy diet, associated with high intakes of nutrient rich foods described at about the time of IQ assessment may be associated with small increases in IQ. Source
November 8, 2010 UCSF researchers are kicking off a clinical trial to test whether certain children with autism can benefit from regular doses of an enzyme to help them digest proteins, which may in turn improve their brain function and ease some symptoms of their disease. Source
April 2010 Like Alzheimer's disease, tardive dyskinesia, major depression, epilepsy, and other related neurodegenerative and neuropsychiatric disorders.. 14 studies are reviewed and based on the evidences, it can be concluded that curcumin possessed multiple actions in brain. Curcumin can be a future drug of therapy for the treatment of various neurological disorders such as major depression, seizures, tardive dyskinesia and diabetic neuropathy. Source
December 7, 2009 Neurology researchers have shown that feeding amino acids to brain-injured animals restores their cognitive abilities and may set the stage for the first effective treatment for cognitive impairments suffered by people with traumatic brain injuries. "We have shown in an animal model that dietary intervention can restore a proper balance of neurochemicals in the injured part of the brain, and simultaneously improves cognitive performance," said study leader Akiva S. Cohen, Ph.D., a neuroscientist at The Children's Hospital of Philadelphia. "If the results in mice can be reproduced in people, patients with traumatic brain injuries could receive the BCAAs in a drink."~ Akiva S. Cohen, Ph.D., a neuroscientist at The Children's Hospital of Philadelphia The animals in the current study received a cocktail of three branched chain amino acids (BCAAs), specifically leucine, isoleucine and valine, in their drinking water. Previous researchers had shown that people with severe brain injuries showed mild functional improvements after receiving BCAAs through an intravenous line. BCAAs are crucial precursors of two neurotransmitters—glutamate and gamma-aminobutyric acid, or GABA, which function together to maintain an appropriate balance of brain activity. Glutamate excites neurons, stimulating them to fire, while GABA inhibits the firing. "Drug therapy that combines a derivative of the antibiotic tetracycline and a synthetic derivative of an amino acid may help patients suffering from traumatic brain injury, a new study in animals suggests" Source
June 2009 Besides being an important component of spices used worldwide, capsaicin has wide-ranging therapeutic potential as a hypolipidemic, antioxidant and anti-inflammatory agent. Accordingly, it is very important to investigate the long-term effect of capsaicin in the pathogenesis of Alzheimer's disease. Source
August 12, 2008 Research from the Institute of Education and the Children of the 90s study shows that children who ate a diet of "junk food" at the age of 3, made less progress in school between the ages of 6 (Key Stage 1) and 10 (Key Stage 2). Source
January 2007 Packed lunches taken to school by 7-year olds are even less healthy than school meals used to be before Jamie Oliver set out to reform them. The Children of the 90s study, based at the University of Bristol, revealed today that in the year 2000, school meals were every bit as bad a Jamie Oliver suggested – but that children given packed lunches instead were even worse off nutritionally.
Dr Pauline Emmett, Nutritionist and Dietician, who is in charge of the nutritional part of Children of the 90s said: 'We compared nutrients in foods brought by hundreds of children in their packed lunches to recommendations and found that they fell short in important nutrients like potassium and zinc and were much too high in sugar and saturated fat. The foods eaten in the rest of the day did not compensate for this." Source
August 27, 2006 Dr Madeleine Portwood is urging parents of children with autism, dyslexia or ADHD to give them fish oil to improve their learning powers and social skills. She said a study of 70 children aged between 6 and 11 with autism has found that a further 30 per cent showed significant improvements, began to make eye contact and socialised better. Dr Madeleine Portwood says as many as four out of every 10 children could improve dramatically – while seven per cent could be cured completely. Article
BBC – Horizon. The Human Mind -Omega-3 Fish Oil – Memory improvement, learning, concentration
November 30, 2005 The Avon Longitudinal Study of Parents and Children (ALSPAC) – which is also known as Children of the 90s – is a long-term health research project. More than 14,000 mothers enrolled during pregnancy in 1991 and 1992, and the health and development of their children has been followed in great detail ever since. "Poor fetal and post-natal growth are associated with impaired neurodevelopment. Low birthweight babies experience delays in reaching motor milestones and on average have slightly lower IQs than normal weight babies."
"Similarly, short stature – a measure of poor post-natal growth and nutrition – is associated with low scores in tests of cognitive function and poor educational achievement." Source
June 25, 2004 A new study of children in Bristol has shown that women who ate fish regularly during pregnancy had children with better language and communication skills by the age of 18 months. Source
March 10, 2005 The rise in obesity in our population is a major public health problem that has serious implications for our health now and in the future. "It is well known that there is a connection between obesity and a range of Illnesses like diabetes or blood pressure. What hasn't always been appreciated is the association with a range of other diseases too, from depression and arthritis to cancer and heart attacks. Source
June 24, 2003 The foods our children eat in early life affects the health of their skeleton in later childhood, according to research revealed at the Ninth Bath Conference on Osteoporosis. Preliminary research from a huge study of children growing up in the South West of England has demonstrated a relationship between the amount of energy consumed in the diet by 18-month old children and how much their skeleton has grown by the age of nine. Source
March 7, 2002 Toddlers who drink from a cup – rather than a bottle — were found to have a more balanced diet, according to a report out today. Source
February 5, 2002 Researchers at Bristol University studying foods eaten by three-year-olds found that one in six children ate no vegetables -and a similar number turned their noses up at fruit. Source
The number of children with special health care needs is increasing due to medical advances, early disease identification and improved nutritional interventions. Children with special health care needs often require individualized nutrition care in order to grow and develop to their full potential. This article will identify common nutrition challenges and highlight nutrition assessment parameters used in evaluating children with special healthcare needs, particularly those children with developmental delays. The potential benefits of whey-based formulas in the nutritional management of this population are then presented. Source no longer available to the public from Nestle
Evidence is emerging that there may be a link between diet, ASD, gut epithelial changes and altered immune responses, however the studies so far have had small sample sizes and clearly further well constructed and adequately-powered randomised control trials are urgently needed in this field. Source
GABA arises from glutamic acid, an amino acid found naturally in protein. Autism Spectrum Disorders GABAA and GABAB receptor down regulation has been proposed as a potential pathophysiologic mechanism in autism.73,74 Harada et al75 recently reported the first MR spectroscopy evaluation of GABA in children with autism, which demonstrated significantly reduced GABA concentration in the frontal lobes and in the GABA/Glu ratio, suggesting that GABAergic activity declines while glutamatergic activity is excessive.These reductions in GABA could explain the cognitive impairment and increased seizure risk inherent in autism.
Harvard School of Public Health » The Nutrition Source Harvard Medical School -Nutrition 101: Good eating for good health
Projects from the Center for Nutrition, Learning, and Memory "Through scientific discovery and targeted research, the Center for Nutrition, Learning, and Memory (CNLM) drives the understanding of nutrition's impact on brain cognition. The Center is the first interdisciplinary cognition and nutrition research center in the country. The research at the CNLM is led by faculty at Illinois in partnership with the leading scientists in cognition, brain function and supporting technologies from all over the world. The Center hosts an annual research competition to support pioneering, multi-disciplinary research, enabling teams of investigators to apply new technologies and thinking from across a wide range of disciplines to take nutrition and cognition research to a new level. The Center for Nutrition, Learning, and Memory partners with two world-renowned Urbana campus research facilities, the Institute of Genomic Biology and Beckman Institute for Advanced Science & Technology, in collaboration with the Division of Nutritional Sciences and the Neuroscience Program. The Center for Nutrition, Learning, and Memory partners with two world-renowned Urbana campus research facilities, the Institute of Genomic Biology and Beckman Institute for Advanced Science & Technology, in collaboration with the Division of Nutritional Sciences and the Neuroscience Program. The Center aims to push the field of traditional nutrition science research forward with leading-edge brain imaging and supercomputing technologies. The Center is governed by representatives from both Abbott and Illinois." Selected proposals for 2012 are:
Nutritional Intake, Cognitive Function and Measures of Brain Aging
Nutritional Enhancement of Cognition Through Stem Cells
Optimizing Assessment Tools for Determining Nutritional Enhancement of Learning and Memory
Cognitive and Brain Development in Premature Infants
Development of a Methodology for Investigating the Effects of Nutrition on the Maturation of Brain Networks Associated with Memory and Language in Infants
The Effects of a Bioactive Nutrient on Cognitive Functioning in an Animal Model of Normal Aging
Molecular Basis of Cognitive Impairment in "ChemoBrain" and Nutritional Intervention
The Effects of Fortified Nutritional Supplementation on Cognition, Memory, & Achievement
Development of a Small-for-Gestational-Age Piglet Model
Synergistic Effects of Exercise and Nutrition on Cognition & Brain Health of Older Adults: A Randomized Controlled Trial
Probing the Effect of Brain Metabolism on Cognitive Function
Mouse Cognition Core Facility
Nutritional Regulation of Human Neuronal Development
Enhancing Learning and Memory in the Aged: Interactions Between Dietary Supplementation and Exercise
Abbott Explores Brain Food With The Univeristy Of Illinois Healthcare giant Abbott has announced a tie up with the University of Illinois at Urbana-Champaign to establish a multi-disciplinary research center exploring the relationship between diet and cognition. The Center for Nutrition, Learning, and Memory will lead "directed and solicited research on the impact of nutrition on learning and memory" and will direct an annual call for proposals designed to uncover innovative scientific research in the field.
Abbott Laboratories' Golden Goose: The Nutrition Business Nutrition is not a glamorous business, but an efficient one. It is suitable for employing large factories, continuous process manufacturing and direct-to-consumer marketing. Nutrition, after the split of the company, accounts for roughly 30 percent of Abbott Laboratories' (ABT) overall revenue for 2012 when adjusting out the $18 billion proprietary pharmaceuticals revenue. In the post-AbbVie world, nutrition is Abbott's largest division, with $6.471 billion in sales last year.
Nestlé Health Science Nestlé Health Science offers nutritional solutions for people with specific dietary needs related to illnesses, disease states or the special challenges of different life stages. Nestlé Health Science
A huge number of studies supporting diet therapy for numerous conditions including ADHD, autism, seizures, and learning difficulties, some of them complied by the Feingold Association for the Feingold diet. Article
Beneficial uses of plant pathogens: anticancer and drug agents derived from plant pathogens
July 2002 Witches Brew When one looks at the modern pharmacopeia, there are many examples of drugs that were derived from plants or other components of the natural world. In fact, well over 40% of the drugs we currently use have their origins in the natural world. Many of these have been used for centuries and still have important uses today.
In 1753, William Withering, a physician in rural England, went from town to town with his bag of medications visiting his sick patients.One day, while he was changing horses in a town, a man approached him and told him of his wife's illness. Dr. Withering went to see the woman. She had the dropsy,which we now know as congestive heart failure. Unfortunately, Dr. Withering couldn't do much about it as he was not aware of medications that could be of help at that particular time.
A few weeks later, this same man approached Withering as he passed through town and told him of the amazing recovery his wife had made. Withering went to see the woman and asked what she had taken. She told him it was a "witches brew" that was prescribed for her.
He asked to see the ingredients and this is where, as in all aspects of science and medicine, serendipity can play a big role. Besides being a physician, Withering was trained as a botanist.He recognized one of the 14 ingredients on the list as a plant that was very prominent in that area of England, and it turns out, in many other places in the world. This plant was foxglove (Digitalis purpureaL.), the source of digitalis,which we still use today, over 200 years later, for congestive heart failure. In fact, we still have not found a better drug for this use. More interesting, while we have been looking into the mode of action of this drug for many years,we are still uncertain about how it acts." Symposium contribution
Jamie Oliver's TED Prize wish: Teach every child about food
"Imagine a world where children were fed tasty and nutritious, real food at school from the age of 4 to 18. A world where every child was educated about how amazing food is, where it comes from, how it affects the body and how it can save their lives". – Jamie Oliver
Food Changes Gut Bacteria As Quick As A Day