"It's hard to know for my guy if it's cleft related or apraxia related sometimes. He still has the same voice. And some days I can understand more than others."~ Amanda
Your child just got diagnosed with something that had a long name.  You're driving home now and your mind is swimming in confusion, doubt, sadness, and at the same time relief you may now have answers.  What was that name.  It's written down in the notes you have but you can't recall it.  But the nurse said you can refer to it as VPD.   Google will help you navigate to the answers you need.  That is until you go Google and find that VPD stands for:
Vancouver Police Department…nope that wasn't it
Vapour phase decomposition….nope
Virtual Private Database….nope
You'd literally have to get to page 3 of Google before you'd see any mention at all of Velopharyngeal Dysfunction, the diagnosis, which is the VPD your child was just diagnosed with.
Definition of Velopharyngeal Dysfunction (VPD)
If you search under Velopharyngeal  Dysfunction instead of VPD you'll find lots of technical information from children's hospitals.  The following is pulled from CHOP.
VPD includes VPI
Velopharyngeal (veal-o-phar-in-geal) dysfunction (VPD) includes the diagnosis of velopharyngeal insufficiency (VPI), submucous cleft palate and other related disorders. Many times it's difficult to distinguish these issues from speech impairments like apraxia, and many times a child may have a duel diagnosis.
Children with velopharyngeal dysfunction benefit from coordinated care that brings together all of the related specialties that may be needed to manage both the physical and functional aspects of the condition. This might include plastic surgery, speech therapy, audiology, psychology, genetics or radiology.
VPD causes complications with speech and swallowing due to abnormal function of the velopharyngeal valve, which includes the soft palate as well as the side and back walls of the throat. The purpose of these structures is to separate the oral and nasal cavities during swallowing and speech.
When velopharyngeal closure does not occur properly, food or excess air can escape through the nose. This can result in hypernasal speech, the inability to generate pressure for speech sounds, and the inability to form speech sounds correctly. These speech disorders can significantly interfere with your child's ability to communicate effectively.
VPD can result from structural, neuromotor or other functional causes, and can occur in isolation or in conjunction with other medical or genetic conditions.
Conditions include VPD resulting from the following:
Cleft palate
Submucous cleft palate
Hypernasality following adenoidectomy
Congenital VPD not associated with any of the above
Disorders associated with genetic syndromes
Neurofibromatosis (NF)
Kabuki syndrome
22q11.2 deletion syndrome
Palatal tumors
One thing was missing though from the results searching under VPD or velopharyngeal dysfunction, and that was support…until now.
VPD Support Group
On the 23rd of July 2016 the following message came through the Cherab support group from a parent looking for support.
After doing a quick search looking for a support group I could not find any.  But fortunately there were a few wonderful parents that had answered the parent with great advice and support.  I asked two of them if they'd like to help start a new support group, and share their story and both  Alicia Smith Granados and Amanda Andrews Cummings agreed and the 'All Forms Of  VPD- Velopharyngeal Dysfunction Parent Support' was formed here!

From Alicia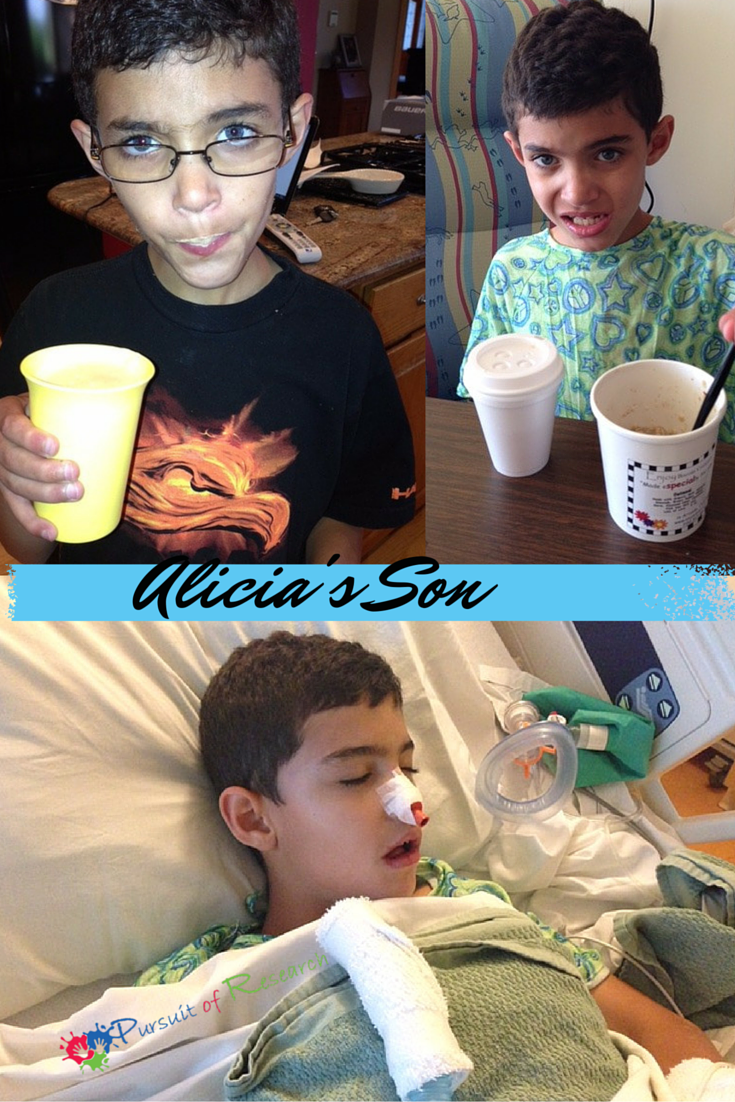 I have to tell you that Matthew did not speak AT ALL until he was three. I read The Late Talker book (in 2007), started him on the Nordic naturals NNProEFA 369 and literally within about 10 days he had five words. It continued from there and never stopped. It was like the oil opened up a gate.
We  used IQed  a natural meal replacement that supplied all the essential vitamins, minerals, fiber, amino acids and was a combination of whey isolate protein  Turmeric, Amalaki, Haritaki, Gymnema, Green Tea, Guggul, Cocoa, Cinnamon, and Cayenne Pepper  It made such a difference in his creativity and auditory processing.
My son had this surgery three years ago at age 9. It was a miraculous improvement to his speech and I'm so glad we did it. The surgery was several hours, followed by three days in the hospital and two weeks of a pourable liquid diet.
The surgery was very painful for him for the first few days, but the diet was the most difficult part because they insist on a truly liquid consistency diet for everything he ate during this time. I highly recommend buying or borrowing a Vitamix.    I found many great recipes online for pourable diet options.
A surgical voice specialist is key to getting a proper diagnosis, as many ENT specialists over the years told us the pharyngeal flap worked just fine. The camera showed that it moved, but was much too short to close properly, resulting in off the charts nasal emissions.
Years of speech therapy prior to surgery were wasted because he could not get the physical pressure necessary to make many hard sounds.
It was exciting and a relief to find a "fix" of sorts. It certainly does not take care of all of his speech issues, but it allows therapy to finally be effective.
Not only is there no support for people having the surgery but I think it is missed by SLPs and ENTs quite often. Parents really have to know what it is in order to find the right specialist, which seems crazy to me!
Before/after videos of my son following his pharyngeal flap surgery.
The videos attached shows before (blue shirt) and six weeks after (black shirt) when he was allowed to go back to speech therapy.
These are six weeks apart (after swelling went down).

Note: he was still very "nasaly" in the after because he was recovering, but that subsided.  Again, before (blue shirt) and six weeks after (black shirt) when he was allowed to go back to speech therapy.

From Amanda
His cleft palate was extensive. Meaning instead of just a fissure in the palate he was completely missing the entire palate. His surgeon made one for him at seven months.
They only had a certain amount of tissue to work with for him. I guess for me when I say sometime its hard to distinguish between apraxia related and cleft it's hard for me to tell if we're not connecting to make the muscle movements or if the muscles are not moving. ( both things are happening)
Before the surgery any connection he was able to make was not being rewarded with sound because to the muscles were not working for him. So by connecting and tightening the muscle now when we connect we are rewarded with sound. I hope that made sense.
My son recently had surgery to tighten the muscles in the back of his throat. ( I don't think they are the same surgeries but similar)
He had a cleft lip and cleft palate when he was born. He was five. I think the scariest thing for the kiddos is waking from anesthesia.
Other than that recovery was such as a sore throat. Lots of fluid, Popsicle if tolerated. Had to try to keep him calm so he would rest and heal.
He was right as rain the next day and ready to be playing again.
Kids are resilient. They'll be OK. I think it's harder for us moms.
Tips for surgery:
Bring a favorite stuffed animal or blanket to comfort him when he wakes up.
I got so caught up in the surgery (he had multiple surgeries that day) that I didn't remember what it was called (pharyngoplasty) just what they had to do. I almost forgot, when you are speaking with staff to prepare for his surgery make sure to ask for no-nos (padded arm restraints). IVs can be scary for kids. Make sure they are ready pre-op. We bought some for our guys second surgery when he was little but, the hospital will provide you with some. My guy tried to rip the IV out on more than one occasion through out the first night and I was happy to have them ready to go on when I needed rest. You can sometimes get them from the hospital early and show them to him so your child knows what they are before hand. We called them arm blankets.
That's the hardest part. If he stays over night bring a favorite video or game to play. But mostly he'll just sleep for a few.   It'll be alright!!
My guy was supposed to stay two days.  The sooner your child can drink the sooner he can go. They really want the babes to be as comfortable as possible so sometimes that means going home to settle after they can swallow. Have to be able to swallow their medicines. Ask your doctor about that liquid diet. We could eat apple sauce and yogurt, and jello and soup right out the gate. After three or four days he could eat softs like mac'n'chese and noodles and stuff just no chips or hard candies for a couple weeks.
The hyper nasality is still present in some aspects of speech. He had his surgery in December and it was estimated that we wouldn't get a clear picture of improvement for a year or so.
My guy is relearning some sounds. With apraxia, some days it's really clear and others not so much but, the sounds are being produced when before they were not.
It is not a quick fix. We were told more procedures might be necessary to fine tune. It's hard to know for my guy if it's cleft related or apraxia related sometimes. He still has the same voice. And some days I can understand more than others.
And when I say fine tuning I mean the opening in the back of my guys throat was 2.5 times the size of an adults at four. The doctor felt it would be too dramatic for my guy to completely close it all at once, plus you know tissue is limited. So when I say fine tune for my guy they just have to go back in and do more until it's right for him. Not that all surgeries like this require fine tuning just that my boys will.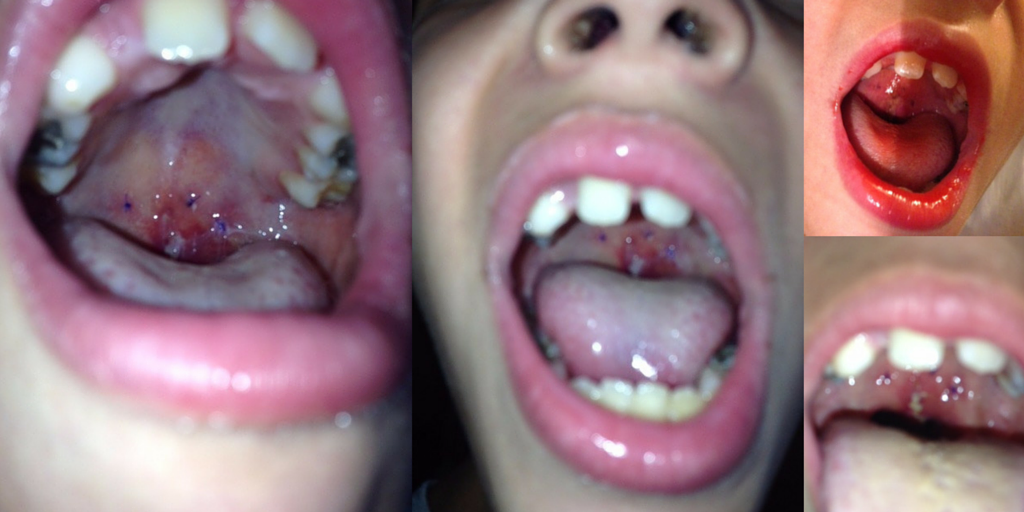 If you are dealing with VPD and need support please join the 'All Forms Of  VPD- Velopharyngeal Dysfunction Parent Support' here!
"Welcome to the VPD group! Our hope is that this group will be a much needed place to share our real life experiences with those who have questions about this somewhat unknown topic. My son Matthew had surgery to successfully correct his VPD at 9 years old. I am happy to offer any information, support and encouragement I can!!" ~ Alicia, Group Admin for All Forms Of  VPD- Velopharyngeal Dysfunction Parent Support
"Welcome all! I hope that joining VPD group will provide you with any support you may need while going thru surgeries and diagnosis. We hope that all are comfortable to share stories and ask question, and offer support." ~ Amanda, Group Admin for All Forms Of  VPD- Velopharyngeal Dysfunction Parent Support

LISA GENG
Lisa Geng got her start as a designer, patented inventor,and creator in the fashion, toy, and film industries, but after the early diagnosis of her young children she entered the world of nonprofit, pilot studies, and advocacy. As the mother of two "late talkers," she is the founder and president of the nonprofit CHERAB Foundation,co-author of the acclaimed book, The Late Talker, (St Martin's Press 2003), and is instrumental in the development of IQed, a whole food nutrition meal replacement. Lisa currently serves as a parent advocate on an AAN board for vaccines, and is a member of CUE through Cochrane US. Lisa is currently working on a second book, The Late Talker Grows Up and serves as a Late Talkers, Silent Voices executive producer. She lives on the Treasure Coast of Florida.