Probiotics or prebiotics have been studied and used to improve various functions including healthy development of the immune system, prevention of infection from pathogenic or opportunistic microbes and maintenance of intestinal barrier function ~ International Scientific Association for Probiotics and Prebiotics
Probiotics and Prebiotics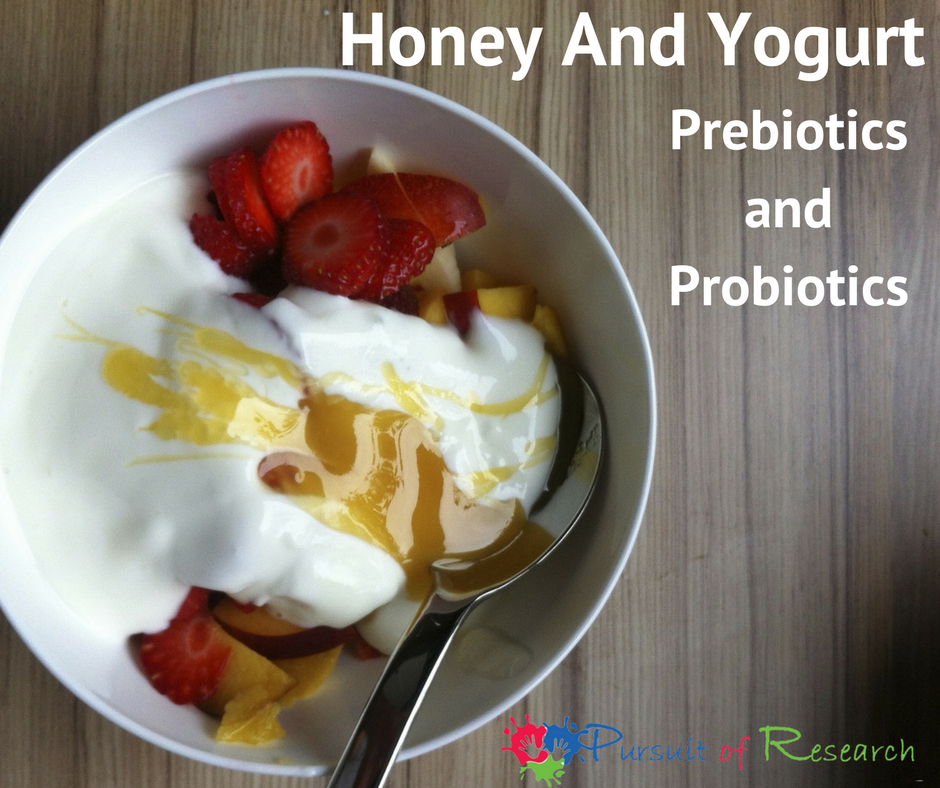 A huge and diverse range of bacterial species colonize the human body. The microbiota extend from mouth down. They also reside on the skin. Many lines of research have demonstrated the significant role of the microbiota in human physiology. The microbiota are involved in the healthy development of the immune system, prevention of infection from pathogenic or opportunistic microbes and maintenance of intestinal barrier function.   For a variety of reasons, normal native bacteria may not always perform these functions optimally. Probiotics or prebiotics have been studied and used to improve these functions.
What are prebiotics?
Prebiotics were first identified and named by Marcel Roberfroid in 1995. According to Roberfroid: "A prebiotic is a selectively fermented ingredient that allows specific changes, both in the composition and/or activity in the gastrointestinal microflora that confers benefits upon host well-being and health." In a nutshell, prebiotics are nondigestible carbohydrates that act as food for probiotics. They aid in stimulating and maintaining the good bacteria in your digestive tract which in turn has a positive effect on your immune system. It has been argued that many of the health effects of prebiotics emanate from increased production of short-chain fatty acids (SCFA) by the stimulated beneficial bacteria. Thus food supplements specifically enhancing the growth of SCFA producing intestinal bacteria (such as clostridia and bacteroids species) are widely recognized to have such potential.
I've added the following to my son Tanner's IQed which already contains numerous natural prebiotics like turmeric, green tea, chia, cocoa, cinnamon,  after reading about prebiotics  -not sure if the added prebiotics help with anything special needs, but from what I read they are healthy for the microbiome, are benign, and best of all can mix all of the following 3 together and they have little to no taste.  (unlike organic sulfur or MSM which I love but can't get Tanner to add to his IQed as MSM and organic sulfur taste so bitter even at a small amount)
This is the blend I use with my family to help feed and encourage the growth of beneficial bacteria naturally present in the gut.
Bi2Muno Prebiotic Food Supplement by Bimuno
NOW Foods Inulin Prebiotic
Heather's Tummy Fiber Organic Acacia Senegal
About the Bimuno prebiotic, from their website (I buy it on Amazon, but if you are in the UK cheaper there)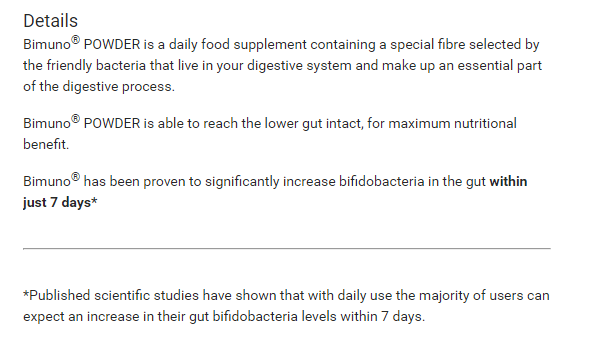 Update 2018.  After a year of using the Bi2Muno Prebiotic Food Supplement by Bimuno, NOW Foods Inulin Prebiotic and Heather's Tummy Fiber Organic Acacia Senegal neither Tanner nor I noticed any difference so we stopped it.  You can try it, but I do not recommend inulin etc. with IQed patented nutritional composition.  I do highly recommend IQed!
Natural Probiotics and Prebiotics From Foods
Prebiotics
Some food sources of prebiotics, which feed the good bacteria already living in the digestive system, include
Bananas
Turmeric
Cocoa
Chia
Cinnamon
Oatmeal
Honey
Maple syrup
Legumes
Inulin from various plants including chicory root, dandelion greens, Jerusalem artichoke, garlic, onions, leeks, asparagus, bananas, burdock root, yacon root, jicama root -you can eat the plants or purchase the inulin made from one of these plants.
Probiotics are organisms such as bacteria or yeast that are believed to improve health. The idea of taking live bacteria or yeast may seem strange at first. After all, we take antibiotics to fight bacteria. But our bodies naturally teem with such organisms.
The digestive system is home to more than 500 different types of bacteria. They help keep the intestines healthy and assist in digesting food. They are also believed to help the immune system.
Especially in the case of probiotics, I try to get that from food sources because my son Tanner for some reason regressed on certain strains of probiotics and there are so many out there.  Many are not aware there could be side effects from some probiotics.  For this reason, I recommend starting with food sources.
Here's a "Smart Cookie" naturally rich in prebiotics and if you find a frozen yogurt with probiotics you can have both!
Cinnamon Bun Smart Cookie
Ingredients
1 Scoop Vanilla IQed
1 Tbs. Frozen Yogurt
1 Tbs. Coconut Flour
1/2 Tsp. Ceylon Cinnamon
Organic Maple Syrup To Taste
Just combine ingredients, flatten into a patty on wax paper and freeze for at least 15 minutes.  Enjoy Source
Some fermented food sources of probiotics, which feed the good bacteria already living in the digestive system, include
Probiotics
Yogurt
Kefir
Aged Cheese
Sauerkraut
Miso soup
Pickles (fresh, not packed in jars)
The 2 main reasons food sources are best in regards to probiotics is because it's believed that many probiotic supplements cannot survive the harsh stomach acid it would have to in order to get to your intestines.
Also, it's not just what makes it through your harsh stomach acid.  One study found that six out of the twenty products tested had contaminants and that in four out of twenty products tested there were no living friendly bacteria present.
So, when you read about the number of CFUs (colony forming units) on a box, you're not necessarily getting the type or combination of probiotics that would be best for humans, and you have a chance what you are getting is contaminated.  Paper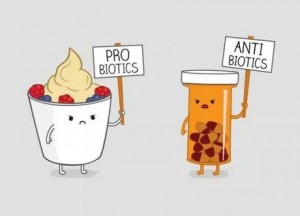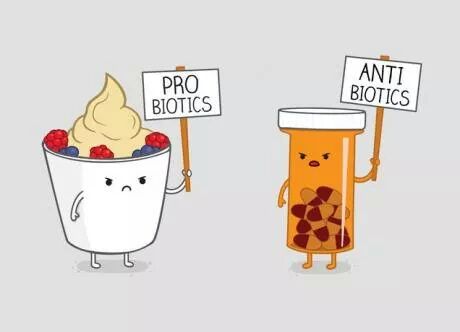 Reasons that fermented foods are superior to lab created probiotics
Beneficial bacteria and yeast in fermented foods and drinks are live and active
Fermentation pre-digests vital nutrients for you as they are whole foods full of nutritional value in their own right.
The microflora increases the bioavailability of the nutrients in all the foods you eat
Fermentation does not use heat which protects those nutrients that can be destroyed by heat.
With food sources, you'll get a variety of live cultures supplied by nature, vs. a single strain of bacteria produced in the lab.
Fermented foods naturally feed the microflora to help promote their growth.
The microflora in fermented foods are hardy, acid resistant, and viable from your mouth down to your gut to start working at once.
Exception To Fermented Foods -Fermented Fish Oil
The main reason I don't recommend fermented fish oil, or fermented cod liver oil is because it's essentially serving rancid fish oil.  Fish oils become rancid quickly when exposed to oxygen and this is measured by the peroxide level.  I encourage you to find fish oils low in peroxide levels.  In studies, it was found that fermented fish oil "had little nutritional value, due to developing rancidity. Nutritional significance of B vitamins was judged minor.Three proposals to hasten fermentation are discussed. The author finds no reported cases of serious poisoning from product consumption"  the reference for this and other reasons why I don't recommend fermented fish or fermented cod liver oil below.
Page 35 of the book Fish Drying and Smoking by Peter E Doe.
"fish sauces -the fermentation is continued further until the proteins 
liquefy. Some fish sauces go through a stage where there is a heavy maggot infestation on the surface, but eventually, this additional protein is autolysed and becomes part of the stable product"
The influence of fermentation on the nutritive value of fish with 
special reference to fermented fish products of southeast Asia
Amano, K. (1962). The influence of fermentation on the nutritive value 
of fish with special reference to fermented fish products of southeast Asia, in: Heen, E.; Kreuzer, R. (1962). Fish in nutrition. pp. 180-200
Fermented fish oil had little nutritional value, due to developing 
rancidity. Nutritional significance of B vitamins was judged minor. 
Three proposals to hasten fermentation are discussed. The author finds 
no reported cases of serious poisoning from product consumption.  
(source)
"It is made by mixing three parts of fish raw material with one part of 
salt and storing at ambient tropical temperatures for 6-12 months.  
Both endogenous enzymes and microbial enzymes 
contribute to the degradation of the proteins in the fish and the resulting fish sauce is an amber liquid with 8-14% digested proteins and about 25% salt. " (
source
)
Risks of Supplemented Probiotics (Not From Food)
Because there may be some risks with any supplementation, the American Society for Clinical Nutrition published in the American Journal for Clinical Nutrition 'Probiotic use in clinical practice: what are the risks?' AJCN 1, Popular Probiotic May Cause Neurotoxicity 2, 3  'Popular Probiotic May Cause Neurotoxicity' it's best to try fermented foods such as yogurt, kefir, sauerkraut, miso soup, and pickles first.  Prebiotic foods like bananas, oatmeal, honey, maple syrup, and legumes feed the good bacteria already living in the digestive system.  Read more
Research is growing that probiotics may help or have a positive effect in the following areas:
Diarrhea treatment, especially following treatment with certain antibiotics
Prevent and treat vaginal yeast infections and urinary tract infections
Increases the production of short-chain fatty acids in the human colon, including the supremely beneficial butyric acid
Reduction of colorectal cancer risk
Increase magnesium and calcium absorption
Hypertension
Reduce bladder cancer recurrence
Treat inflammatory bowel disorders (Crohn's and Ulcerative Colitis)
Prevent and treat eczema in children
Immune system effectiveness
Speed treatment of certain intestinal infections
Prevent or reduce the severity of colds and flu.
Learn more at  ISAPP,  is the only scientific organization dedicated specifically to probiotics and prebiotics, bringing together scientists from all pertinent disciplines, including food science, microbiology, immunology, biochemistry, nutrition, and medicine.
Difference between probiotics and prebiotics
The Effect of Honey on the Growth of Bifidobacteria
Bifidobacteria are part of a group of bacteria considered important to the health of the gastrointestinal tract (GI). Clinical studies have associated other beneficial effects such as immune enhancement and anti-carcinogenicity with the presence of bifidobacteria in the GI tract.  Honey contains a variety of oligosaccharides varying in their degree of polymerization. The unique composition of honey suggests that it could enhance the growth, activity, and viability of bifidobacteria in milk and thus, fermented dairy products. To evaluate this hypothesis, the following study on growth-promoting and prebiotic activity of honey on bifidobacteria was conducted." Read more
Prebiotic Study
May 8, 2014, Aussie honey good for gut health: new research uncovers prebiotic qualities  "A world-first study released today has discovered that Australian eucalypt honey has prebiotic qualities, meaning that regular consumption could improve gut health.  Prebiotic foods stimulate the growth of gut bacteria that contribute to human health and reduce the growth of deleterious gut bacteria. Prebiotic foods are not digested by human enzymes, but reach the large intestine intact and act as a food source for beneficial bacteria including bifidobacteria and lactobacilli." Read more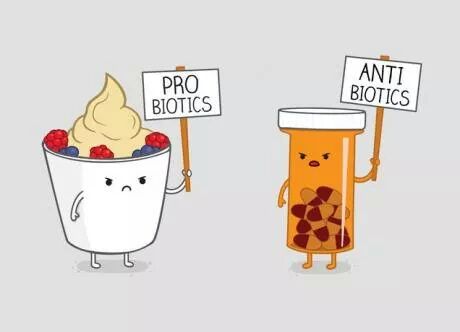 Apple Cider Vinegar
In French, the word "vinegar" actually means "sour wine." Organic, unfiltered apple cider vinegar (like Bragg's) also contains "mother," strands of proteins, enzymes and friendly bacteria that give the product a murky, cobweb-like appearance.   If serving to children may want to mix it with honey along with the water.
"Apple cider vinegar is not a probiotic, but it is made with an ingredient that is helpful to probiotics, according to research done by the U.S. Department of Agriculture's Agricultural Research Service. The key ingredient in raw, unfiltered apple cider vinegar is fermented apples, which contain pectin — an essential for good digestion. The vinegar is often confused with probiotics because the pectin in the apples promotes healthy digestion by encouraging the growth of good bacteria, whereas probiotics are the good bacteria.  Pectin is a natural prebiotic carbohydrate that is responsible for slowing nutrient absorption by binding to products in your digestive tract that your body can't use. These are waste products such as cholesterol, harmful bacteria and even toxins and pathogens. After the pectin in the apple cider vinegar binds to the "waste product," it carries the waste from your body by way of elimination — your regular bowel movements — leaving the probiotics in your system to grow and continue to protect your gut." source
Probiotic formula reverses cow's milk allergies by changing gut bacteria of infants
September 22, 2015 "The ability to identify bacterial strains that could be used as novel therapeutics for treating food allergies is a fundamental advance," said Jack Gilbert, PhD, associate professor in the Department of Ecology & Evolution at the University of Chicago, group leader for microbial ecology at Argonne National Laboratory and co-author of the study. "Translating these findings into clinical treatments is our next goal, and one that is now possible through the new FARE Clinical Network center here at the University of Chicago." Source
Prebiotics Have Anxiolytic and Antidepressant-like Effects and Reverse the Impact of Chronic Stress in Mice
The realization that the microbiota-gut-brain axis plays a critical role in health and disease, including neuropsychiatric disorders, is rapidly advancing. Nurturing a beneficial gut microbiome with prebiotics, such as fructo-oligosaccharides (FOS) and galacto-oligosaccharides (GOS), is an appealing but underinvestigated microbiota manipulation. Here we tested whether chronic prebiotic treatment modifies behavior across domains relevant to anxiety, depression, cognition, stress response, and social behavior. Source
Common Probiotics Can Reduce Stress Levels, Lessen Anxiety
Previous studies have shown a direct correlation between gut microbes and the central nervous system. Using a zebrafish model, researchers determined that a common probiotic sold in supplements and yogurt can decrease stress-related behavior and anxiety.  Source
Studies on prebiotics and probiotics through ISAPP (International Scientific Association for Probiotics and Prebiotics)

LISA GENG
Lisa Geng is an accomplished author, mother, founder, and president of the CHERAB Foundation. She is a patented inventor and creator in the fashion, toy, and film industries. After the early diagnosis of her two young children with severe apraxia, hypotonia, sensory processing disorder, ADHD, and CAPD, she dedicated her life to nonprofit work and pilot studies. Lisa is the co-author of the highly acclaimed book "The Late Talker" (St Martin's Press 2003). She has hosted numerous conferences, including one overseen by a medical director from the NIH for her protocol using fish oils as a therapeutic intervention. Lisa currently holds four patents and patents pending on a nutritional composition. She is a co-author of a study that used her proprietary nutritional composition published in a National Institute of Health-based, peer-reviewed medical journal.
Additionally, Lisa has been serving as an AAN Immunization Panel parent advocate since 2015 and is a member of CUE through Cochrane US. Currently working on her second book, "The Late Talker Grows Up," she also serves as an executive producer of "Late Talkers Silent Voices." Lisa Geng lives on the Treasure Coast of Florida.