For those that have trouble serving fish oils due to taste…
For those that are vegetarians… 
For those that are allergic to fish…
For those that prefer algae to fish…
AND STILL WANT EPA and DHA Omega-3 In Their Diets..
Nordic Naturals' Algae Omega, An Algae Based Omega 3 100% Vegetarian Source Rich In Both DHA and EPA
There are some children that don't mind, or even like the taste of fish oils believe it or not.  And there are numerous serving suggestions for regular fish oils.
But If Nothing Else Works
For those that have been there, done that, and I can't get fish oils into my kid.  You have 2 options and one is Nordic Naturals Omega 3 Fishies, and the other is NNAlgae Omega- EPA and DHA from Algae.
Below is more info on the NNAlgae Omega- EPA and DHA from Algae from www.speech411.com
NNAlgae Omega- EPA and DHA from Algae

100% vegetarian, suitable for vegans

One of very few algae oils with significant
amounts of EPA

Made from microalgae, the original source of
marine omega-3

Supports normal vision, heart health, positive mood,
and immunity*

Sustainably sourced

Non-GMO and hexane free

Certified by the America Vegetarian Association
Nordic Naturals Algae Omega is the ideal vegetarian alternative to fish oil. Made from microalgae, it offers a plant-based source of beneficial marine omega-3s EPA and DHA without the use of fish. While most algae oils are short on EPA, Algae Omega's unique combination of EPA and DHA is a pure, safe, and effective source of both of these essential fatty acids.
"Taste test…virtually no smell.  The slightest scent of lemon.  I've had my family taste it.  No taste, no after taste.  I'm convinced based on my own picky teens who has no idea they ate algae that you can mix this in anything and a child wouldn't know there was something healthy hiding in there!"
As it's higher in DHA than EPA and with no GLA -this is not the formula of Omega 3s we have found best in the group  but may be a good option for those that can't get other Omega 3s into their child.
Parent trying NN Algae Omega
I've been wanting to give Vincent Fish oils for the longest time now.  We had not been able to get any fish oils into Vincent and we just tried NN Algae Omega which is an algae Omega 3 formula that is supposed to have no smell or taste.
Sorry for all the laughing in the video but we knew we were hiding the algae in his drink and we thought we knew what was coming -that he wouldn't drink it. Unfortunately, I have a collection of bottles of all kid friendly & other types of fish oils in my cabinet that he will just not take.
1. He does not swallow capsules &
2. He has bionic taste buds & detects it in everything I try to put it in. So then I am also wasting food as well!  IT WORKED!!!  Also, at the end of the video you can hear Lily say "Turn Off" as she is pointing to the video camera! She has never said that before!
From Fish Oil to Microalgae Oil … A Win-Win Shift for Humans and Our Habitat
David Cannon, MD
Fish oil has been a vital source of essential nutrients in the human diet, and there is growing evidence of its benefit in many of the body's organ systems. An expanding human population is placing an increasing demand on an already severely depleted supply of fish; therefore, alternative sources of these essential nutrients and creation of sustainable fishing practices are urgently needed to ensure a healthy balance into our future. Vitamin F was a term used in the early 1900s for omega-3 fatty acids, the polyunsaturated fatty acids that humans cannot synthesize and must be consumed in the diet. Fish oils were considered necessary for a balanced diet even though the scientific rationale behind this practice had not been defined. We now know that consumption of both omega-3 and omega-6 essential fatty acids is essential for human health, and although the exact ratio is still debated, it is now believed that the ideal human diet should have approximately three parts omega-6 to one part omega-3 essential fatty acids for optimum balance.1 Linoleic acid is the main omega-6 precursor in the diet for the production of arachidonic acid (AA), the long chain polyunsaturated fatty acid that promotes inflammatory processes in the body. Omega-6 essential fatty acids are found in meats, poultry, nuts, and vegetable oils (cottonseed, sunflower, safflower, and corn), and they initiate inflammatory processes essential for fighting infection, repairing wounds, and aiding various metabolic functions such as the production of thyroid hormone. Alpha-linolenic acid (ALA) is the essential omega-3 fatty acids found in canola oil, walnuts, flaxseed, and leafy plants; it is a source of energy calories for humans and is the precursor for eicosapentaenoic acid (EPA) and docosahexaenoic acid (DHA), the long chain polyunsaturated fatty acids that provide the anti-inflammatory balance to the omega-6s in the body. Fish, fish oils, and other seafoods are excellent sources of preformed EPA and DHA, the bioactive omega-3s in the human diet.
Both omega-6 and omega-3 long chain fatty acids are important structural components of cell membranes and receptor sites, especially in the brain and nervous system; DHA is an absolutely essential nutrient for the developing fetal brain and is also crucial for optimal retinal function in infants.2 At the other end of the life continuum, controlled trials of fish oil compared with a placebo of olive oil have shown improvement in mood parameters and cognitive performance in healthy adults,3 and several studies have shown that a higher intake of fish (and specifically DHA) reduced the development of Alzheimer's disease.4 Omega-3s play a crucial role in the circulatory system, with the sufficient intake necessary for flexibility and strength of arterial walls. An overabundance of omega-6 fatty acids with a deficiency of omega-3 fatty acids is believed to contribute to hardening of arterial walls, in addition to creating tendencies toward inflammation in joints and inflammatory processes in the nervous system and gastrointestinal organs. With the gradual evolution of the American diet favoring fast convenient foods, the ratio of omega-6 to omega-3 essential fatty acids is now estimated to be roughly 10:1 or more, with consequences of increased inflammatory diseases, accelerated aging of tissues and organs, and increased incidence of some cancers.5
Many authorities suggest that correcting the imbalance requires a significant reduction in omega-6 intake (vegetable oils, animal fats, dairy products), but this is not enough because it merely reduces the imbalance from 20:1 down to perhaps 8:1 or 6:1. It is also necessary to add more omega-3 essential fatty acids to the diet so that the 3:1 omega-6 to omega-3 ratio can be achieved. Other experts question the relative impact of lowering omega-6 intake, since experimental data has not always shown this to reduce cardiac events. On the contrary, prospective studies have shown that a higher intake of omega-6 fatty acids in the form of linoleic acid consumption reduced cardiac events.6 The difficulties interpreting the significance of the omega-6/omega-3 ratio are reviewed by Harris7 and relate to the unobvious complexities involved in this seemingly simple ratio. There are several different omega-6s with different carbon chain lengths and therefore differing metabolic properties included within the omega-6 category, and the same applies to omega-3 fatty acids with varying carbon chain lengths. Additionally, the various fatty acids within each broad category are interconverted by cellular metabolism based on multiple factors and the body's needs; ALA (the plant source omega-3 precursor) can be upgraded by adding two extra carbons to make EPA, and then adding two more carbons to EPA makes DHA. However, both omega-6 and omega-3 essential fatty acids must compete for processing in the cell because they both go through the same enzyme pathway (delta-6 desaturase) for these conversions (see Figure 1). In other words, this ratio is quite dynamic in both the numerator and denominator and therefore not quite as simplistic as it may seem. Although the evidence is ambiguous about the effects of reducing omega-6s in the diet, there is consistent and reproducible evidence that increasing the omega-3 intake with dietary EPA and DHA unequivocally reduces cardiovascular disease8 and improves neurological function.
View full-size image.
Figure 1. High consumption of LA in the average American diet inhibits metabolism of ALA to EPA and DHA, making dietary sources of preformed longer-chain omega 3 EFA's essential for a healthy omega 6/omega 3 balance.
This is most efficiently done by consuming cold water fish or fish oil supplements, since these sources directly supply the ingredients DHA and EPA, the active omega-3 fatty acids that are utilized in cellular reactions and used as structural components of cell membranes. Plant sources of omega-3s usually supply ALA, which must be metabolized in the body to the bioactive forms EPA and DHA. This upgrade is very inefficient because of our overall diet, with recent studies showing very little conversion to EPA (less than 5%-10%) and virtually none (2%-5%) to DHA,9 so that plant sources of omega-3 essential fatty acids generally do not meet the body's needs. Vegetarians have frequently been found to have significant deficiencies in red blood cell membrane content and brain cell membrane deficits of DHA felt to be related to the difficulty of upgrading vegetarian sources of ALA to DHA.10 The consequences of this deficit and advantages of increased consumption of longer chain polyunsaturated fatty acids have been documented in many organ systems. A recently published meta-analysis of prospective studies using omega-3 supplements of fish oils has shown a 25% to 45% reduction of heart attack or stroke in patients consuming 500 to 1000 mg of omega-3 fatty acids daily.11 In asthma studies in children, omega-3 fatty acids compete with the omega-6 AA and prevent production of inflammatory leukotrienes, reducing asthma symptoms and increasing responses to acetylcholine.12 A Swedish prospective 30-year study showed that nonfish eaters had a twofold to threefold higher incidence of prostate cancer compared with men who ate at least moderate amounts of fish.13 Neurodegenerative diseases such as Alzheimer's disease, other dementias, and memory loss of aging appear to correlate with a low level of DHA consumption,14 and there are ongoing prospective studies evaluating the benefits of DHA supplementation in dementia. Depression15 and attention-deficit disorders have been improved by DHA and EPA supplements.16 Fairly high-dose supplements of omega-3 fatty acids in rheumatoid arthritis patients have shown inhibition of inflammatory cytokine production through the omega-3 effects on inflammatory pathways.17
Increased consumption of fish and fish oil supplements is supported by these and other studies, and this advice is routinely given by cardiologists to prevent heart disease and arrhythmias, by neurologists to improve memory and prevent neurological diseases, and by rheumatologists to prevent arthritis. Primary care physicians are using this advice to help prevent diseases and promote wellness in an increasingly aging population with more chronic illness, in part related to a generally proinflammatory diet and lifestyle. However, these recommendations are putting an ever increasing worldwide demand on the marketplace for fish and fish oil products, and there are some very serious concerns about being able to supply these demands into even the near future.
Our current practice of relying on fish as our primary source of omega-3 fatty acids has two major problems: safety/toxicity and sustainability. Our oceans and waterways have become more contaminated with human and industrial waste in recent times, so that mercury and polychlorinated biphenyl levels in fish are often unacceptable for certain consumers,18 especially children and pregnant women. The developing nervous system of the fetus is very susceptible to even low levels of these contaminants, so that many fish species are to be avoided in these subsets of the population.19 This is especially precarious because DHA is extremely important to the developing nervous system of the fetus in the third trimester, and the easiest-to-obtain sources of DHA (fish) may not be safe due to toxic contaminants. The larger predatory fish such as swordfish and marlin, in their position at the top of the marine food chain, are the most contaminated with these toxins, as can be tuna and salmon, which are more commonly relied upon to supply omega-3s to the human diet.20 Extracting fish oil from the fish helps reduce toxin exposure since extracting the oil removes much of the contamination, but there is still concern that ingestion of even small amounts of mercury over long periods of supplementation could lead to significant accumulation in the body and ultimately to toxicity.
Although safety and toxicity are serious concerns, they are dwarfed in comparison to the sustainability issues. The industrialization of the fishing industry worldwide has led to an alarming decline in the fish populations in many parts of the world due to overfishing, and many species have been fished almost to extinction. A seminal article written by several of the world's leading marine scientists, published in Science in November 2006, has ominous implications for not only fish but for our oceans and planetary balance.21 Worm et al21 are examining the impact of biodiversity loss on ocean ecosystems and coastal communities. By using sophisticated research methods that pool large numbers of regional research projects and decades of global fishery data, they were able to derive very accurate assessments of the current status of ocean habitats as well as prediction of what may occur in our oceans unless significant changes in human behaviors are enacted. Many species have been overfished in certain locations with disastrous consequences to humans. Overfishing the cod species in Newfoundland led to the collapse of that industry in 1992, resulting in the loss of 40,000 jobs (about 10,000 fishermen), and the cod species has not been able to recover in that location even to this day.22 The aggregate world's fishing fleets are estimated to be 2.5 times greater than what our oceans can sustainably support,23 so we are on course to eliminate the world's supply of fish. Unless major changes are enacted now, the timetable predicted in the Science article is for the global collapse of all taxa currently fished by the mid-21st century—to 100% in the year 2048. Fish species are not the only casualties in this trend. Fish losses create biodiversity loss that weakens coastal ecosystems and directly influences human lives. Nursery habitats such as wetlands and sea grass beds can be damaged or destroyed, and filtering and detoxification services provided by suspension feeders can be lost. This contributes to declining water quality, harmful algal blooms, increasing coastal flooding through destruction of wetland natural barriers, and declining ability of regional ecosystems to support humans. Fish, our currently most complete and reliable dietary source of omega-3 fatty acids, does not appear to be a sustainable option. When factoring in the steady increase in the world's population, and thus the increased competition for fish and fish oils, the outlook appears even worse for both fish and humans.
Part of a sustainable solution to this impasse stems from the fact that fish themselves do not make omega-3 fatty acids but rather consume them, primarily from cold water algae in their diet.24 These microalgae of varying species synthesize the essential fatty acids and therefore are a vegetarian source even lower on the food chain for omega-3 oils. Some algae species such as blue-green algae have been found to contain neurotoxins that may contribute to neurodegenerative diseases in humans,25 so the choice of suitable algae species requires careful scrutiny. Differing species also produce differing amounts and percentages of DHA and EPA, so that species selection can optimize desirable blends of these components for supplementation.26
These alternative oils have been tested in humans and are now available on a relatively small scale for human use. There is currently data in the scientific literature concerning the Schizochytrium microalgae strain that produces a DHA-rich oil with small amounts of EPA and almost no AA, a particularly beneficial mix. Schizochytrium is not related to known toxic algal forms, and members of this group (thraustochytrid of the kingdom Chromista) are present along coastal areas as part of the food chain for shellfish. Therefore, their components have been safely consumed by humans over long periods of time. These DHA-rich oils have shown no allergic reactions in human usage, and there have been no contaminants of mercury or polychlorinated biphenyls in contrast to what can be found in fish oil supplements. Efficacy in clinical trials of these microalgae oils has been similar to results in studies of fish-derived oils. When DHA-rich Schizochytrium oil and fish oil were used in cell viability and proliferation tests with human colon adenocarcinoma Caco-2 cells, tests showed no differences between algal and fish oil, indicating safety and potency.27 So it appears that this may be a sustainable alternative to the continued exploitation of fish.
Completed clinical trials have been encouraging, especially in vegetarian populations, which have repeatedly been found to have deficiencies in omega-3 long chain fatty acids due to almost no intake of these substances in the vegetarian diet. A double-blind study of DHA-rich microalgal oil versus placebo vegetable oil showed a threefold increase in DHA content of both serum and platelets. In addition, it provided increases of about 12% EPA (through retroconversion of DHA to EPA) and lowered cholesterol ratios, both the total cholesterol/HDL-cholesterol ratio and the LDL-cholesterol/HDL-cholesterol ratio. This study also showed a decrease in AA levels in serum and platelets and a decrease in triglyceride levels of DHA-rich, oil-treated subjects, with all of these changes being recognized as favorably reducing the risk of developing heart disease.28 Another double-blind placebo controlled trial using a lower dose of DHA-rich oil from a different species (Ulkenia sp) showed decreased triglyceride values, and also lowered TG/HDL ratios, but did not change LDL/HDL ratio or total cholesterol/HDL-cholesterol ratio. These results showing improvement in certain risk factors but not in others require further investigation, but there were no unwanted physiologic effects, safety concerns, allergic reactions, or adverse hemostatic factors observed in the treated group.29 Currently, there are other clinical trials of microalgal oils for cardiovascular disease, as well as trials for Alzheimer's disease prevention and treatment, that are ongoing.30
The accumulating evidence from these studies suggests that microalgae oils are effective and probably safer than fish oils in meeting human needs for the bioactive long chain omega-3s. Although this does not supply all the nutritional value found in fish (ie, high-quality protein plus antioxidant variety), it does provide a sustainable source of the critically important omega-3 long chain fatty acids. These products, through controlled cultivation and harvesting technologies, will avoid the mercury and pollutant problems of fish oils and will be safer for children and pregnant women. They also will be safer for adults who may now be at risk for exposure to small amounts of toxins over long periods, and they provide the DHA for vegetarians who have shown inability to metabolize ALA and EPA to DHA in necessary amounts. Another subgroup to benefit from this option will be those patients with significant fish and seafood allergies who may be susceptible to harmful reactions from exposure to even slight amounts of fish antigenic material in fish oil distillates.
Because our current practices of obtaining omega-3 oils from fish and fish oil products are not sustainable, we need strategies to transition toward alternatives such as the microalgae oils. This should include funding for further research to find the best algae oils or combinations of algal oils to supply the best balance of EPA and DHA for human use. There are currently microalgae products available, such as life's DHA by Martek, so that pregnant women and vegetarians already have a suitable alternative to fish oil. There is a European product called V-Pure, which is a microalgae oil containing both DHA and a small amount of EPA, and it is now available in the United States.31 Although these products may currently be more expensive (mg per mg) than fish oils, with increasing market demand the cost would likely become more competitive. A strategy to consider now for increasing microalgae oil usage (demand) could be for adults to consume daily a small amount of microalgae oil with a slightly lower intake of their current fish oil supplements. For example, to meet the American Heart Association goal (for primary prevention) of 500 mg of EPA and DHA combined for an adult without known heart disease,32 one could consume one microalgae capsule and one standard fish oil capsule and achieve the recommended intake. Patients with known heart disease (secondary prevention) are instructed to take 1000 mg daily of DHA and EPA combined, so that one or two capsules of microalgae oil could be substituted for fish oil to meet the 1000-mg goal. This change would reduce toxin exposure over time and could gradually shift to a higher reliance on microalgae oils as their availability increases and cost decreases. It is advisable for patients, especially those on blood thinners, to discuss omega-3 supplementation with their physician.
Until microalgae oils are more widely in use, we will need to learn which fish oils are produced by companies who employ sustainable fishing practices and who take extra precautions like molecular distillation to minimize mercury and other toxins in their products, such as Nordic Naturals from Norway.33 We should applaud (and encourage on a larger scale) the creation of eco-labeling of fish and fish oil products as has been done by the Marine Stewardship Council (MSC).34 This organization has been eco-certifying fish for some time but recently awarded their certification MSC eco-label to a fish oil product, Sockeye Salmon Oil Dietary Supplement by Vital Choice Seafood, since it met their strict standards of being a high-quality product produced with minimal negative impact on the environment.34 These cleaner products are often competitively priced and are produced without damage to marine ecosystems, a standard we can help to ensure by voting with our purchases! The Environmental Defense Fund produces a compact Pocket Seafood Selector that has information on seafood choices with regard to their relative omega-3 content (heart healthiness) and their potential for contamination (www.edf.org).
Becoming informed about sustainable fishing practices and ocean ecosystem issues is now a possibility for the average person through Web sites such as www.marinebio.org, www.lighthouse-foundation.org, and www.mbari.org, and being more proactive in marine conservation issues can make a difference for our future.
The evidence is quite clear that omega-3 fatty acids (in particular the long chain omega-3s EPA and DHA) are vital to human health, and our current source of these essential nutrients is not sustainable. Consumption of the current American diet does not permit sufficient DHA to be synthesized. We must move quickly to achieve a supply of safe products that protect the balance of our marine ecosystems, and we are going to need new technologies that can provide safe, affordable alternative sources of these oils. This will further support the health and balance of humans and their habitat, because a sustainable future for either will require careful nurturing of both!
References
1. 1Kris-Etherton PM, Taylor DS, Yu-Poth S, et al. Polyunsaturated fatty acids in the food chain in the United States. Am J Clin Nutr. 2000;71:179–188.
2. 2McCann JC, Ames BN. Is docosahexaenoic acid, an n-3 long-chain polyunsaturated fatty acid, required for development of normal brain function? (An overview of evidence from cognitive and behavioral tests in humans and animals). Am J Clin Nutr. 2005;82:281–295. MEDLINE
3. 3Fontani G, Corradeschi F, Felici A, Alfatti F, Migliorini S, Lodi L. Cognitive and physiological effects of omega-3 polyunsaturated fatty acid supplementation in healthy subjects. Eur J Clin Invest. 2005;35:691–699. MEDLINE | CrossRef
4. 4Morris MC, Evans DA, Bienias JL, Tangney CC, Bennett DA, Wilson RS, et al. Consumption of fish and n-3 fatty acids and risk of incident Alzheimer disease. Arch Neurol. 2003;60:940–946. MEDLINE | CrossRef
5. 5Kris-Etherton PM, Harris WS, Appel LJ. Fish consumption, fish oil, omega-3 fatty acids and cardiovascular disease. Circulation. 2002;106:2747–2757. CrossRef
6. 6Sacks FM, Katam M. Randomized clinical trials on the effects of dietary fat and carbohydrate on plasma lipoproteins and cardiovascular disease. Am J Med. 2002;113(suppl 9B):135–245.
7. 7Harris WS. The omega-6/omega-3 ratio and cardiovascular disease risk: uses and abuses. Curr Atheroscler Rep. 2006;8:453–459. MEDLINE | CrossRef
8. 8Breslow JL. n-3 fatty acids and cardiovascular disease. Am J Clin Nutr. 2006;83(suppl):1477S–1482S. MEDLINE
9. 9Davis BC, Kris-Etherton PM. Achieving optimal essential fatty acid status in vegetarians: current knowledge and practical implications. Am J Clin Nutr. 2003;78(suppl):640S–646S. MEDLINE
10. 10Kornsteiner M, Singer I, Elmadfa I. Very low n-3 long-chain polyunsaturated fatty acid status in Austrian vegetarians and vegans. Ann Nutr Metab. 2008;52:37–47. CrossRef
11. 11Lee JH, OKeefe JH, Lavie CJ, Marchioli R, Harris WS. Omega-3 fatty acids for cardioprotection. Mayo Clin Proc. 2008;83:324–332. CrossRef
12. 12Nagakura T, Matsuda S, Shichijyo K, Sugimoto H, Hata K. Dietary supplementation with fish oil rich in omega-3 polyunsaturated fatty acids in children with bronchial asthma. Eur Respir J. 2000;16:861–865. MEDLINE | CrossRef
13. 13Terry P, Lichtenstein P, Feychting M, Ahlbom A, Wolk A. Fatty fish consumption and risk of prostate cancer. Lancet. 2001;357:1764–1766. Abstract | Full Text | Full-Text PDF (63 KB) | MEDLINE | CrossRef
14. 14Conquer JA, Tierney MC, Zecevic J, Bettger WJ, Fisher RH. Fatty acid analysis of blood plasma of patients with Alzheimer's disease, other types of dementia, and cognitive impairment. Lipids. 2000;35:1305–1312. MEDLINE | CrossRef
15. 15Hibbeln JR, Salem N. Dietary polyunsaturated fatty acids and depression: when cholesterol does not satisfy. Am J Clin Nutr. 1995;62:1–9. MEDLINE
16. 16Stevens LJ, Zentall SS, Deck JL, Abate ML, Watkins BA, Lipp SR, et al. Essential fatty acid metabolism in boys with attention-deficit hyperactivity disorder. Am J Clin Nutr. 1995;62:761–768. MEDLINE
17. 17James MJ, Gibson RA, Cleland LG. Dietary polyunsaturated fatty acids and inflammatory mediator production. Am J Clin Nutr. 2000;71(1 suppl):343S–348S. MEDLINE
18. 18Yin X, Sun L, Zhu R, Liu X, Ruan D, Wang Y. Mercury-selenium association in Antarctic seal hairs and animal excrements over the past 1500 years. Env Tox Chem. 2007;26:381–386.
19. 19Budtz-Jorgensen E, Grandjean P, Weihe P. Separation of risks and benefits of seafood intake. Environ Health Perspect. 2007;115:323–327. MEDLINE
20. 20Debruyn AM, Trudel M, Eyding N, Harding J, McNally H, Mountain R, et al. Ecosystemic effects of salmon farming increase mercury contamination in wild fish. Environ Sci Technol. 2006;40:3489–3493. CrossRef
21. 21Worm B, Barbier EB, Beaumont N, Duffy JE, Folke C, Halpern BS, et al. Impacts of biodiversity loss on ocean ecosystem services. Science. 2006;314:787–790.
22. 22Myers RA, Hutchings JA, Barrowman NJ. Why do fish stocks collapse? (The example of cod in Atlantic Canada). Ecol Appl. 1997;7:91–96. CrossRef
23. 23Porter G. Estimating overcapacity in the global fishing fleet. In: Surrey, UK: World Wildlife Fund; 1998;p. 20.
24. 24Harris WS. Fish oil supplementation: evidence for health benefits. Cleve Clin J Med. 2004;71:208–221. MEDLINE | CrossRef
25. 25Orlando L. New neurotoxin reported in blue-green algae. Trends Neurosci. 2001;24:138. CrossRef
26. 26Doughman SD, Krupanidhi S, Sanjeevi CB. Omega-3 fatty acids for nutrition and medicine: considering microalgae oil as a vegetarian source of EPA and DHA. Curr Diabetes Rev. 2007;3:198–203.
27. 27van Beelen VA, Roeleveld J, Mooibroek H, Sijtsma L, Bino RJ, Bosch D, et al. A comparative study on the effect of algal and fish oil on viability and cell proliferation of Caco-2 cells. Food Chem Toxicol. 2007;45:716–724. MEDLINE | CrossRef
28. 28Conquer JA, Holub BJ. Supplementation with an algae source of docosahexaenoic acid increases (n-3) fatty acid status and alters selected risk factors for heart disease in vegetarian subjects. J Nutr. 1996;126:3032–3039. MEDLINE
29. 29Geppert J, Kraft V, Demmelmair H, Koletzko B. Docosahexaenoic Acid supplememtation in vegetarians effectively increases omega-3 index: a randomized trial. Lipids. 2005;40:807–814. MEDLINE | CrossRef
30. 30Memory Improvement with Docosahexaenoic Acid Study (MIDAS). http://www.martek.com/Healthcare-Professionals/Clinical-Research/Marteks-Clinical-Trials.aspxAccessed March 30, 2009.
31. 31Why V-Pure?. http://www.v-pure.comAccessed March 30, 2009.
32. 32Albert CM. Dietary n-3 fatty acid intake and risk of sudden death and coronary artery disease. Curr Treat Options Cardiovasc Med. 2007;9:71–77.
33. 33Why Nordic Naturals?. Nordic Naturals Web site http://www.nordicnaturals.com/en/About_Nordic_Naturals/Why_Nordic_Naturals/86/Accessed March 30, 2009.
34. 34The MSC eco-label-it's not just for the seafood case anymore!. Marine Stewardship Council Web site http://www.msc.org/newsroom/press_releases/archive-2004/the-msc-eco-label-its-not-just-for-the-seafood/?searchterm=fish%200il%20supplementsJuly 15, 2004;Accessed March 30, 2009.
David Cannon, MD, is a board certified general internist practicing primary care internal medicine with Medical Associates of Central Virginia, Lynchburg, Virginia. He completed the Fellowship in Integrative Medicine at the University of Arizona Center for Integrative Medicine in 2005 and has been concentrating more of his practice on preventive nutrition since completing his fellowship. He is evolving his care to reflect up-to-date medical expertise coupled with a deeper commitment to environmental balance and sustainability.
PII: S1550-8307(09)00240-7
Professional PDF information about Pro-Algen from Nordic Naturals
* These statements have not been evaluated by the Food and Drug Administration.
This product is not intended to diagnose, treat, cure, or prevent any disease.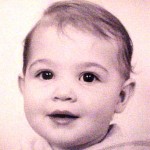 LISA GENG
Lisa Geng got her start as a designer, patented inventor,and creator in the fashion, toy, and film industries, but after the early diagnosis of her young children she entered the world of nonprofit, pilot studies, and advocacy. As the mother of two "late talkers," she is the founder and president of the nonprofit CHERAB Foundation,co-author of the acclaimed book, The Late Talker, (St Martin's Press 2003), and is instrumental in the development of IQed, a whole food nutrition meal replacement. Lisacurrently serves as a parent advocate on an AAN board for vaccines, and is a member of CUE through Cochrane US. Lisa is currently working on a second book, The Late Talker Grows Up and serves as a Late Talkers, Silent Voices executive producer. She lives on the Treasure Coast of Florida.