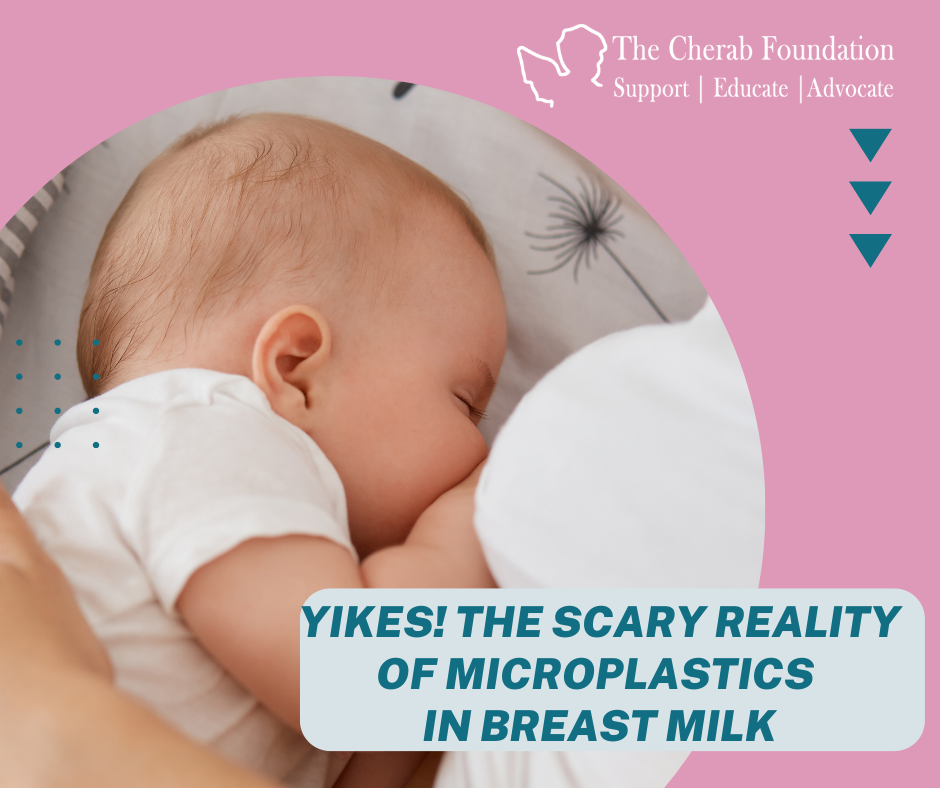 We all know that plastic pollution is a huge problem. It's in our oceans, our landfills, and now, according to a new study, it's in our breast milk. That's right—researchers have found microplastics in human breast milk for the first time. And while we don't yet know the full extent of the health impacts of these chemical contaminants on babies, one thing is sure: microplastics are a problem that needs to be addressed urgently.
The study, published in the journal Polymers, looked at 34 healthy mothers who had recently given birth in Rome, Italy. The researchers collected samples of the mother's breast milk and analyzed them for the presence of microplastics. They found it alarming: 75% of the samples tested positive for microplastics.
So what are microplastics? They are tiny pieces of plastic that measure 5 millimeters or less in diameter. They can come from various sources, including cosmetics, detergents, packaging, and even synthetic fibers from clothing. Because they are found in all bodies of water today including bottled as well as tap water, and some studies have found fish are consuming them, they are part of our food supply.
And now, researchers have discovered them in human breast milk for the first time, and we don't yet know the potentially harmful health effects—especially for infants who are still developing.
This discovery is concerning for several reasons. First, we don't yet know the full extent of the health impacts of these chemical contaminants on babies. Microplastics may cause harm by entering the body and accumulating in organs and tissues. They may also release harmful toxins into the bloodstream.
Second, as breastfeeding is already known to be beneficial for infants' health, any potential harm caused by microplastics could have serious consequences. Breast milk is a significant source of nutrition for babies and provides important immune system protection.
Finally, the presence of microplastics in breast milk underscores the severity of the plastic pollution problem. Plastic pollution is one of the biggest environmental concerns facing our planet today, and it poses a severe threat to human health and ecosystems. We need to take steps to address this problem urgently if we want to protect our planet and its inhabitants.
Some potential health impacts of microplastics include endocrine disruption (which can interfere with hormones), immune system suppression (which makes it harder for the body to fight off infections), and gastrointestinal problems. In other words, these tiny pieces of plastic can significantly impact our health—and the health of our children.
So what can we do about this problem? For starters, we can try to reduce our reliance on single-use plastics, including bringing reusable bags to the grocery store, using reusable water bottles, and avoiding unnecessary packaging. We can also filter our tap water with a home filtration system; studies have found that this can reduce microplastic contamination by 88 percent.
Finally, we can ensure that we get all the nutrients we need by using foods tested clean of over 140 other environmental toxins formulated through the Clean Label Project.
The findings of this new study are alarming. But there are things we can do to reduce our exposure to microplastics—and to ensure that we're getting all the nutrients we need to stay healthy. By making small changes in our daily lives and being mindful of what we're putting into our bodies, we can make a big difference for ourselves and future generations.
LISA GENG
Author, Mom, Founder, and President of The Cherab Foundation
Lisa Geng is an accomplished author, mother, founder, and president of the CHERAB Foundation. She is a patented inventor and creator in the fashion, toy, and film industries. After the early diagnosis of her two young children with severe apraxia, hypotonia, sensory processing disorder, ADHD, and CAPD, she dedicated her life to nonprofit work and pilot studies. Lisa is the co-author of the highly acclaimed book "The Late Talker" (St Martin's Press 2003). She has hosted numerous conferences, including one overseen by a medical director from the NIH for her protocol using fish oils as a therapeutic intervention. Lisa currently holds four patents and patents pending on a nutritional composition. She is a co-author of a study that used her proprietary nutritional composition published in a National Institute of Health-based, peer-reviewed medical journal.
Additionally, Lisa has been serving as an AAN Immunization Panel parent advocate since 2015 and is a member of CUE through Cochrane US. Currently working on her second book, "The Late Talker Grows Up," she also serves as an executive producer of "Late Talkers Silent Voices." Lisa Geng lives on the Treasure Coast of Florida.