The following is the first of a guest blog series by members of the nonprofit Cherab Foundation.
"When he got sick, it was hard because he couldn't tell us what hurt or how bad it hurt." ~Maria
Apraxia… A word that changed my world, but it also gave me answers. It gave a name to what was happening. A name to the lack of words from my adorable boy. Up to this point, he would communicate his needs to us by pointing at what he wanted. When he got sick, it was hard because he couldn't tell us what hurt or how bad it hurt.

When Carlos turned 3 years old, my husband and I decided we were going to wait on having more kids. We wanted to give him all the attention and help he needed. That plan didn't go very well. His sister was born a couple of months before his 4th birthday. When I came home from the hospital, he came into the living room, looked at me then down at his sister. He came closer and took a closer look at her. He looked up at me and, as clear as water, said "baby". It was the first time he said it. I knew then that she had come to change his world. When she started saying words, so was he. I loved listening to them argue. She knows him better than anyone else. Even better than me I think. She soon became his voice. When we couldn't understand him, she'd tell us what he was saying. She's been there by my side through endless speech therapy sessions, appointments with specialists and evaluations. I'm forever thankful to God for sending her when he did.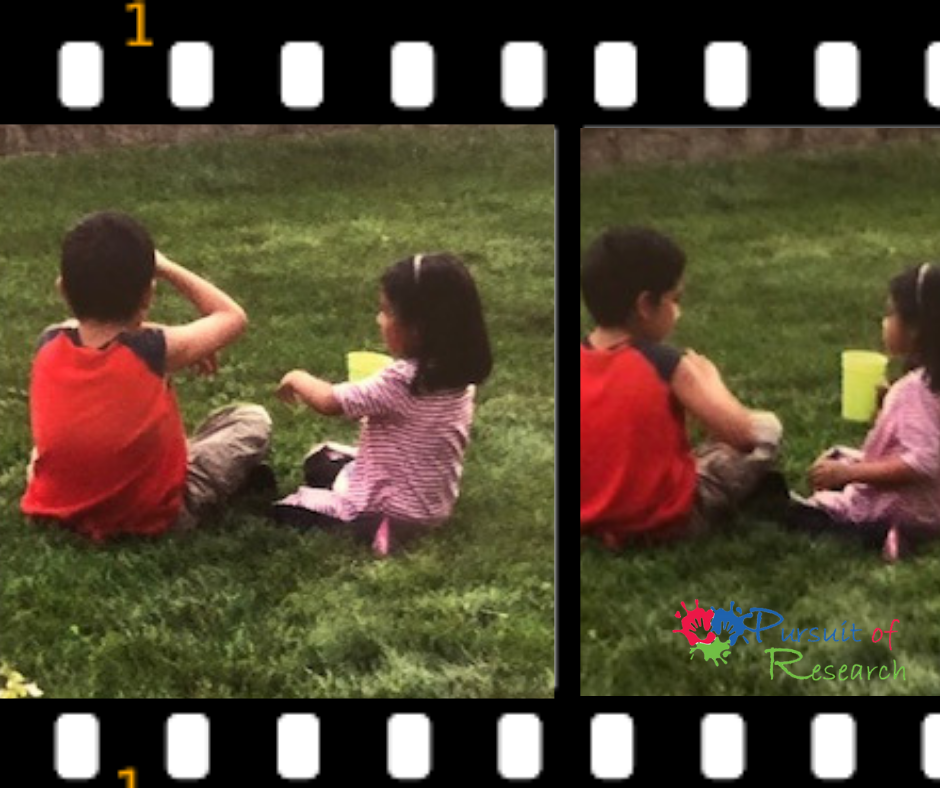 After his diagnosis of apraxia, we were put on a wait list for speech therapy. The SLP that evaluated him introduced us to PECS. Over the next 4 weeks, she showed us how to communicate with PECS so we could use it until he was called for speech therapy. That was a long wait. Almost a year later, he was called to start speech therapy with Angie, the same SLP that had diagnosed him. I will forever be grateful we got her as his SLP. She knew what Apraxia was and how to work with Carlos. As the weeks and months went by, the words began to flow. It was amazing.
The years started to go by and his speech improved, however we realized he was having issues with reading and writing. By 4th grade, he started to become self-conscious of his speech. He noticed people would ask him to repeat himself often. He then started saying "nevermind" if he was asked to repeat himself more than 2 times. He started being quiet again.
As a parent of a boy with Apraxia, I felt very alone. Nobody I knew had ever heard of Apraxia. My husband and I felt like we were the only ones dealing with this. I'll never forget what I felt when we went to our first apraxia event. Seeing over 300 people gathered for the same reason, was an amazing feeling. We weren't alone! Also, I found there were groups online such as the Cherab Foundation apraxia.org where I feel understood.
Fast forward to this year…. Freshman year in high school. He's a tall and handsome young man who is always eager to be included. Yet, he isn't always part of the group because it's hard for him to keep a conversation going. He goes to a great school that is all about inclusion. It's a Catholic all boy school that offers a program for boys with special needs. It is just amazing the way the school embraces this group of boys who just want to enjoy high school and be part of everything high school is all about.
As Carlos has gotten older, I've become more concerned of his future. What will happen when he turns 18 and is expected to act as an adult and take on adult responsibilities but yet he still struggles with answering simple questions. Every day I ask him how school was and every day I get the one-word answer.."good." That's it. Most conversations with my boy are one-word answers from him.
Yet, he can recite entire episodes of his favorite shows or youtube videos. Deep down in my heart, I have this hope that one day everything will just "snap" into place in that head of his and my boy will have thousands of stories for me. He will share all his ideas and worries with me. Most importantly, he won't be so dependant on me. He'll be able to conversate with others, express his ideas, find a girl who will love him and one day give me grand-babies to spoil.
-Maria
If like Maria you find yourself in a situation where you are told you have to wait a year for therapy -here are some ways to help find therapy


LISA GENG
Author and President of The Cherab Foundation Lisa Geng got her start as a designer, patented inventor, and creator in the fashion, toy, and film industries, but after the early diagnosis of her young children with diagnosis including severe apraxia, hypotonia, sensory processing disorder, ADHD, CAPD, she entered the world of nonprofit, pilot studies, and advocacy. As the mother of two "late talkers," she is the founder and president of the nonprofit CHERAB Foundation, co-author of the acclaimed book, The Late Talker, (St Martin's Press 2003), and holds two patents and patents pending on IQed nutritional composition. Lisa has been serving as a parent advocate on an AAN Immunization Panel since 2015 and is a member of CUE through Cochrane US. Lisa is currently working on a second book, The Late Talker Grows Up and serves as a Late Talkers, Silent Voices executive producer. She lives on the Treasure Coast of Florida.